It is November. If you have been following Office Dynamics for a year or more, you know that we pause in November to honor the memory of Dave Burge. Dave was Joan's husband, a big part of Office Dynamics and we lost him to Pancreatic Cancer in 2011.
We are donating 50% of all proceeds from the sales of Joan's book, Underneath It All. The book is discounted to $12 for the month of November.
Learn more about Pancreatic Cancer here.
How we're supporting the cause this year: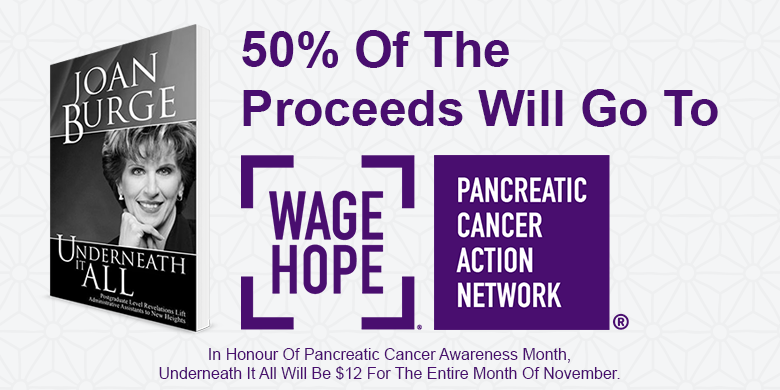 Learn more about our story and this cause: