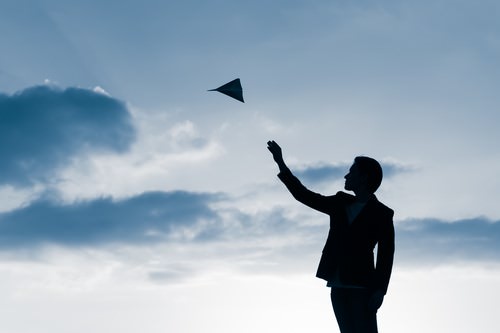 Technology is synonymous with terms like "new," "cutting-edge" and "futuristic." From the days of the automobile revolution, innovative technology has changed the way we run our businesses and live our lives. Henry Ford gave us an affordable automobile, but he also gave businesses the ability to do things differently with the innovation of the moving conveyor belt. Even today, technology companies are on the forefront of business best practices. Here are some examples of their forward-thinking feats or 5 business lessons to adopt from innovative technology companies.
Hire the Best and Brightest
Technology companies, by and large, employ smart and innovative people. With backgrounds in science and engineering, these employees lend their superior intellect to help enhance their company's image. Being intelligent and innovative goes to the bones of an organization. This includes internal functions like finance and operations.
Take a look at Apple. Known for its technological innovations, Apple also employs many brainy financial wizards. The company's cash flow is one of the best on the Dow Jones Industrial Average, giving Apple the ability to invest rapidly in new ideas or processes. Likewise, make sure your company employs some of the smartest people in your finance and R&D departments to make an impact.
Collaborate with the Masses
If you want your company to be the best, then till the soil around you and create the best future for your organization. A study from the International Council of Association for Science Education indicates companies should collaborate with educational partners to increase scientific literacy and company exposure.
Google knows this firsthand, as this is one of the many reasons why the tech giant is able to offer online educational programs and grants, as well as maintain open-source programming. The company's overall corporate structure, from its Googleplex to its Google Doodles, screams collaboration. Look outside your proverbial front door to give your business the best brand image possible.
Marketing Your Expertise
Technology companies are defined by their expertise. Apple has "Geniuses" working at their retail stores, and Best Buy is full of "Geeks." Take a look at Nitto Tires, with its motto, "Fueled by enthusiasts." The company has kept itself focused by linking technological advancements with the needs and wants of auto enthusiasts. Looking at both the company's website and third-party reviews show that Nitto Tires' central marketing message focuses on technological know-how in the auto and tire manufacturing industry. There is little deviation from this; truly, their image is their market.
Reward Your Most Valuable Assets
Scripps, a San Diego-based private, nonprofit integrated health system, understands the importance of keeping its staff educated and up to date on new developments. The healthcare provider offers an expansive career and education reimbursement benefits package to its employees. The benefits package includes tuition reimbursement, scholarships, continuing education opportunities and specialized training programs. Scripps understands its greatest asset is its staff. Like a valuable and trusted machine, you want to devote funding, as well as continuing education and career advancement opportunities to your most valuable asset.
The Human Element of Business
The downside of the tech sector is that the stereotype is one of cold intellect. Expertise is not always friendly, which makes it difficult to develop marketing plans around faceless technology. But every company needs to have a human face to which the public can identify. Apple had Steve Jobs, Microsoft has Bill Gates. Facebook has Mark Zuckerberg, the young, passionate leader. This trait makes him a role model in the technology and information world. You need to have someone who is the central image and face of your company. This person cannot be an actor, but rather must be an organic leader.
We would love to hear from you. What are some of the lessons you've learned from other businesses that you would like to share? Please let us know in the comments below.
P.S. Speaking of innovative technology companies – meet TRAVO!
Click the banner below to view our free webinar replay. TRAVO introduced their travel planning tool that provides solutions for the administrative professional who handles travel planning as one of their job functions. You'll really enjoy learning about the solutions they have available to you.