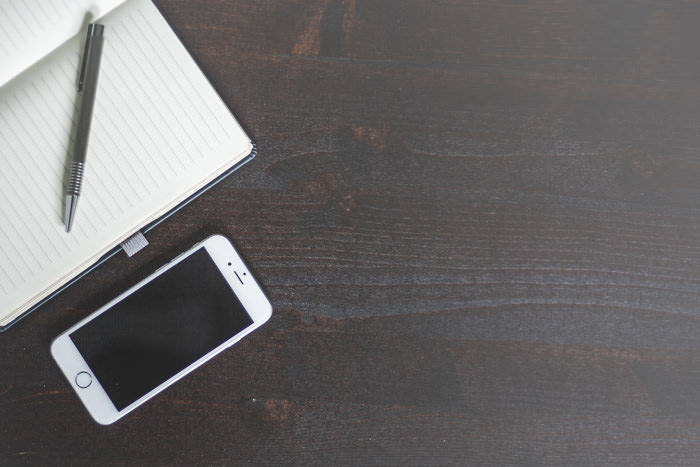 This article is part one in a two-part series on productivity apps for administrative professionals by Julie Perrine.
While there's certainly a case to be made for banning phones from the workplace – confidentiality concerns, Facebook faux pas, employees who spend more time on Snapchat than spreadsheets – some smartphone apps, when used properly, can make your job a lot easier. The following are five apps you probably already have on your phone, and how you can use them to be more productive.
1. Audio recorders. Have you ever been in a meeting where the information comes fast and furious or sat across from your executive as he or she verbally dumped out the details for an important trip or memo they need drafted? Wouldn't it be nice if you had a way to record those words, rather than giving yourself carpal tunnel syndrome attempting to scribble down notes?
Enter audio recording! Simply push the button on your app to capture their words verbatim, and then transcribe it when it's convenient for you. If transcription is a pain point, these three apps will do it for you: Dragon Dictation, Evernote for Android, and Voice Assistant!
2. Notes. We've all been there. Your executive says something in passing that you need to remember, so you hunt down a pen and a sticky note to jot it down.
But why? Your most powerful note-taking software is already in your pocket or sitting on your desk! Whether you use OneNote, Evernote, or the default notes app that came with your phone, you're just a few keystrokes away from documenting these important comments in a place where they won't get misplaced or thrown out.
3. Tasks. As an admin, your to-do list is usually a mile long, and it can be difficult to remember what you need to do and when.
A task app can help! Enter the specifics – description, due date, etc. – and you'll be able to see at a glance what needs to be done and when.
4. Calendar. When is that important meeting? What date is the budget report due? What time is your executive's flight to Cleveland for the big conference?
With a calendar app, you'll never forget an important date again. Set reminders, alerts, and alarms, sync to Outlook or other email programs, and never miss an important meeting or event.
5. Podcasts. If you want to develop your business acumen, you'll need to stay up to date on the latest industry trends, news, and developments. But as a busy admin, where will you find the time?
With a podcast app, you can download and save relevant streams and peruse them at your leisure – during your morning commute, on your lunch break, or as you relax on the couch after a long day at the office.
While there are numerous productivity apps out there – these five likely don't require any research or downloading since you (probably) already have them. So pick up that phone, test them out, and put them to use today!
---
About Julie Perrine
Julie Perrine is an administrative expert, author, and all around procedures pro. She is the founder and CEO of All Things Admin, a company dedicated to developing innovative products, training, and resources for administrative professionals worldwide. Julie's upbeat, step-by-step approach to handling the opportunities and challenges facing administrative professionals provides proactive strategies for developing a plan, creating forward motion, and achieving great results.
She is the author of two books: The Innovative Admin: Unleash the Power of Innovation In Your Administrative Career and The Organized Admin: Leverage Your Unique Organizing Style to Create Systems, Reduce Overwhelm, and Increase Productivity.
Julie will be one of the featured speakers at the 2017 Conference for Administrative Excellence in Las Vegas this October. She will be presenting a general session on What To Do When There's Too Much To Do: The Productive Admin's Guide to Managing Time.
Connect with All Things Admin on LinkedIn and on Facebook. Follow Julie on Twitter.
This blog is part of our 2017 Blog-A-Thon. Please leave a comment or share the blog for your chance to win one of our amazing giveaways! The more blogs you comment on and share, the more chances you have to win. If you'd like to learn more about our Blog-A-Thon you can do so here. Hint: Subscribe to our blog in the upper right-hand corner so you never miss a blog.