Welcome to our Administrative Assistant Conference Speaker Series! We have dedicated several blogs to informing you about our administrative assistant conference speaker line-up. With each message we'll introduce a speaker and share with you a little bit about them as well as why we chose them to be a presenter at the 19th Annual Conference for Administrative Excellence.
Introducing…
Debbie Gross, Chief Executive Assistant to John Chambers CEO, Cisco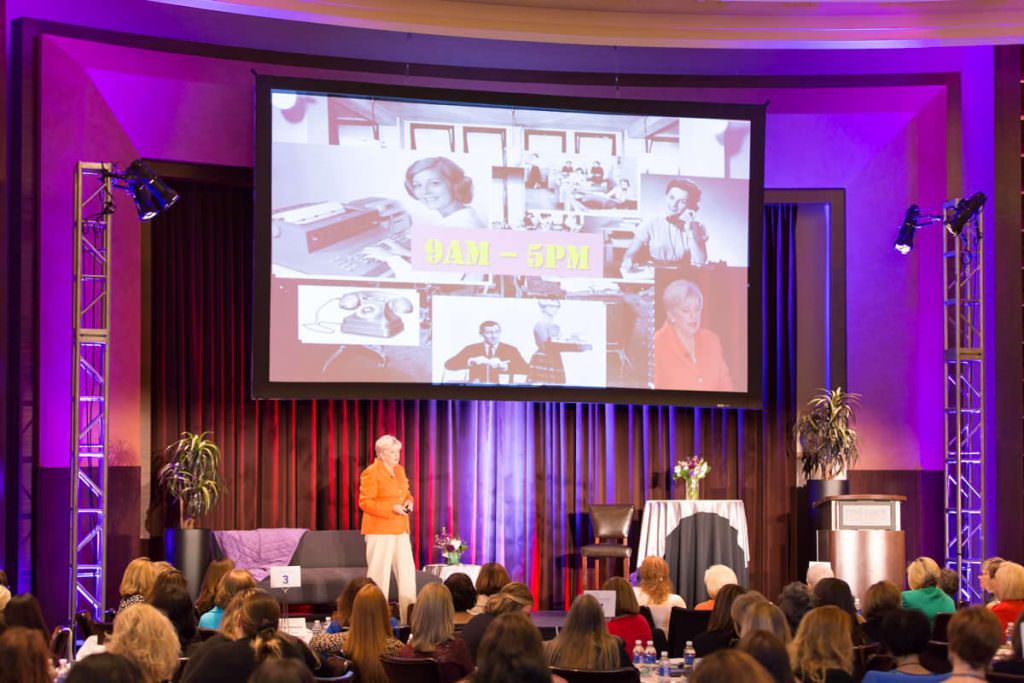 Debbie has over 20 years of experience in the administrative field. She joined Cisco Systems in March, 1991 as the executive assistant to John Chambers, then Senior Vice President of Worldwide Operations. As the company has grown from $1.2 billion in annual revenues to $22 billion, her responsibilities have grown together with Chambers'. In 1995, when Chambers became President and CEO, Debbie Gross assumed the lead role leading Cisco's broad 1000+-person administrative team.
She has been instrumental in promoting Cisco programs that support administrators, and is a strong proponent of best practice sharing and career development through mentoring programs, process and policy improvements councils, and training opportunities including being a member of the UCSC Extended Campus Board for Curriculum Development, as well as teaching within the Administrative Professionals program there. She has also held a board member position for the last two years with the Administrative Professionals Conference (APC) and is certified to teach both the Level I and Level II Star Achievement Series an administrative program created by Joan Burge, Office Dynamics.
She is a member and one of the original founders of the SVCA (Silicon Valley Catalysts Association) which is a 30 member organization of Executive Assistants who support CEO's in the Silicon Valley.
What is Debbie going to share with us? Debbie actually has two sessions! A general session, The Next Generation! and The WOW Factor! Communicating for Success. You can read more about each session below.
The Next Generation Administrative Professional
What skills will an administrative professional need to have to do the job effectively in the next 5 years, what about in the next 10 years? As businesses continually advance in terms of technologies, new strategies and different ways of working in the global world, the administrative professional will also need to evolve. What will it take to be "the Next Generation" administrative professional?
Debbie will explore in depth the key competencies that the "Next Generation" administrator will need to have to keep up in tomorrow's business world. She will show you how to tap into that sense of Curiosity, Courage and Confidence while remaining Constant as the Northern Star. She will stretch the imagination in terms of the administrative role of the future including the tools we may use and the skill sets we may need.
The Administrative Profession is heading towards a new Frontier! What will it take for you to BE The Next Generation!
The WOW Factor! Communicating for Success
Do you have a hard time saying "No" to others? Is it challenging to tell someone that you have an issue with their behavior or actions? Do you wish you could be more successful in getting what you need or want from your principal or peers?
Debbie will share with you how you can increase your effectiveness and obtain "Star" power in your administrative role through the use of the WOW Factor of Communication! You will discover some key strategies of communication that will assist you in getting successful and positive outcomes in your day to day interactions with others and she will show you how to influence those people in your life that you have no authority over to get what you need.
As you can see, Debbie has expansive experience and exhilarating content! We'll be back on Tuesday with our next administrative assistant conference speaker highlight, Jennifer Joseph.