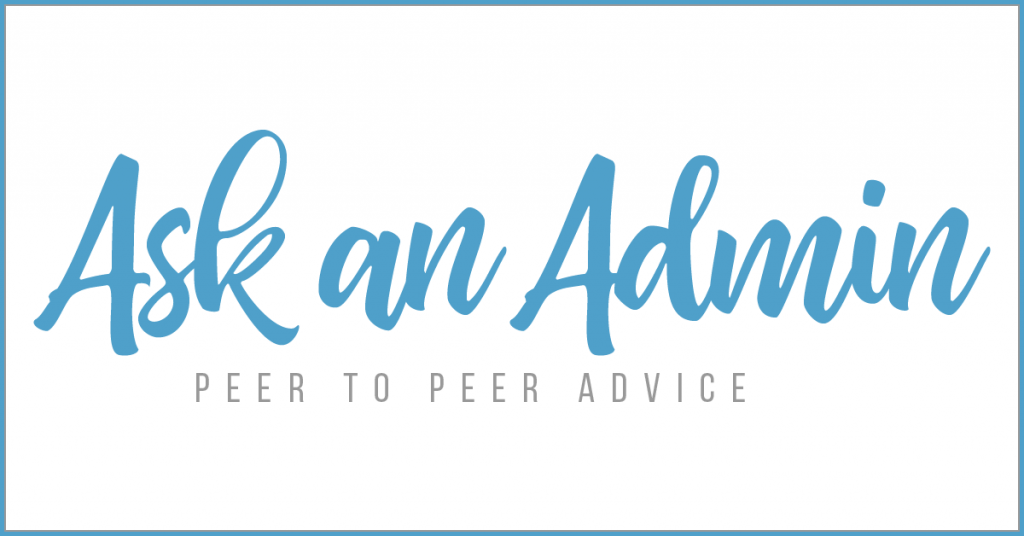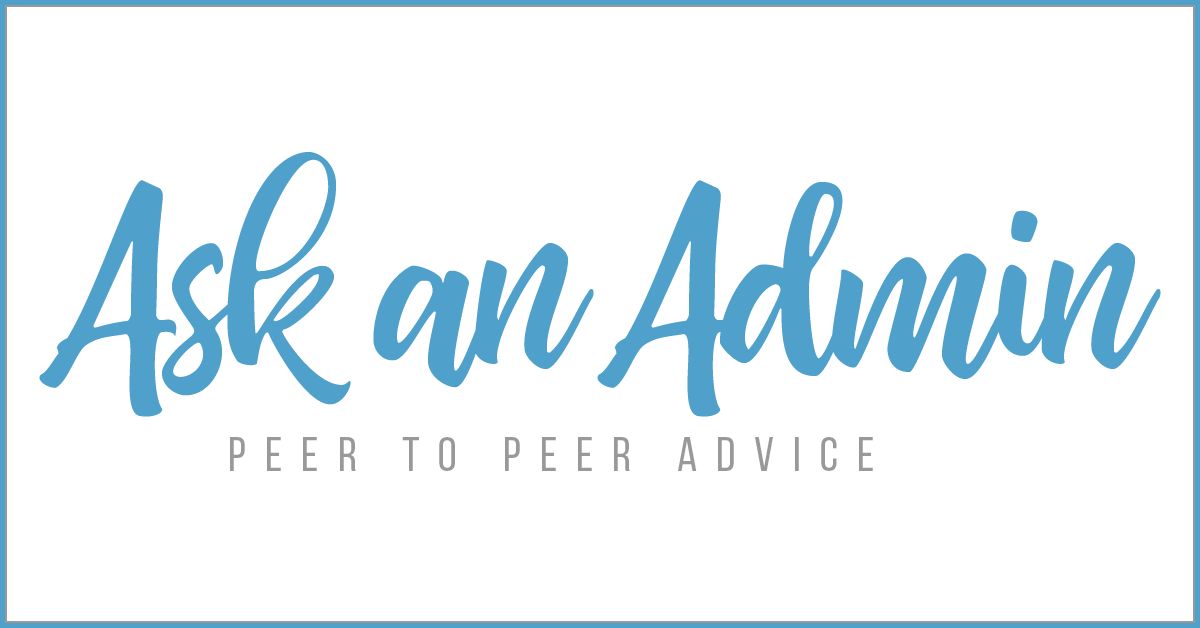 Ask an Admin is a concept that brings administrative professionals together for the best peer to peer advice from administrative assistants and executive assistants from around the world!
This week Elizabeth comes to us with a tough question:
Dear Admins:
I find myself in a conundrum. In our division, we have myself (Executive Administrator) and three Team Assistants (two in our building, and one in another state).
After a long period of uneven support of specific local teams which resulted in the termination of a previous Team Assistant, we hired a new Team Assistant to take over the area. Thinking to avoid a repeat performance, the candidate was interviewed several managers in the impacted area, as well as the Executive responsible and myself. The start was auspicious – lots of energy, interest and willingness to learn. We are now 15 months in and I observe there is significant departure from the first 90 days – late arrivals, early departures, unwillingness to take on work, lack of communication, dropped tasks, etc.
I am frustrated as the remaining local Team Assistant and I invested significant time to schedule weekly lunches to ensure we meshed personally, initiated a weekly Admin Team Meeting to discuss activities and needs for backup support, and arranged a weekly all-day work-together session on Fridays to close the week and answer any questions that came up in real-time. Despite individual conversations and an intervention which included the Executive for the impacted area, the behavior does not change.
I have come to realize that this is a management issue – lack of oversight, unwillingness to oversee the employee. I am at a loss as to the next step. My boss, our division lead & the manager's boss, is informed. The admin's manager is not willing to manage the employee to the detriment of his teams and allows the incomplete work to spill over into the task lists of myself and the local Team Assistant. Staff members complain, but the feedback falls on deaf ears.
What is an admin to do besides pick up the additional workload to ensure the service across teams is consistent?
Okay, now that is a tough question! What is one to do when "all pistons aren't firing" properly? The team is suffering because one isn't pulling their weight and it sounds like the others are having to put extra effort into covering for this individual. Wow, very tough question!
---
About Ask an Admin:
Ask an Admin will be a weekly post on our blog that presents a question that you or a fellow administrative professional submitted to us. We will choose one question per week and post it on our blog.
If you have a question that you would like to submit, please send it to [email protected] and include the name you would like us to use.
If you want to subscribe to our blog so you don't miss any posts, please visit https://officedynamics.com/blog/ and subscribe in the right-hand column.
ATTENTION: If you've submitted your response on our Ask an Admin blog post, please be patient to see your response and other responses. We have to manually approve them to prevent spammers and profanity. If you do not see your response right away, please give it time and revisit. We apologize for this but this is the best way we can keep YOUR blog clean! Thank you, everyone!