Safe In The Harbor Or Setting Sail? Guest Post by Debbie Gross, CEA to CEO, John Chambers, Cisco Systems
 
"You are the Captain of your own ship!"
I am fond of the saying that we are all "captains" of our own ships. I fully believe that we are in complete control of our destiny – no one person or company has that control. We have choices in terms of whether we stay safe in the harbor or chart our course and set our sails in our careers and in our lives.
Certainly as captains we have to maneuver our ships through rough waters, be on the watch for rocky reefs and shoals, fight the head-winds or steer our sails so that the wind is at our backs.
Whether your company is heading into rough waters, the winds of change are high, or your ship is being tossed about – it's up to you to determine how you will manage your ship through this weather.
I've coached many administrative professionals over the years and find that some really prefer to stay safe in their harbors and ride out whatever comes, even though they are unhappy or know that change is coming. I completely understand the fear of setting sail in uncharted waters; it's very scary as a matter of fact! Can you imagine what Captain Columbus must have felt when he departed England, his home – where he was safe, to sail the world? Yet he embraced the change and his fear and look what he accomplished!
Why wait until your ship gets tossed about? Why not get proactive and study the charts of your career now? When administrative professionals are being affected by change they tend to shy away from taking charge of their career aspirations and seeking out new opportunities. It could be fear that keeps them in the safe harbor of their organization. They seem comfortable to remain in their organizations even though their role and the work they do could and does change. Many are not sure what their careers should look like. I ask you, where do you  see yourself in 3-5 years from now? What are your career aspirations? Will your organization provide you with what you need to reach your goals? If not, why would you keep your ship in safe harbor?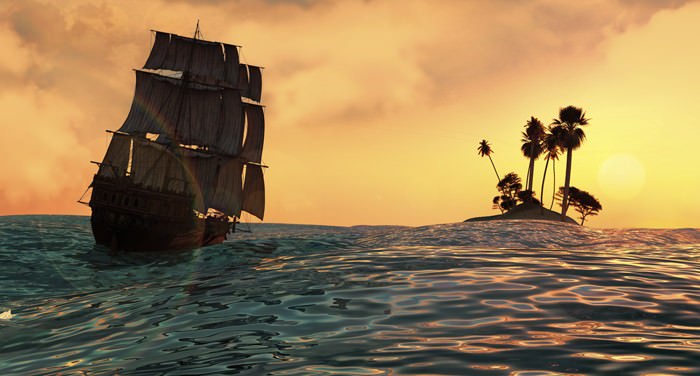 Think About Your Career Goals
The opportunities are vast and numerable for those who find excitement and desire to see what lies beyond their immediate world. When your ship is being tossed by the winds of change, scary as it may sound, happiness and career fulfillment can be found if we chose to be captains of our own careers and sail out of the safe harbor.
What are your career goals?
Do you love what you do and aspire to grow and develop in the administrative role?
Do you have a passion you are focused on and a timeline to reach it?
Where do you ultimately want to be and are you heading there?
If the storms of change affect your ship, be true to who you are and what you desire to be in your career and take the helm and sail!
Debbie Gross, Chief Executive Assistant to Cisco Systems CEO, John Chambers