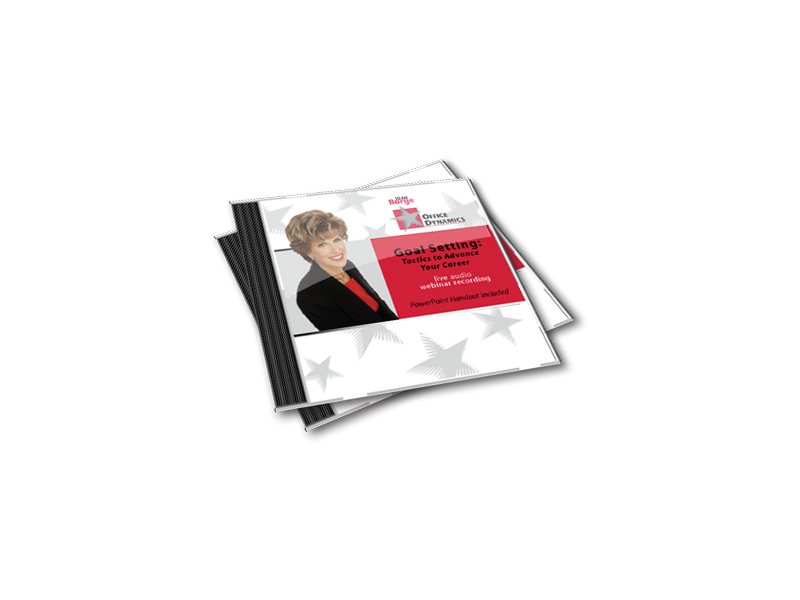 Product Description
Setting professional goals is crucial to be in your leader's inner circle. In this 60-minute webinar discover how to set goals for your career as a top administrative professional.
You will also learn:
How to set realistic goals
Ways to record your progress: Setting checkpoints
Keys to success: How to accomplish your goals & get ahead
Tips to overcome hurdles: Managing stress & roadblocks on the path
The speaker's PowerPoint presentation slides are included with your audio recording purchase.