Do you let bad moments become bad days?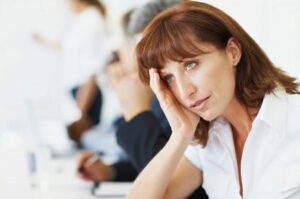 Question: "I have trouble compartmentalizing things when they go wrong. For example, if I mess something up at work, or have a problem with a co-worker, my day is just completely ruined. I slog through it for hours, then just go right to bed. I snap back into shape the next morning, but I'm looking for advice on how not to get stuck in the negative moments on the job." – Tracie, Benefits Assistant
This information is proudly provided by Business Management Daily.com:http://www.businessmanagementdaily.com/39468/do-you-let-bad-moments-become-bad-days
Please share your thoughts below. How can Tracie, and others who struggle with this challenge progress through? Our advice is choosing what to focus on.