7 Steps to a Radiant Career
Free Webinar for Executive and
Administrative Assistants

Founder & CEO of Office Dynamics International | Speaker | Author | Trainer | Coach
n today's busy working world, it's easy to get so distracted with the daily tasks of your job, that you forget what you're really building is a career. Administrative professionals in particular often don't even recognize the difference. As a result, they end up with little to show for their efforts, wondering what the next step is, how to get recognized and rewarded for all they do, and why it even matters anyway. If you're tired of seeing work as little more than a paycheck and a massive time suck, it's time to shift your perspective and let your career shine.
In this informative one-hour webinar for executive and administrative assistants, Joan Burge, CEO of Office Dynamics, will share insights and easy-to-implement strategies for radiating in the professional world. She'll help you stop laboring under false beliefs about what work should and shouldn't be, and start treating your career (and yourself) with the care and respect you deserve. This program is an absolute MUST for every administrative professional. It's time to shape your own future.  

Make sure you are using Chrome, Firefox, Safari, or Microsoft Edge.
You will experience issues with Internet Explorer.
By signing up for this webinar, you agree to emails from Office Dynamics International.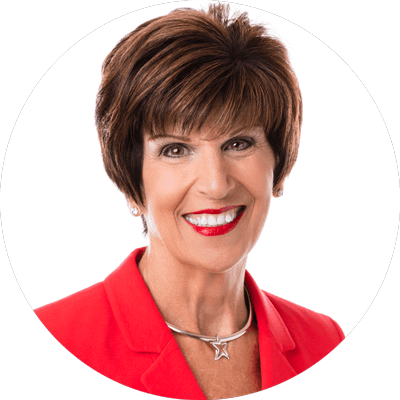 Joan Burge
Founder & CEO of Office Dynamics International | Speaker | Author | Trainer | Coach
Joan Burge is well-known as the groundbreaking pioneer of the administrative training industry. After working 20 years as an administrative assistant and C-Suite executive assistant, Joan identified a gap in the level of training and information being provided to administrative professionals.
In 1990, Joan created a business in an untapped niche, overcoming monumental obstacles involving corporations' and managers' attitudes, prejudices and stereotypes about executive assistants and administrative professionals. Joan dedicated herself to inspiring excellence and encouraging administrative professionals to reach for the stars! Her company, Office Dynamics International, is a global industry leader that offers a broad range of solutions and provides high-performance, sophisticated executive and administrative assistant training and coaching.