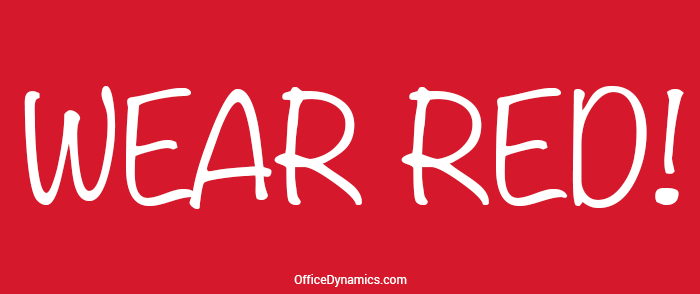 This month we are celebrating the 10th anniversary of National Wear Red Day (Feb 1, 2013).
Go Red for Women (http://www.goredforwomen.org) is an American Heart Association initiative that spreads the awareness of heart disease – the leading cause of death in women. We support their passionate initiative and want to also empower women to take charge of their heart health and collectively wipe out the disease. Spread the word with us! Did you know that up to 80 percent of cardiac events in women could be prevented if women made the right choices for their hearts: improved diet, more exercise and abstinence from smoking.
An easy way join us in our effort is by taking good care of your heart and wearing red lipstick! We are proudly wearing Red Lipstick ON!, which is available to you here. There is something about the deep rich hue of red lipstick that immediately gives us confidence, boosts our energy and lets others know that we are in charge of ourselves!
February is also a month where we are focusing on wellness in general and the importance of sharing love. Wellness is one the five pillars and without nurturing it, we simply cannot further ourselves in life. That is why we are particularly conscious of heart disease and the big risk that it is to women.
And finally, the month of red reminds us of love. Now more than ever, we share love with our family and friends and most of all, we strive to find love within ourselves. If you have a story to tell about finding love, nurturing your heart, or carrying on spirit of survival and empowerment, make sure to share it on our Facebook page.