Have you ever been in a situation when a co-worker had to take a leave of absence or they parted ways with the company and everyone, including yourself, was clueless about some of their procedures or tasks they were in charge of? Here is how to prepare for an employee's absence.
---
It is hard to predict the future but it is not impossible to prepare for it. Creating and keeping manuals on specific work tasks and procedures will help alleviate some of the stress when someone is out of the office.
Consider creating a manual that can take someone from start to finish with ease. With each project you take on you should document each step of the way, add screenshots for more complicated steps, and add copies of forms that are necessary for the completion of the project. By writing your manual in installments it will make the effort seem manageable.
Take a look at the following categories you may want to consider including.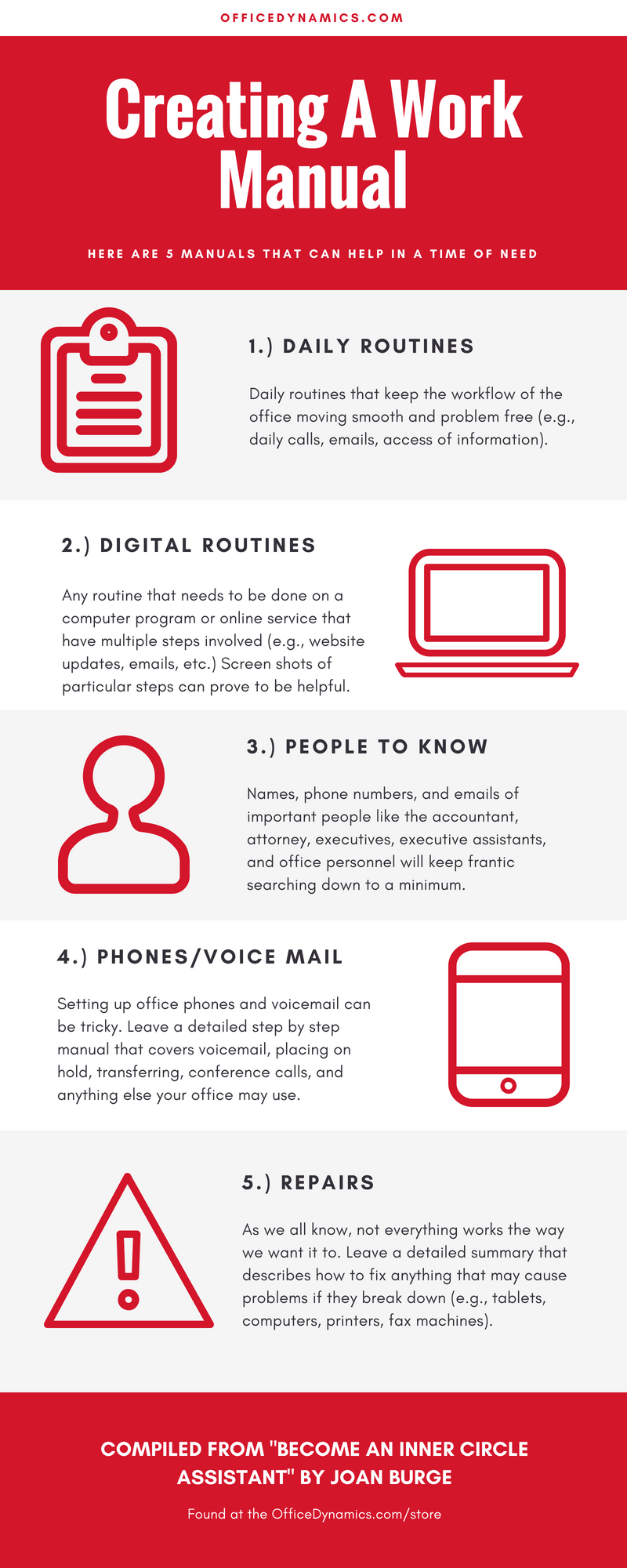 Feel free to download this infographic created by Office Dynamics International. To download right click then choose the save image as option. We encourage you to share this image and post.
You can purchase Become An Inner Circle Assistant by Joan Burge in the Office Dynamics Success Store.