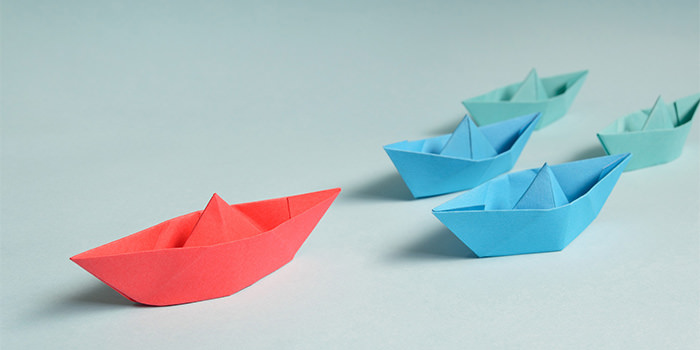 Being a leader is so much more than just being the person in charge of your team or company. It's a unique set of skills that you must have, in order to lead and take care of the people under your charge. Here are the ten most important skills you must develop to be a good leader.
Listen to others
No one knows everything, even a good leader. Listen to others when they come to you. They'll have good ideas, and takes on situations that you may not even have thought of. Doing so means you'll be more able to make decisions as you can take everyone's opinions into account.
Have a positive attitude
A leader sets the whole tone for their team. A negative leader brings down the team's energy, making it harder for them to do their job. After all, how motivated can you be if the leader's not feeling it? Be positive in what you do and say. You don't have to be all unicorns and rainbows, but you do need to keep spirits up, even when the team is tired and wants to quit.
Develop good writing skills
A good leader must be able to lead properly through written communication. After all, you communicate through the written word more often than you'd think. Think of your writings as to the point, but encouraging. Everything you send to your team mustn't take up their precious time, but it should deliver something useful.
Good grammar is an essential part of being able to communicate effectively. If you have problems with your grammar, work with a writer from Ox Essays, in order to check your writing before it's sent.
Take care of the details
Leading means knowing about the ins and outs of what's going on with your team. You've got to take care of the details, in order to keep the whole team together. If you don't know what's going on, how can you expect anyone else to?
This goes for your writing, too. When making annual and quarterly reports, you need to ensure that you're citing any sources you use correctly. Use Cite It In to help you, if you need it.
Be flexible with your team
Rigid thinking is never helpful, and that's especially true as a leader. If you're not willing to bend for others, then they aren't going to be willing to do the same for you. Sometimes obstacles come your way and you need to be able to work around them, not bust through them. If your team see you do that, they'll be more flexible too.
This goes for your relationship with your staff, too. If they need help to meet their hours or workload, work with them. If you don't, you're more likely to see them walk out of the door.
Be confident
Your attitude speaks volumes about how you approach your role as a leader. It's a fine balance. Someone who is too confident may be seen as self-important, while an under confident leader will be seen as unable to fulfill their role. Be confident in what you and your team can do together.
Know when to delegate
You can't do everything yourself, no matter how good you are. When work's piling up on you or you need to get through a large project, know who has the right skills to help you out when you need it.
Expert James Evers says that 'Good writing is incredibly important. A leader knows when to send something in writing and when to deliver information face to face. If they struggle with their writing skills, they go to writing companies such as Boom Essays or Essayroo to get help when they need it.'
Take on inspiration, and inspire others
Good leaders know where they came from, and credit the people who made them who they are. They also know how to inspire their teams and get the best from them whenever they need a boost.
Be patient with your team
Rome wasn't built in a day. Your team are all their own people, with their own needs and desires. These all come into play when they're at work. Sometimes a member may not be able to perform at their best due to factors beyond their control. Be patient with them, and help them the best you can.
Be authentic
Above all else, be authentic. Show your team that you mean what you say and that you're reliable. If they see that you're as good as your word, they will trust you. With trust, anything is possible.
Develop these skills and you too can become a good leader. See how much better your relationship with your team can be!