Office Dynamics International is the global industry leader in the development and presentation of sophisticated executive and administrative assistant training, coaching, and resources. It is known that we offer a broad range of training, education, peer to peer networking, but this year we are adding even more to our catalog of resources!
Office Dynamics' experience and expertise in the administrative assistant and executive assistant industry are unparalleled and we've been hard at work this past year to bring the absolute best to you. We've crafted new ideas and we are so excited to be able to release just a few of the new things for 2019!
Joan Burge Innovation Award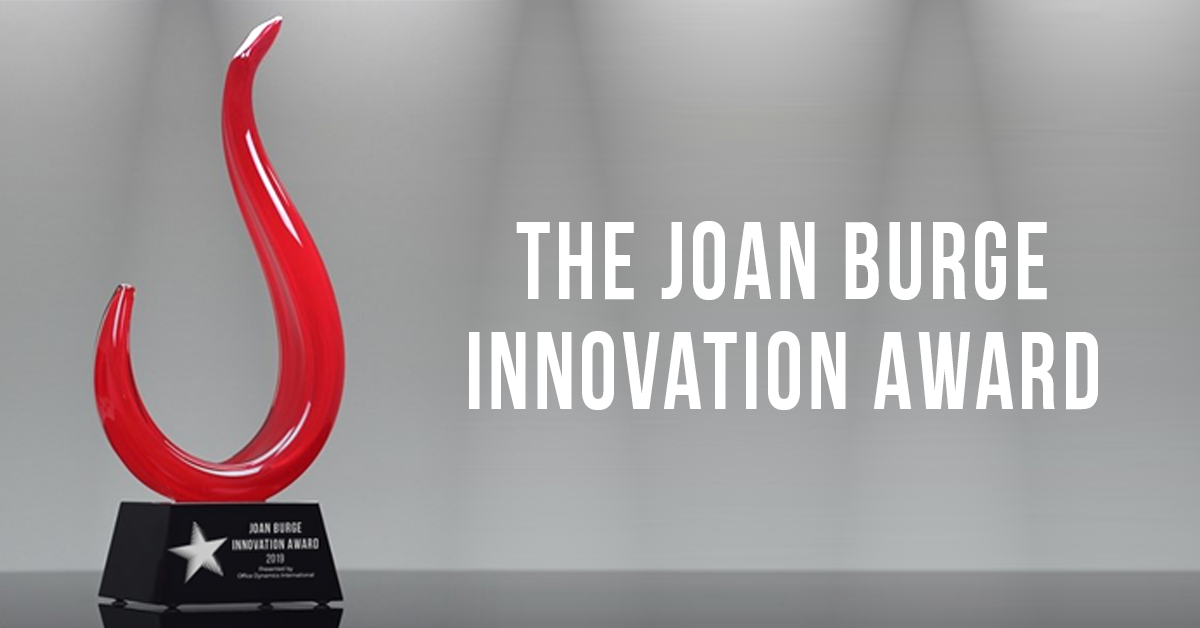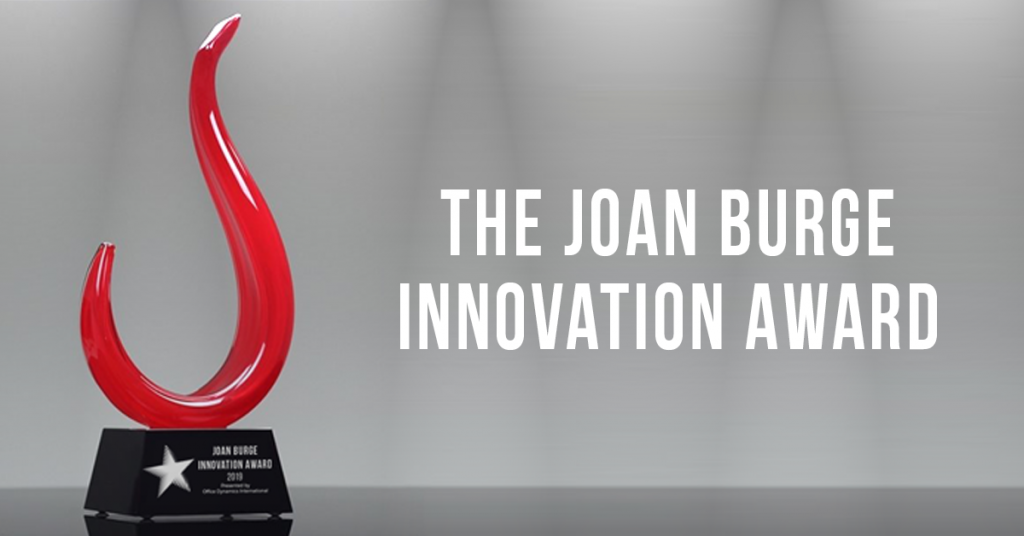 For the first time ever, we will be introducing the Joan Burge Innovation Award at the 2019 Conference for Administrative Excellence. Here at Office Dynamics, we know that assistants are always coming up with great ideas, creating new systems or templates, or taking the lead. Oftentimes assistants do not have the opportunity to showcase their talents or what they have created, nor do they always get recognized for their work.
Office Dynamics is excited to announce this first-time session whereby 5 – 7 conference participants will be able to "show" what they have done that would represent being innovative. As trailblazers in the administrative training industry, Office Dynamics wants to celebrate outstanding ideas birthed by administrative and executive assistants.
Any conference attendee can request to present their innovative idea prior to September 15, 2019. CLICK HERE to learn more.
Straight Talk with Joan Burge


Straight Talk is something new Joan is trying in 2019. Straight Talk may be in a webinar or video format typically 5 – 45 minutes. Joan wants to clear up misconceptions; help you avoid mistakes or embarrassment; bring you behind the scenes of what is talked about in corporate America, and keep you on the cutting edge about workplace changes. Joan will deliver her message in a no-nonsense approach.
To register for the FREE event, "Let's Get Clear on Learning Terminology" please CLICK HERE.
To watch the shorter FREE videos of Joan's Straight Talk, please CLICK HERE.
Ask an Admin – Admin to Admin Advice
Ask an Admin will be a weekly post on our blog that presents a question that you or a fellow administrative professional submitted to us. We will choose one question per week and post it on our blog.
If you have a question that you would like to submit, please send it to officedynamics.aaa@gmail.com and include the name you would like us to use.
If you want to subscribe to our blog so you don't miss any posts, please visit https://officedynamics.com/blog/ and subscribe in the right-hand column.
See our first two questions here:
Ideas for Personal Goals? Ask an Admin
How to Stay organized with Leadership Team Meetings? Ask an Admin
Star Achievement Series® Public Course


You spoke and we listened. Assistants and executives have been asking us if the Star Achievement Series® is open to the public.
We are offering our flagship training program for assistants as an open-to-the-public format one time in 2019. This in-depth four-day course will be offered in Las Vegas at the beautiful private Red Rock Country Club near Red Rock Canyon in West Las Vegas September 17 – 20.
This is a rare opportunity as the Star Achievement Series® is usually only taught onsite at an organization. Thousands of assistants have benefited from attending the course over the past two decades and executives have personally validated the value of this course.
Only 25 seats available. Register before February 28, 2019 and save $200 on registration.
To learn more about how you can participate in this very rare opportunity please CLICK HERE.