This is part of a series by editor Barbara McNichol to provide tips that help you write like a pro.
When you are proofreading your writing or a colleague's work, chances are you question if a phrase should be two words versus one. For example, should you write "backyard" or "back yard"? Because no one rule covers this, it's essential to look these up:
rooflines (not roof lines)
safe-deposit box (not safe deposit box)
old-timers (not old timers)
carsick (not car sick)
safekeeping (not safe keeping)
autopilot (not auto pilot)
pocketknife (not pocket-knife)
To save you time checking a dictionary, you can turn to a helpful cheat sheet called One-Two List. No more guessing! Check this list first for an easy, fast reference on dozens of words.
Your challenge: Take a moment to check if something should be one word or two. To make that task easier, send an email request with One-or-Two List in the subject line.
***
When you know how to write with precision and accuracy, your professional reputation builds and your career can soar. Barbara McNichol is passionate about helping business professionals add power to their pen. To assist in this mission, she has created a word choice guide Word Trippers: The Ultimate Source for Choosing the Right Word When It Really Matters with details at www.WordTrippers.com.
Today's Word Tripper:
Breath, breathe – "Breath" (a noun) means the air you inhale and exhale; "breathe" (a verb) is the action of taking breaths. "The jogger had to breathe hard until he could catch his breath."
Related posts from Barbara: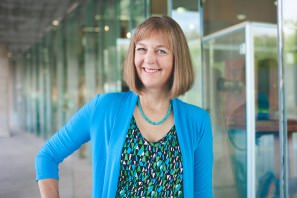 Barbara McNichol works with business professionals to provide expert editing of nonfiction books and help them improve their writing skills. Over the past 22 years, she has placed more than 320 books on her editing "trophy shelf."
On a crusade to boost the quality of business writing, she offers a monthly ezine Add Power to Your Pen as well as a WordShop on Business Writing Essentials and her word choice guide Word Trippers: Your Ultimate Source for Choosing the Perfect Word When It Really Matters. Because she keeps tripping over more Word Trippers (pairs such as "except vs. accept" that get mixed up), she produces Word Tripper of the Week ezine (www.wordtrippers.com)
You can reach Barbara at 520-615-7910 or editor@barbaramcnichol.com and connect on LinkedIn, Facebook, Twitter, and Google+.
Ask Barbara your questions using the comments below.