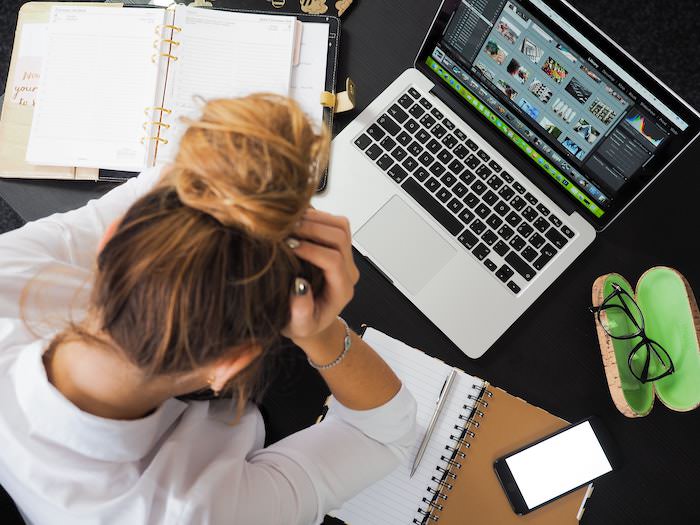 Life is too short to let things get to you, but sometimes it happens. Sometimes things are going so fast and so much is happening we all of a sudden think, "Whoa, what just happened?"
Then comes the stress and we quickly become one of the "office dragons" that we don't like very much.
There is no formula for completely taking the stress out of your life, no wax on or wax off, but there are some things you can do to de-stress or even prevent it from overwhelming you.
So, as we begin this New Year and we are coming out of a very fun but stressful time of year I thought it would be nice to list a few techniques and methods that might prove to be helpful.
Get Physical
When stress starts to take over, the human body has an increased level of adrenaline and cortisol. This can send us into a "panic mode" and because our natural reaction is the "fight or flight" response, we need to rely on exercise and physical exertion to metabolize these levels of stress. So, take 5 minutes and go for a walk.
Go workout
Do some yoga
Whatever it is, get physical and get rid of that stress!
Sleep
One of the highest causes of stress is the lack of sleep but what makes this funny is stress can also prevent us from getting a good nights rest. There are several things you can do to help you overcome your restless nights.
Maximize your relaxation before going to sleep
Avoid caffeine at night
Avoid excessive alcohol which leads to disturbed sleep
Avoid mentally demanding activities before going to bed, allow your brain time to decompress
Avoid watching action packed or suspenseful movies or television shows before going to bed
Talk to a Friend
Sometimes all you need is a friendly ear. Talking to someone can help distract you from what is going on around you. Stress has a way of clouding our judgment and it prevents us from seeing the situation as we should see it. When we talk to someone we can also get another perspective that is clearer and not so close to the problem.
Relaxing Techniques
Try different things to bring your stress levels down. The Harvard Medical School published an article that lists six relaxation techniques to reduce stress.
Just Say No
We have said this time and time again. In fact, Joan Burge has even written a blog post dedicated to this topic. Do You Have A Problem Saying No?
Some people have a real problem saying no to their work colleagues, family, and friends and that can cause some major problems when you get busier and more stressed.
For more insight into this read, Do You Have A Problem Saying No? by Joan Burge, Founder and CEO of Office Dynamics International.
Get Rid of it!
Stress can come in many different forms and sometimes it is work-related, family or just everyday things like traffic. Whatever it is, get rid of it!
Tell us about some ways you get rid of your stress, we'd love to hear!