WARNING!

Learning at Sea is NOT your typical training course for executive and administrative assistants.
There's nothing like a change of scenery to inspire new conversations, fresh ideas, and a shift of perspective. Breaking free from the normal day-to-day routine can have a powerful—even transformative—effect.
Executives have understood this for decades. Maybe even some of the leaders you work with have attended wilderness retreats or other similar events. There's a reason these kinds of things are popular: They're immersive experiences that have the power to dramatically transform who you are and how you work.
We think it's time for assistants to experience this same kind of personal and professional transformation. During Learning at Sea, you will be transported into a world full of support, wisdom, and growth. Plus, you'll have plenty of time for relaxation and reflection—all helpful components for learning.
When you leave the Learning at Sea program, you'll be an even better version of YOU—more productive, more effective, more capable of achieving your personal and professional dreams.
Be a part of a small, intimate group of career-minded professionals; create strong bonds and share wisdom with some of the best and brightest assistants from around the world.
Enjoy 3 days of structured learning, hosted by Joan Burge, a pioneer in the administrative training industry, with an exciting agenda focused on overcoming your biggest professional obstacles.
Get exclusive, unparalleled access to Joan with few restrictions and no topic off-limits! You'll get personalized coaching and mentorship tailored to your unique needs.
Take part in a voyage to far-off exotic destinations and explore brand new territory—both literally and figuratively.
Don't settle for the same old training. You deserve better: fresh air, beautiful scenery, and cutting-edge learning that will challenge and excite you.
"Learning at Sea is a wonderful way of getting the student out of the standard training room and into a relaxed environment that fosters creativity and collaboration and education in an entirely unique way!" – Debbie Gross
In this industry first training course, you will learn how to develop the skills needed to achieve your full potential, experience greater levels of fulfillment, build or improve your reputation in the workplace, provide better support for your executive, prioritize and give attention to things that really need it, manage and adapt to change, as well as mastering your communication skills.
Cruise with the Administrative Training Industry Pioneer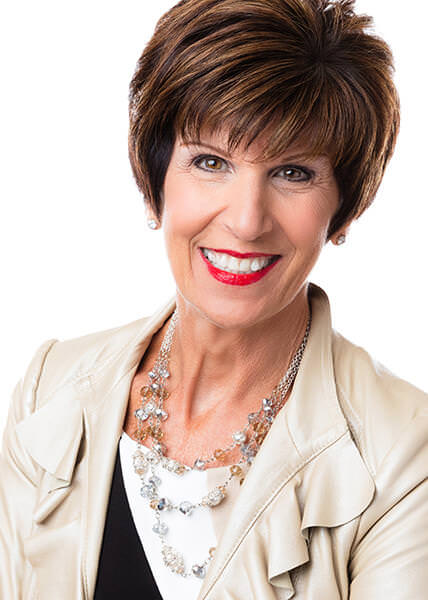 Once again Joan Burge and Office Dynamics International prove to be the undisputed pioneers in the administrative training and development industry. They are revolutionizing where assistants learn—drawing them away from sitting in front of a device, at their desk or in a training room and taking them on a journey over the open seas!
Imagine expanding your professional skills while indulging in the comforts of a world-class cruise ship. You'll join an intimate group of like-minded professionals for a fully immersive, transformative journey, unlike anything you've ever experienced. Plus, you'll enjoy exclusive, unparalleled access to Joan Burge.
We think it's time for assistants to experience the same kind of personal and professional transformation as the executives they support, which is why we've launched Learning at Sea—an immersive growth experience unlike any other.
Overview and Curriculum
Sailing true in today's fast-paced corporate environment requires consistent, dedicated focus. Your executive and company depend on your navigation expertise to gauge the winds and respond appropriately with confidence, diplomacy and professionalism. Joan wants to anchor you in sound principles that align with today's business environment.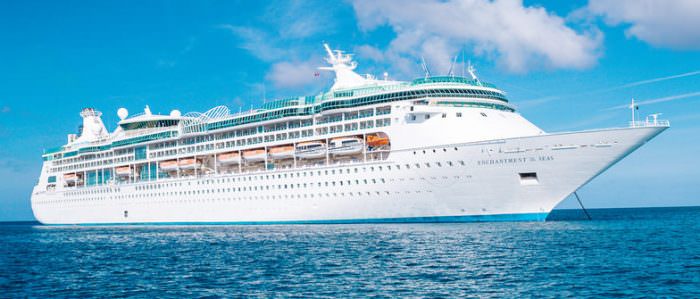 Royal Caribbean's Enchantment Of The Seas
Learning at Sea Curriculum
The Value Of Learning At Sea
No workplace distractions
Focused environment enhances learning
Unique, relaxing setting inspires creative thinking
Exclusive, unparalleled access to Joan Burge, industry pioneers
Small, intimate group atmosphere for connecting and sharing best practices
Journey-based immersion experience accelerates transformation
Incredible value for investment
"Nothing replaces the development that comes from outside-the-box experiences and a change in environment."
-Talent Development Magazine
Earn Credits While You Cruise
Yes, you will earn CEUs while you are at sea. Office Dynamics International will award CEUs to each participant who completes the course, with a Certificate of Completion.
"Learning at Sea was an experience like no other, providing a casual relaxed learning atmosphere and experience where I felt at ease and comfortable to take in all the great information being provided." – Leticia Valencia
Course Materials
You will receive a comprehensive participant workbook to use as a reference guide post-training. Additionally, we will provide several bonus resources to keep you on your journey long after the learning at sea.
AGENDA/VENUE
Sample (2020 TBA)
"Learning at Sea is for you if you want to dig deep into yourself and have the courage to have those tough discussions and make yourself vulnerable." – Lisa Hill
Are You Ready Be Part of Our Crew?
We are looking for high-achieving executive and administrative assistants to go on this journey. Be part of this historical event and break the status quo for the profession. Regardless of your title, if you are a vital contributor supporting management in your organization, this course is for you!
Course Registration and Cabin Information
More information TBA
Please Note: A valid passport is required to attend this event.
Double/Shared Cabin means you and another event attendee share a cabin. You and the attendee would need to register separately using the double/shared option and then you would need to inform Office Dynamics on who you will be sharing with.
Guest means anyone traveling with you who is not attending the event. Example: Spouse or relative.
Prices are subject to change. The ship's prices can fluctuate for the cabins so register as soon as possible.
Deposit: A 50% deposit is due to reserve your space and your cabin.
Final Payment and Registration: TBA
To allow more time for assistants to gain approval and budget for this unique training, we plan on setting sail in the spring of 2020. Please fill out the form if you are seriously interested in attending in 2020. 
Join us for our Free Q&A Webinar on WHAT TO EXPECT AT LEARNING AT SEA. Register Here.
Double/Shared Cabin means you and another conference attendee. If you are bringing a guest, you would register with the double/shared option and then you would need to purchase a guest ticket separately. If you and another attendee would like to share a room and save money, you and the attendee would need to register separately using the double/shared option and then you would need to inform Office Dynamics on who you will be sharing with. We will be contacting you within 48 hours to confirm your registration and answer questions but feel free to call us at 800-STAR-139 to let us know who you will be sharing with.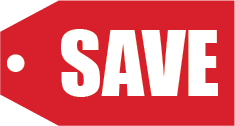 Want to send several people from your team? We offer group rate discounts. Register FOUR or more people from the same company simultaneously to receive $100 discount off the registration price for each member of your group.
Learning at Sea does not replace the Office Dynamics Annual Conference for Administrative Excellence. Learning at Sea is a completely different program, format and experience.