Administrative Assistant Competencies
A Professional Development Guide for Administrative Assistants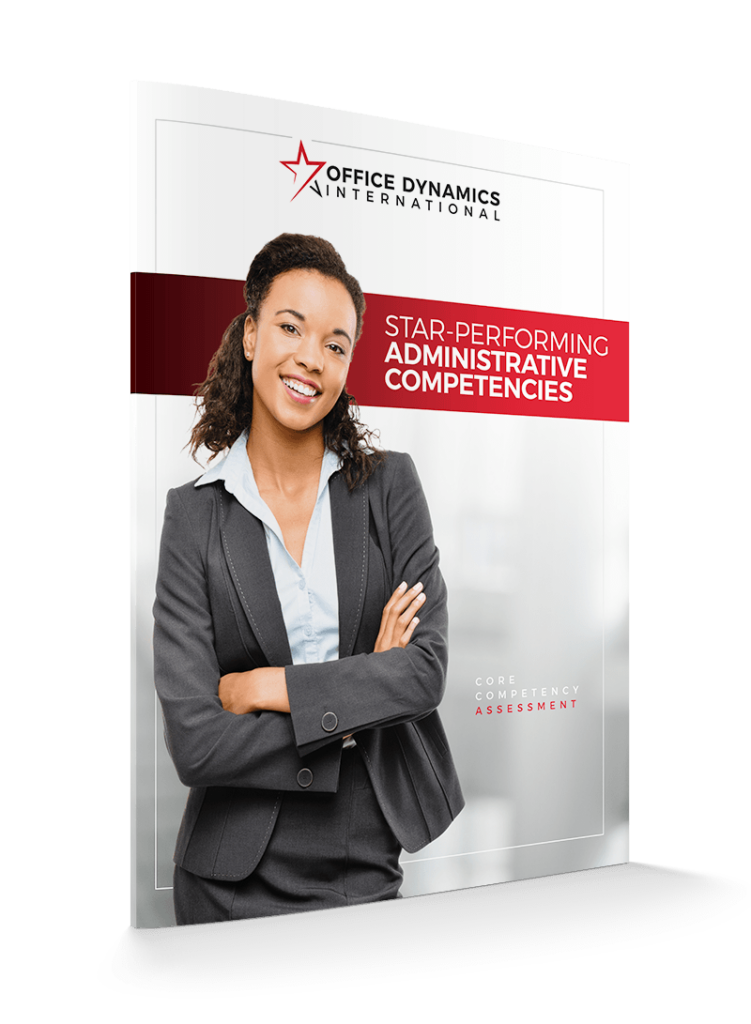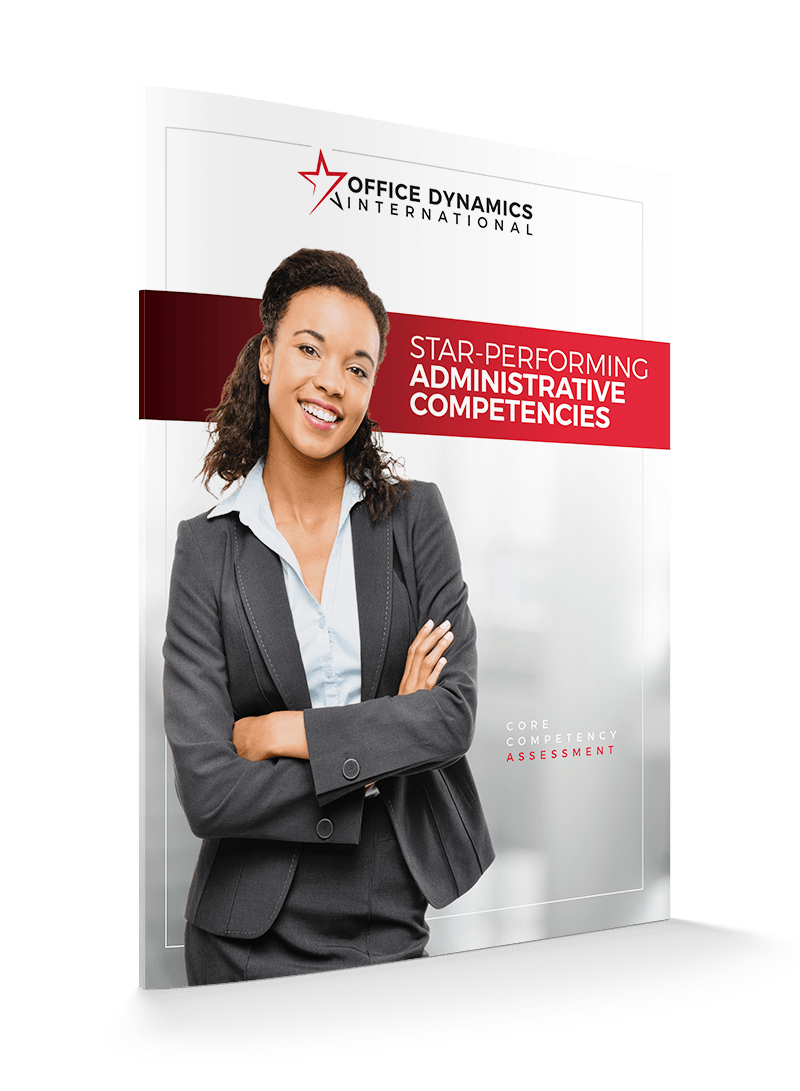 High expectations come from the outside world. The marketplace is competitive, especially in today's economy. Organizations must be world-class to maintain their advantage and keep customers. Those high expectations are thrust upon the Board of Directors, the CEO, President . . . and continue to trickle down the organizational ladder.
Our Star-Performing Administrative Competencies Assessment will help you identify and measure key behaviors, attitudes, attributes, and values to ensure you're a stand-out performer that gets noticed, advances, and experiences future success.  
Here's What You Find Inside Our Star-Performing Administrative Assistant Competencies Assessment
The Benefits of Developing Administrative Assistant Skills and Competencies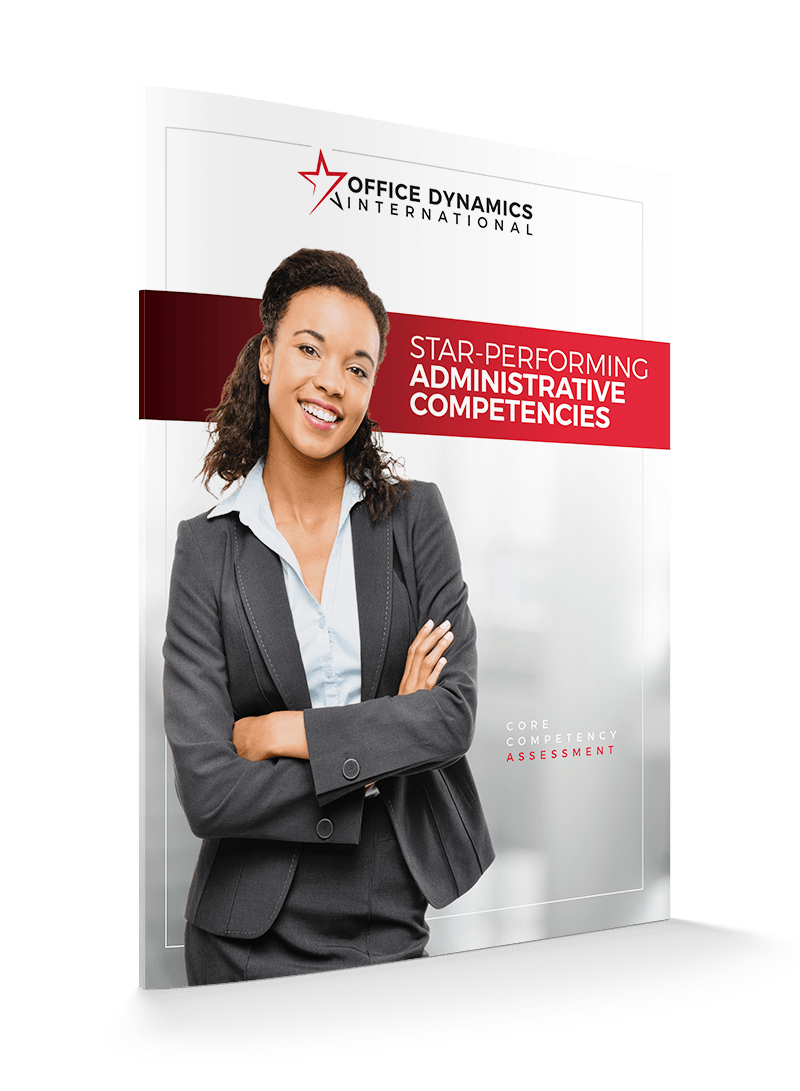 Elevate your administrative team's performance to new heights with our Star-Performing Administrative Competencies Assessment. This comprehensive evaluation tool is designed to help assistants, their executives, and the organization identify areas for growth and development. By understanding and improving upon key competencies, your administrative staff will be better equipped to drive success for the entire organization. Download now and start making a difference!
Administrative Assistant Reviews