Star Achievement Series Virtual
Discover the Elite Training Program for Executive
and Administrative Assistants
Today's Workplace Can Be Fierce
Unceasing changes brought on by world events, a supersonic schedule, and constant fluctuations in who you support and how can make it extremely difficult to obtain job satisfaction. Without the right arsenal of skills to thrive in these paradigm shifts, demands can leave you feeling overworked, yet ineffectively utilized and unappreciated.
The best way to stand out is to see, be seen, build relationships, and contribute.
The Star Achievement Series® can do all of that and more for your career.
Series Takeaways at a Glance:
The Star Achievement Series® Program turns potential talent into demonstrable competence, resulting in administrative staff who are equipped to move beyond task work to higher-level functions within their job requirements. The resulting organizational benefit is increased productivity on both the managerial and administrative staff level.
Gain critical and strategic thinking skills
Maintain productivity and effectiveness
Crisis management and conflict resolution
The Assistant Training Series
That Will Get You Noticed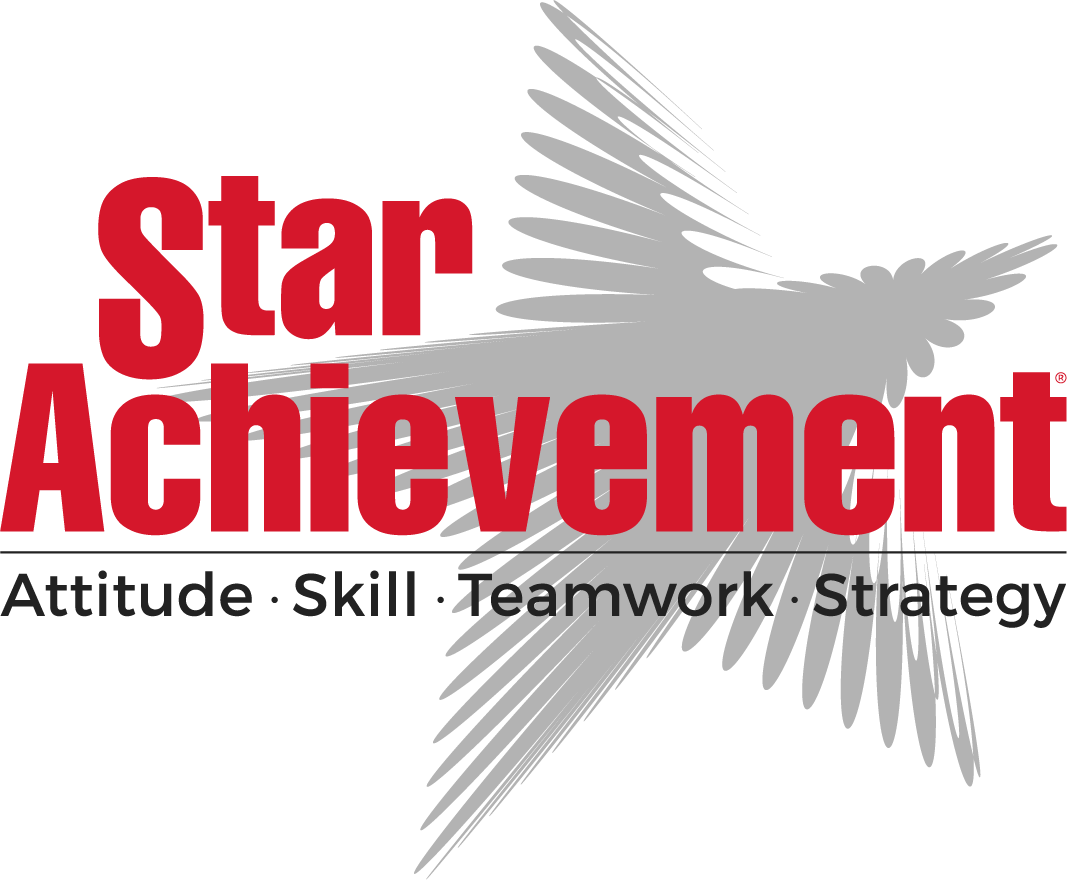 At some point in your career, you have come in contact with an assistant who exudes executive presence.
They stand out, are self-assured, and own the room when they walk in. You've likely asked yourself how they got to that point in their career.
The success, vision, decorum, and qualities of a future-focused assistant can be obtained through a powerful combination of attitude, skill, teamwork, and strategy – The Star Achievement Series®.
This elite training program for executive assistants and administrative professionals consists of Two Levels of learning with four Modules in each Level.
Level I will provide a rich, holistic overview to build and shape a strong foundation. Concepts and precepts are introduced in layers, with strategic thinking philosophies overlaid onto tasks, attitudes, values, and work ethics. A heavy emphasis is placed on confidence building, growth, communication and conflict resolution, with specific tools and steps so that participants can successfully navigate through office politics, down turns, personal fears and avoidance of growth initiatives.
Module 1: Be A Star Achiever™ (Attitude)
More Info
Module 2: Star-Achieving Techniques™ (Skill)
More Info
Module 3: Building A Star Partnership™ (Teamwork)
More Info
Module 4: Reaching Stardom™ (Strategy)
More Info
Level II builds and advances maturing competencies with emphasis on self-management, goal attainment (delayed gratification and self-discipline) and executing a plan for the development of lifelong growth patterns. Additional skill sets are introduced, and a higher level of leadership is taught so that participants are taken higher, into what it really means to become someone's "right hand," a trusted ambassador, a stellar communicator, and a "Radar-like" administrative professional who anticipates, is proactive and always presents a professional image to his or her best advantage.
Module 1: Be A Shining Star™ (Attitude)
More Info
Module 2: Give A Stellar Performance™ (Skill)
More Info
Module 3: Stellar Collaborator™ (Teamwork)
More Info
Module 4: Future-Focused Star Performer™ (Strategy)
More Info
It is the unique combination of four components that make the Star Achievement program powerful and life-changing.
Virtual Training Program For Assistants
For the first time since its inception, the philosophy-based content and competencies taught in the Star Achievement Series® are available to assistants around the world virtually!
Receive session-based training for available levels and modules with Star Achievement Series®
creator and master trainer, Joan Burge.
Seating is Limited. Resister Today!
Level/Sessions
Level I/ Module 1
Level I/ Module 2
Level I/ Module 3
Level I/ Module 4
Date
September 9, 2021
September 16, 2021
September 30, 2021
October 7, 2021
Level II/Sessions
Level II/ Module 1
Level II/ Module 2
Level II/ Module 3
Level II/ Module 4
Date
October 14, 2021
October 21, 2021
November 4, 2021
November 16, 2021
| | | | |
| --- | --- | --- | --- |
| 9:00am – 1:00pm | 10:00am – 2:00pm | 11:00am – 3:00pm | 12:00 – 4:00pm |
Virtual Training is now available
Our virtual training option brings the high-impact, high energy, and fun program components from our on-site training and allows you to attend from the comfort of your home or office.
Learn advanced business concepts, tools, and strategies to intuitively self-actualize, complement business objectives, and lead in the workplace. Training goes beyond traditional lecture format to include:
Course Materials & Content-Rich Training Resources for Assistants
What makes Star an invaluable program? It lasts for a lifetime. Along with the in-depth knowledge and expertise shared in each module, the Star Achievement Series® virtual training comes with eight modern, mobile-friendly, and flexibleto access workbooks.
Each workbook builds on the previous book, and Level I is a prerequisite to Level II. All the modules fit together like puzzle pieces. All the activities, assessments, discussions, round tables, and assignments work together to teach the critical competencies necessary to achieve organizational excellence.
Workbook Distribution For United States:
Star Achievement Series® workbooks will be mailed three weeks prior to the first class with instructions for the
pre-class assignments.
Workbook Distribution For Internationals:
Star Achievement Series® workbooks will be mailed four weeks prior to the first class with instructions for the
pre-class assignments.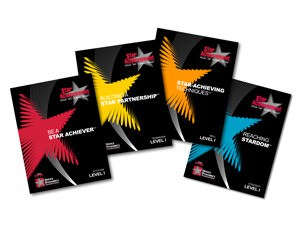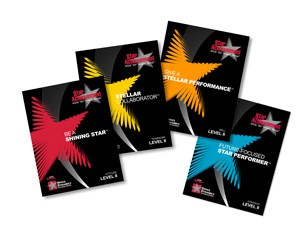 International Assistants:

Please contact Melia Amira at +1-800-STAR-139 or [email protected] for assistance.
Discover how the Star Achievement Series® learning objectives benefit career growth initiatives and organizational success.
Of talent development professionals seek out assistant resumes that list training and professional development programs, courses, certifications, and designations.
The top five soft skills companies are prioritizing in 2021 and beyond are creativity, persuasion, collaboration, adaptability, and emotional intelligence.
Of talent development professionals seek out leadership, communication, and management skill training when reviewing resumes for employment/promotion.
About The Star Achievement Series Certificate And Administrative Assistant Designation
By attending a minimum of 6 out of the 8 sessions participants will receive the official Star Achievement Series® Certificate of Completion from Office Dynamics International.
What is a CEAP Designation?
CEAP (Certified Executive Administrative Professional) is a curriculum-based designation awarded to individuals who attend a minimum of 6 out of the 8 sessions in Levels I & II, meet program objectives, actively participate in class, and complete the Star In Action™ essay. By adding the CEAP Certified designation initials, administrative and executive assistants will find more opportunities presented to them.
Obtain The Star Achievement Series® Certificate And Administrative Assistant Designation From the Comfort of Your Home or Office.
These are testimonials from past in-person attendees.
"I honestly believe the effects of this Series had a role in my getting into management. I didn't ask for it; they saw the possibility in me. I practice what I've learned at work."
"This series has literally changed my life. It has reinforced many of my beliefs about my work and attitude, but you have opened my eyes to so many other avenues for me to grow."
"I know that by attending the Star Achievement program I have elevated my position as an administrative professional, and my self-confidence has increased quite a bit."
I asked the managers to provide me with feedback at some point if they had seen changes in their admins. One stood up immediately and said, 'I don't need to wait until later. I can tell you right now that Robbin came back a different person and has been continuing to shine every day since! She's sharing what she's learning with others and is definitely energized.'
"What I've changed as a result of Star Achievement is my whole attitude and my belief in my abilities and potential. I realize that I am a professional; it is up to me to be the best I can be, and that I am a valuable asset to my team."
"I was given an opportunity to do a presentation for some upper management and impressed them all! I am shining here and, to my amazement, others in the company actually notice. I could not shine without having been in the Star Achievement program."
Corporate training options
Is your company looking to train its administrative team?
Star Achievement Series is a great solution and has been taught in many fortune 500 companies.
Elect to bring Star Achievement Series® creator and master trainer, Joan Burge, Founder & CEO of Office Dynamics International, or one of our highly-qualified trainers to your office.
Elect to have Star Achievement Series® creator and master trainer, Joan Burge, Founder & CEO of Office Dynamics International, train your administrative staff virtually.
Get trained by Joan Burge, and obtain the knowledge, skills, and tools to conduct dynamic administrative training sessions for your organization. This can be done virtually or in-person.
These are a few of the companies that have experienced years of success with the Star Achievement Series®. Call 800-STAR-139 and see what STAR can do for your company.
Most frequent questions and answers.
Cancellation Policy: There are no refunds and we cannot transfer an attendee to future dates. You may transfer your registration to another person within the same company.
Intellectual Property Rights: Video or audio recording of the scheduled event is strictly prohibited. All intellectual property rights in all materials produced or distributed by Office Dynamics International in connection with the event are expressly reserved, and any unauthorized duplication, publication, or distribution of any such recordings is prohibited. Office Dynamics International reserves the right, without penalty, to confiscate any recording device used in violation of this Agreement, and any improperly recorded or copied intellectual property.
The Star Achievement Series® workbooks and the information or other materials furnished for/during this course will not be used for purposes not related to training. Any other duplication, dissemination, use, sale or resale of said information or writings is prohibited and subject to prosecution.
Individual Use: Anyone wishing to attend the Star Achievement Series Virtual course must purchase their own registration. If an organization is interested group attendance, please call Melia Amira at Office Dynamics at 800-STAR-139. 
Governing Law: In the event of any litigation arising out of or in connection with this Agreement, including, but not limited to, its enforcement, validity, interpretation, performance, termination, or breach thereof, the prevailing party shall be entitled to recover against the other party, in addition to any available remedies at law or in equity, all costs, including reasonable attorney's fees, and collection costs incurred thereby. The parties agree that the laws of the State of Nevada shall govern this Agreement and that the Circuit Court of Clark County shall have exclusive jurisdiction over the adjudication of this Agreement. If any term, condition or provision of this Agreement shall be declared invalid or unenforceable, the remainder of this Agreement, other than such term, condition or provision, shall not be affected thereby and shall remain in full force and effect and shall be valid and enforceable to the fullest extent permitted by law.
Acknowledgment: Each registrant acknowledges that she/he has read and understands all terms of this Agreement, including, without limitation, the cancellation and substitution provision.
Photos/Video: By attending Office Dynamics International educational programs, you agree to photos, audio, and video taken for educational and/or marketing purposes.
This Agreement supersedes all prior agreements between the parties and represents the entire agreement of the parties with respect to the subject matter hereof.
If an attendee misses a live class, they need to watch the recorded video of the class. Attendees who want to achieve their CEAP designation cannot miss more than two (2) live sessions. Recordings will be available within 24 hours after the live session ends.
One registration gives you single access for one person.
Each attendee will need to register separately. 
Anyone caught sharing  the course or information will be removed with no refunds. And you will not be able to obtain your CEAP designation. No exceptions.