Ensure Administrative Staff Meet The Increasing Demands Of Today's Changing Workplace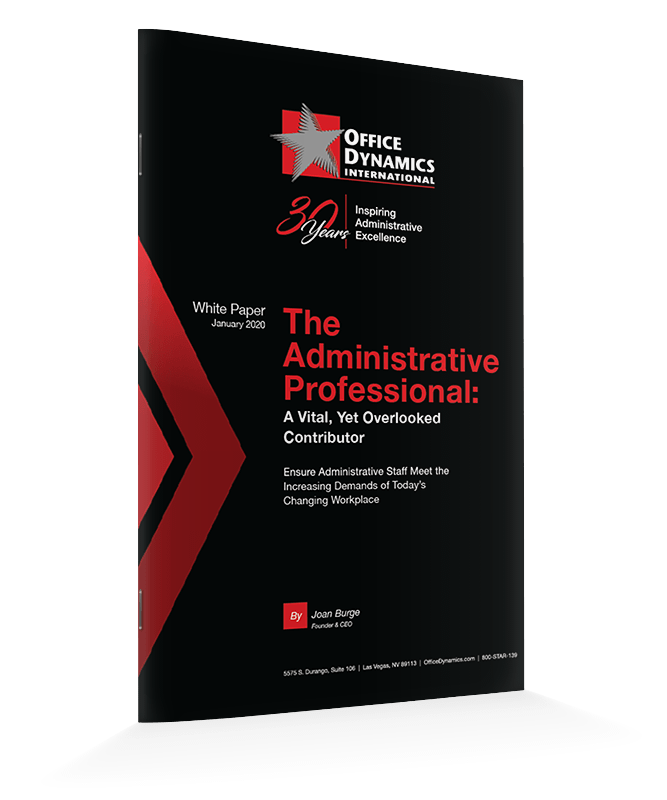 The Administrative Professional:
A Vital, Yet Overlooked Contributor
In this White Paper, we …
Emphasize that gaining the competitive advantage requires post-modern enterprise-supported training and development for administrative professionals.
Examine this vital, yet overlooked profession from many vantage points. We will look at typical training programs provided to support staff.
Highlights the …

impact on executives and the management team,
pitfalls of not providing quality training,
uptick in administrative jobs to 2020 and beyond,
higher entry thresholds for the profession,
strategic vs. tactical strategies,
business response to the mass exit,

And how all of these impact your business' bottom line.