Certification and Designation Course for
Executive and Administrative Assistants
World Class Assistant™ Is Now
Virtual
This administrative and executive assistant certification and designation course is in high demand. Don't wait!
WHY ATTEND WORLD CLASS ASSISTANT?
The World Class Assistant certification and curriculum-based designation program is a time-tested, industry-proven powerhouse of learning.
Designed to polish administrative professionals for upward mobility and current-level stellar performance, this course was the first to recognize assistants as "strategic business partners."
This course is for you if you would like to: 
"Of all the programs offered by other training companies that I've attended, World Class Assistant™ was much more comprehensive and intense. This program is head and shoulders above the rest!"
THE BENEFITS OF AN ADMINISTRATIVE ASSISTANT CERTIFICATION & DESIGNATION
Your Assistant Designation Highlights Your Commitment 
The World Class Assistant™ Designation (CWCA) can only be earned by participating in the learning activities throughout the class, demonstrating that you understand the concepts taught, writing a professional development plan, passing the quiz, and going through an approval process.
Accomplishing the courses' rigorous exercises solidifies your commitment to the profession. Perhaps that is why assistants from around the world have chosen to obtain their CWCA designation over all others. Upon graduation, your CWCA credentials will: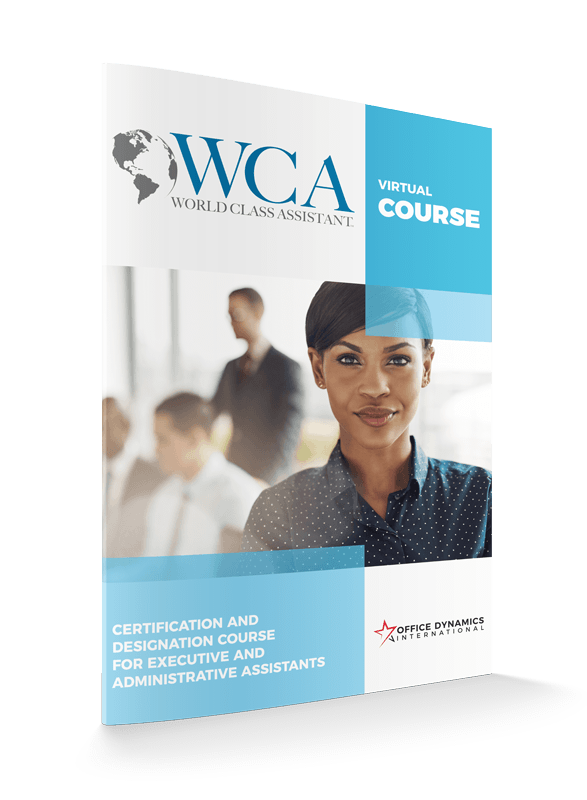 Download the brochure and show it to your leader.
COURSE CURRICULUM AND LEARNING OUTCOMES
Bonus Assistant Skills Developed
Because of the creative design of this course, you will develop other skills, including: 
QUALITY
MATERIALS
Joan Burge carefully developed workshop materials that are relevant, modern, and informative. Packed with action steps, tips, and administrative expert advice, you will be able to immediately implement what you learned in your class.
CERTIFICATE & DESIGNATION
PLUS CEUs
Upon graduation from the course, you will receive 1.2 CEUs and your official CWCA certificate and designation, beautifully-designed and ready for display.
The World Class Assistants course requires 12 hours of live virtual classroom experience with Julie Reed.
"I knew I wanted to put my focus on me, professionally and personally. I wanted to enhance my skills and gain the knowledge needed to persevere through any tough situation. The World Class Assistant program has put the excitement back into my being"
– Tammie Albert
WCA Introductions/Orientation
Date
June 27, 2023 | 9:00 - 10:00 am PT
Session
Session 1
Session 2
Session 3
Date
July 11, 2023
July 18, 2023
July 25, 2023
Session
Session 4
Session 5
Session 6
Date
August 1, 2023
August 8, 2023
August 15, 2023
| | | | |
| --- | --- | --- | --- |
| 9:00am – 11:00am | 10:00am – 12:00pm | 11:00am – 1:00pm | 12:00 – 2:00pm |
Class Size
Maximum 40 Participants
Platform
Office Dynamics uses the Zoom platform for classes.
Format
Blended Learning (a combination of live virtual, experiential, and individual study)
Joan's WCA classes are electrifying and energize you to go back to your boss & start making improvements where it's needed. I would strongly encourage any admin professional to attend this series.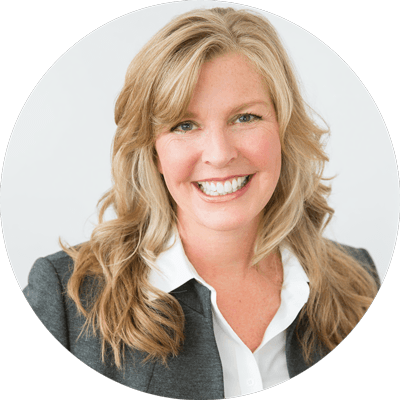 Julie Reed
OFFICE DYNAMICS CERTIFIED TRAINER | FORMER EXECUTIVE ASSISTANT
A champion of continuous learning and development, Julie Reed is an elite corporate trainer, eloquent speaker, and inspirational coach for administrative professionals. Both a Certified Star Achievement Series® Trainer and World Class Assistant™ Trainer with Office Dynamics International (ODI), Julie aligns with the vision and mission of ODI Founder/CEO Joan Burge. Alongside Joan Burge, she hosts ODI webinars and coaches administrative professionals and executive assistants through ODI classroom, online training, and speaking engagements.
Julie Reed brings with her more than 20 years of administrative professional experience, including 9 years of providing C-Suite support. Prior to joining ODI, she made her ascent to becoming an impactful Office Manager and Executive Administrative Assistant to the Chairman, President & CEO at Huntington National Bank in Columbus, Ohio. Here, Julie expanded her role into positions of increasing responsibilities starting as a Senior Administrative Assistant, growing into a Staffing Assistant and then an Executive Administrative Assistant in Human Resources in a span of only four short years. Subsequently, she revolutionized the company's culture by spearheading a corporate training program for administrative professionals and entry-level managers, acting as a Continuous Improvement Delivery Specialist and eventually, Corporate Trainer, Facilitator, and Program Manager for the organization.
By demonstrating her skills in building strategic partnerships and showing her ardent support of those in the administrative field, Julie fortified her value in her position. More than that, Julie caught the attention of Joan Burge who later enlisted her as an ODI trainer and coach. Julie provides the ideal complement to ODI, bringing her own personal style and creativity to illuminate and inspire administrative professionals. Julie Reed proudly shares her guiding mantra: "Keeping Yourself in the Equation," which encourages professionals to constantly transform into their next best selves, continue to take an active role in their team, and give themselves permission to succeed in all their endeavors.
BRING WORLD CLASS ASSISTANT™ ONSITE
Office Dynamics can send one of their elite trainers to your organization if you have a minimum of 12 attendees; maximum 20 attendees (per class).
The benefits of bringing WCA onsite are your administrative staff will:
Virtual & In-Person Options Available
FOR DETAILS,
CALL 800-STAR-139
Most frequent questions and answers