Certification and Designation Course
"Of all the programs offered by other training companies that I've attended, World Class Assistant™ was much more comprehensive and intense. This program is head and shoulders above the rest!" – Jennie
WHY ATTEND WORLD CLASS ASSISTANT?
The World Class Assistant certification and curriculum-based designation program is a time-tested, industry-proven powerhouse of learning. Designed to polish administrative professionals for upward mobility and current-level stellar performance, this course was the first to recognize assistants as "strategic business partners."
Gain the confidence and skills needed to impact your company's success.
Expand your influence.
Cultivate stronger partnerships with leaders and co-workers.
Develop an admirable professional reputation and gain greater visibility.
Learn specific strategies that lead to improved performance.
Experience rapid personal and professional growth.
Get that special edge needed to stay two steps ahead in today's competitive business world.
WHY RECEIVE CERTIFICATION AND A PROFESSIONAL DESIGNATION?
Office Dynamics International was the first to offer a curriculum-based designation; meaning the only way to receive this special designation is to attend the course and meet certain objectives.
Demonstrates to your executive, employer, and others that you are committed to your profession.
Can open doors for professional advancement.
Gives you a competitive edge.
Sets you apart as a strong performer.
Validates personal initiative and leadership skills.
JOIN AN ELITE GROUP
Only 600 assistants around the world have achieved the Certified World Class Assistant designation (CWCA). You will be part of an elite group of high-achieving assistants who are proud to place the CWCA after their name, on their business cards, LinkedIn profile, resume, and in their signature line.
"I've attended many administrative training programs, but this is by far the most focused, detailed and informative one. I feel that I've stepped up to a new level in my career by attending this program." –Johanna Viteri, CWCA
COURSE CURRICULUM AND LEARNING OUTCOMES
WORLD CLASS ASSISTANT CHALLENGE
™
The WCA Challenge is the finishing touch to your 3 day-intensive training. It will test your new-found skills and knowledge and create synergy with your classmates. This is also the finale to receiving your CWCA designation.
| | |
| --- | --- |
| 7:30 – 8:00 a.m. | Breakfast and networking |
| 8:00 – 10:00 a.m. | Training |
| 10:00 – 10:15 a.m. | Break |
| 10:15 a.m. – 12:00 p.m. | Training |
| 12:00 – 1:30 p.m. | Lunch break |
| 1:30 – 3:00 p.m. | Training |
| 3:00 – 3:15 p.m. | Break |
| 3:15 – 5:00 p.m. | Training |
| | |
| --- | --- |
| 7:30 – 8:00 a.m. | Breakfast and networking |
| 8:00 – 10:00 a.m. | Training |
| 10:00 – 10:15 a.m. | Break |
| 10:15 a.m. – 12:00 p.m. | Training |
| 12:00 – 1:30 p.m. | Lunch break |
| 1:30 – 3:00 p.m. | Training |
| 3:00 – 3:15 p.m. | Break |
| 3:15 – 5:00 p.m. | Training |
| | |
| --- | --- |
| 7:30 – 8:00 a.m. | Breakfast and networking |
| 8:00 – 10:00 a.m. | Training |
| 10:00 – 10:15 a.m. | Break |
| 10:15 a.m. – 12:00 p.m. | Training |
| 12:00 – 1:30 p.m. | Lunch break |
| 1:30 – 4:00 p.m. | Training |
| 4:00 p.m. | Training Complete! |
CREATOR OF INNOVATIVE LEARNING ACTIVITIES
As a 28-year seasoned trainer and ATD (Association for Talent Development) member, Joan Burge has a distinct talent for engaging learners on a deep level. Innovative teaching methods keep participants engaged while learning.
Thoughtful individual assessments
Stimulating table and group activities
Rigorous skill practice
Energizing team competitions
Creative learning props
Career-related case studies
Robust hands-on projects
QUALITY MATERIALS
Joan Burge carefully developed workshop materials that are relevant, modern, and informative. Packed with action steps, tips, and administrative expert advice, you will be able to immediately implement what you learned in your class.
CEUs PLUS CERTIFICATE OF DESIGNATION
Upon graduation from the course, you will receive 1.8 CEUs and your official CWCA certificate, beautifully-designed and ready for display.
YOU ARE IN EXCELLENT COMPANY
Our attendees come from these top organizations…
Battelle
Bob Evans Farms Inc.
Capital One
Caterpillar, Inc.
Cisco
Corning, Inc.
Duracell
Home Depot
Humana
Huntington Bank
Intel Corp.
Nationwide Insurance
Pella Corporation
Sandals Resorts International
Sandia National Labs
Shell Oil
Shure Inc.
TIAA-CREF
Turner Broadcasting
Verizon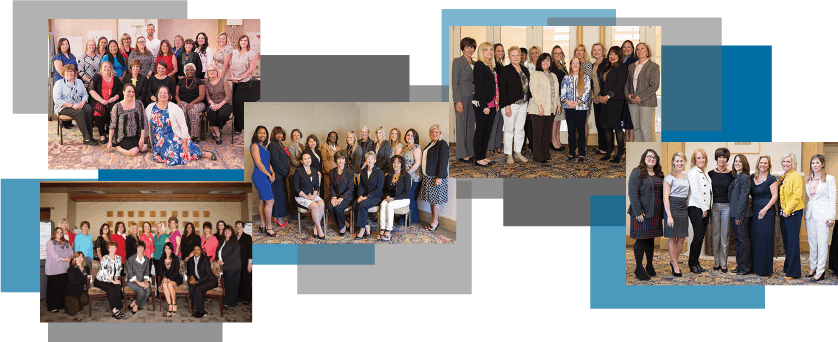 WHAT'S INCLUDED
3 full days of live classroom training with administrative pioneer and visionary Joan Burge
3 catered breakfast meals
60+ page comprehensive workbook for personal career growth and training
Communication Strategies That Work book (250 pages)
Professional Development Plan
Bonus materials including secrets that only the most experienced executive assistants know
30 day email follow up with Joan Burge
1.8 CEUs
Your Certified World Class Assistant (CWCA) designation!
HOTELS
Atlanta Marriott Suites Midtown, 35 14th Street NE, Atlanta GA (conference rate available)
Residence Inn by Marriott Atlanta Midtown, 1365 Peachtree Street NE, Atlanta (.4 miles)
Hilton Garden Inn Atlanta Midtown, 97 10th Street NW, Atlanta (.3 miles)
Regency Suites Hotel, 975 W. Peachtree Street NE, Atlanta (.6 miles)
Four Seasons Hotel, 75 14th Street NE, Atlanta (.1 mile)
Space is limited to 25.
Reserve your seat now. This will sell out!
Cancellation Policy
Should you be unable to attend for any reason, a full refund, less a $400 cancellation fee, will be issued if we receive written notice 45 days prior to the course start date. After that time, all registrations and no-shows are subject to full workshop fee. A company/organization may substitute one attendee for another. Refund for credit cards will only be given as a credit, not a check, reimbursement. Should the workshop need to be postponed due to acts of nature or national disasters, the workshop will be rescheduled, not canceled. Office Dynamics reserves the right to replace Joan Burge as Master Trainer of the program with a Certified Trainer should an emergency arise
By attending Office Dynamics International educational programs, you agree to photos, audio, and video taken for educational and/or marketing purposes.