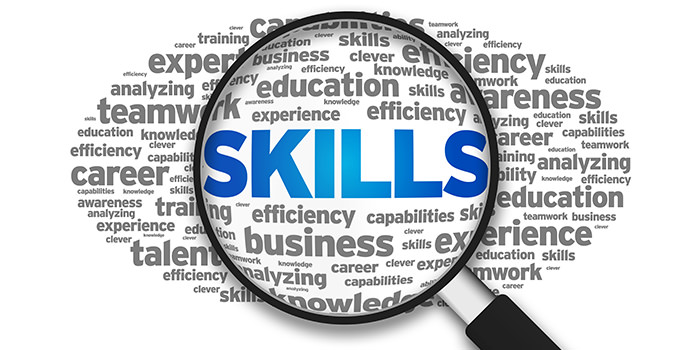 Achieving company goals, increasing revenue, and one-step ahead of the competition is on the mind of every CEO and manager across the globe. However, one of the biggest obstacles managers come across is the gap between the skills needed to achieve the aforementioned objectives and the skills of the workforce. Technology has allowed for things to develop a lot faster nowadays, which makes these "skill gaps" a lot more common than they used to be.
Before you can work on bridging the skills gaps, you need to identify the needs of the market, as well as your employees' skills, so that you can focus on creating an effective training process. Aside from making your workforce, and the company, more competitive, the analysis of skill gaps will also benefit your company in other ways, as well:
You will be able to evaluate the entire company and see how well it operates.
You will also determine the skill level of every employee, and decide between investing in their training or hiring new employees which would be more suitable for the job.
You will identify the gaps you need to fix first.
With that in mind, we have put together a list of 7 tips you can apply to identify the skill gaps within your company.
1. Identify the Goals of Your Company
Even if your employees are very skilled and versatile, company goals are the ones which dictate their suitability for the job. This is the reason why you should start there first, instead of organizing employee training right away. In fact, these goals will act as a guideline, based on which you will be able to figure out what sort of training your workforce needs. They might need to expand their skill set in the field of technology, customer service, or somewhere else entirely.
2. Come up with a List of Roles inside Your Company
This isn't simply a listing with all the names of your employees and their job positions, according to Sam Myers, who is an HR coordinator at UK Essayontime:
"You need to identify clear roles within the company. For example, you might have an "Administrative Assistant" and "Executive Assistant" within different sections of the company. However, these two job positions are likely to require a similar set of skills, which means you can group them together under one role type."
3. Identify the Necessary Skills for Every Role
Once you have a clear idea about the roles within your company, you can proceed with creating a list of skills required for each of them on the list. This can be applied to any type of role, meaning that the skills can include anything from a secretary's outstanding interpersonal skills to an administrative assistant's advanced computer skills. The list of skills not only helps you determine the skill level of your employees but also enables you to identify what sort of training would be necessary.
The trouble is that, according to Stephen Covey, some of the skills which will be needed tomorrow haven't been invented yet:
"Studies have identified a significant 'skills gap' between what students are currently being taught and the skills employers are seeking in today's global economy. Our children must be better prepared than they are now to meet the future challenges of our ever-changing world."
Since employers can't wait for parents and schools to educate the future generations with the skills they need, they have to take the role of educators. It's necessary to monitor the market and keep redefining the needs of your company, so you'll provide the needed training for your employees.
4. Identify Your Employees' Skills
The most reliable way to identify your employees' skills would be to test them. But, this is often very costly and time-consuming, especially if you are running a large enterprise. The solution would be to have your workers fill out a survey, where they would be asked to list their skills through a series of answers. Of course, different roles require different surveys, so keep that in mind, as well. Surveys are also useful for finding out if an employee has additional skills which are not required for their role.
5. Analyze the Data You Have Gathered
At this point, you should have a list of skills your employees have, and a list of skills needed for every particular role. By comparing the two, you will be able to identify which skills your workers are lacking, and what sort of training you need to provide for them to make the gap smaller. This means anything from hiring new employees, in case nobody is able to fill the role with their skills, to transferring workers to a different department. You can also have some of your more advanced employees provide training for their colleagues.
6. Begin Closing the Gap
With all the data in place, you can start solving the practical part of the equation, which is the plan for training and hiring new workers. Start with those gaps which are the most urgent. Your plan should also include all costs related to employee training, as well as the time and the location where the training will take place. Also, you will need to rely on milestones and key dates which will enable you to track how your employees are progressing.
7. Keep up to Date
Since the market is changing all the time, and with new technologies being invented every day, your company will probably need to hire new employees, or train your existing one for roles which haven't been invented yet. This is a thankless job, since we can't predict the future, but by keeping an eye on the trends and developments in your industry, you will be able to identify some of the skills and profiles your company might need in the future, which means the skill gap won't sneak up on you.
Skill gaps are a problem every company faces at some point and judging by the pace the world around us is changing, they are going to become more common than ever. It is up to you as a manager to respond to these changes and prepare your employees, and your company, for the future.
by: Sophia Anderson
Sophia is a freelance writer and a blogger. When out of hours she is looking for her voice as a novelist and exploring the trends of online marketing. Feel free to get in touch on Facebook or Twitter.