Office Dynamics International's Flagship Certificate and Designation Program for Administrative and Executive Assistants
Unparalleled Training for Administrative and Executive Assistants
Imagine what it would be like if your organization could increase their executives' and managers' productivity by 30% or more?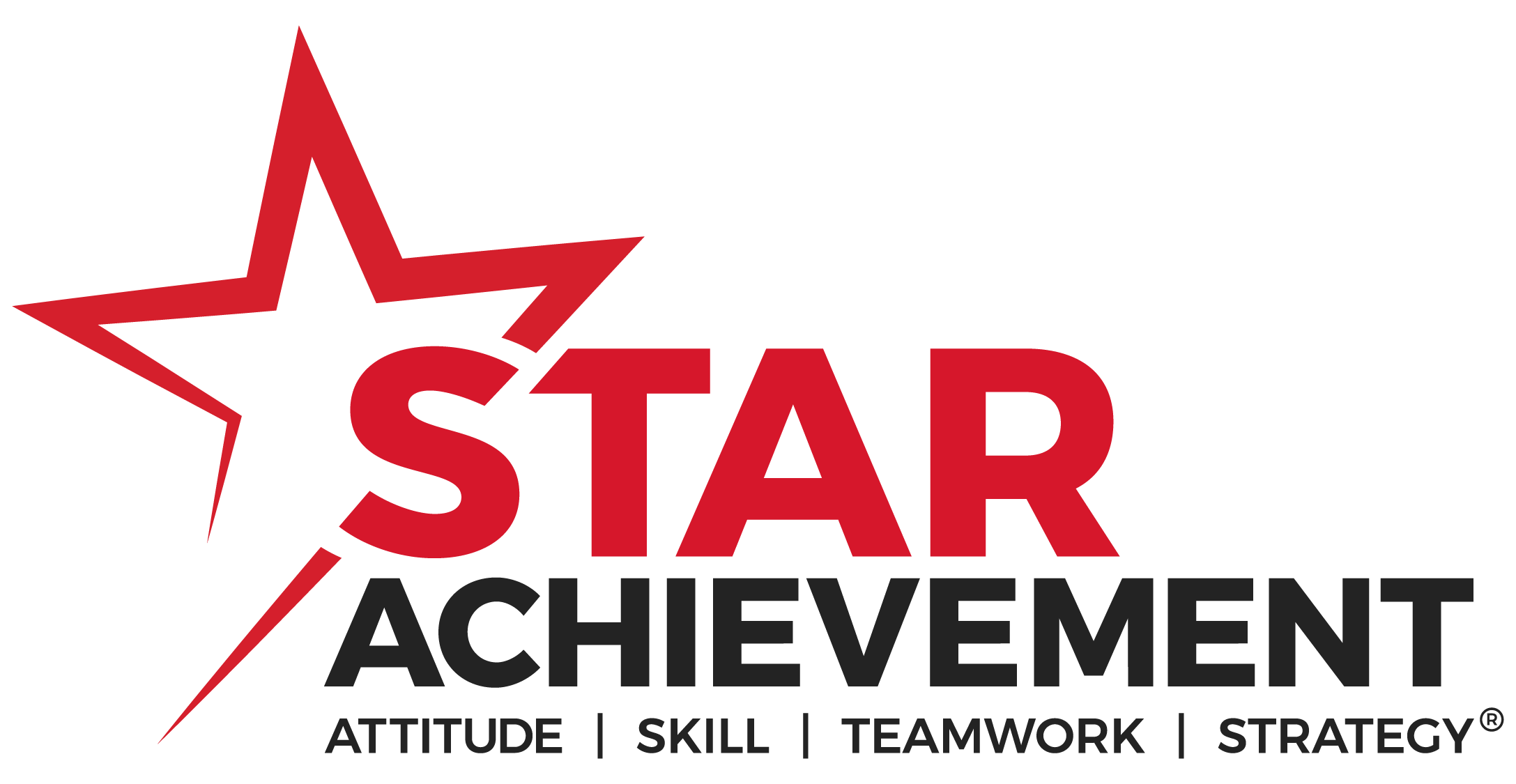 The Solution: Star Achievement Series
Introducing the Second Generation Star Achievement Series® – the ultimate administrative training course for the new era workplace is now available! Created to address the changing attitudes of employees and leaders alike, this course is a game changer applicable to every industry.
Building on the incredible success of the original Star Achievement Series®, which had been updated 16 times over its 32-year history, the Second Generation is deeper, more intimate, and more robust than ever before.
But don't just take our word for it – existing Star Achievement Series® clients are raving about the Second Generation. Some describe it as sophisticated, with fresh perspectives that take their learning to a whole new level. Others praise its strategic approach and its ability to go deep into the most important issues facing today's workforce.
The Second Generation combines timeless principles from the original series with new, leading-edge thinking, making it the perfect choice for anyone looking to stay ahead of the curve. This course offers . . .
Brand new workbook content
that will generate top-level performance through robust topics such as working in a world of uncertainty.
Individual and team assessments
to efficiently pinpoint strengths and areas for growth.
that help employees excel in any work environment (full-time in-office, remote, virtual, or hybrid).
Deep dive learning activities
providing rich, engaging learner experiences and case studies that encourage participants to delve into and explore new concepts.
Focused flow and contemporary styling
encourage learners to engage easily with the material and deep dive into learning objectives.
The Star Achievement Series® is a philosophy-based, career-specific training program for administrative and executive assistants, secretaries, and administrative support staff. Star Achievement teaches assistants a way of thinking. . . being. . . and performing to elicit success.
The Star Achievement Series® was the brainchild of Joan Burge, founder and CEO of Office Dynamics, who used her renowned expertise on workplace effectiveness and administrative excellence to develop a course that is simply beyond compare. Her 50 years of experience in the field adds tremendous value and credibility to the program, assuring buy-in from participants. Her unique experience working as an administrative assistant and as an executive has given her incredible insight that enables administrative professionals to shift their thinking and attitudes.
The Star Achievement Series® training program has a proven track record since 1990, with 16 updates since its inception, leading to its demand in Fortune 500 companies such as Procter & Gamble, Nationwide Insurance, Walt Disney World, Humana, and Cisco. 
It is the unique combination of four components that make the Star Achievement program powerful and life-changing.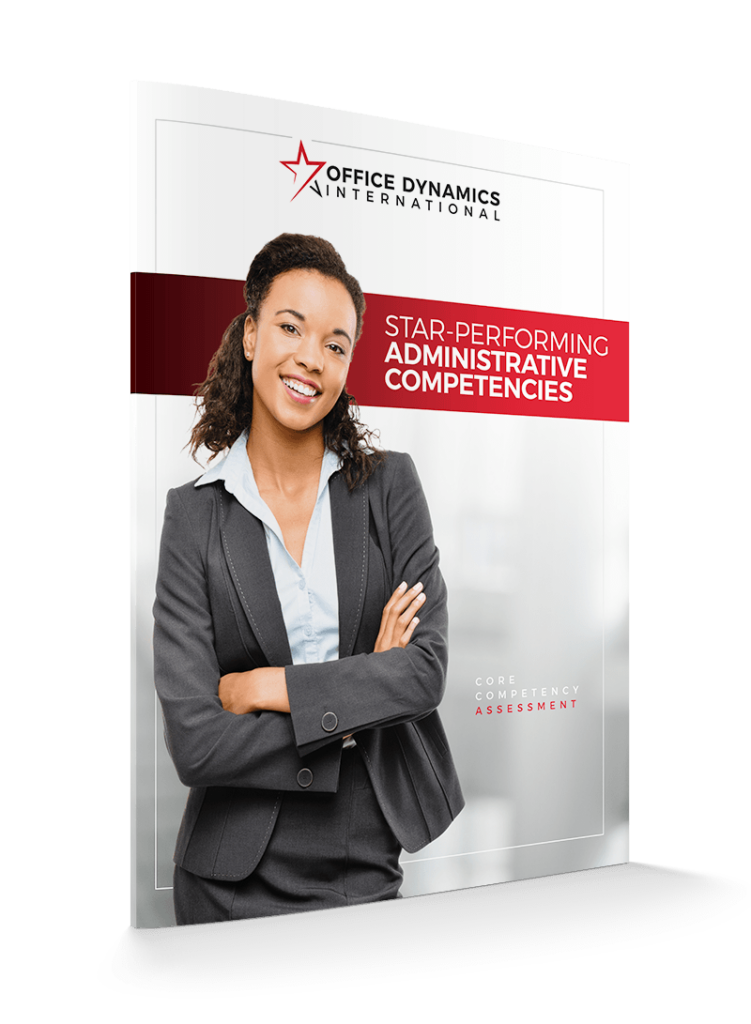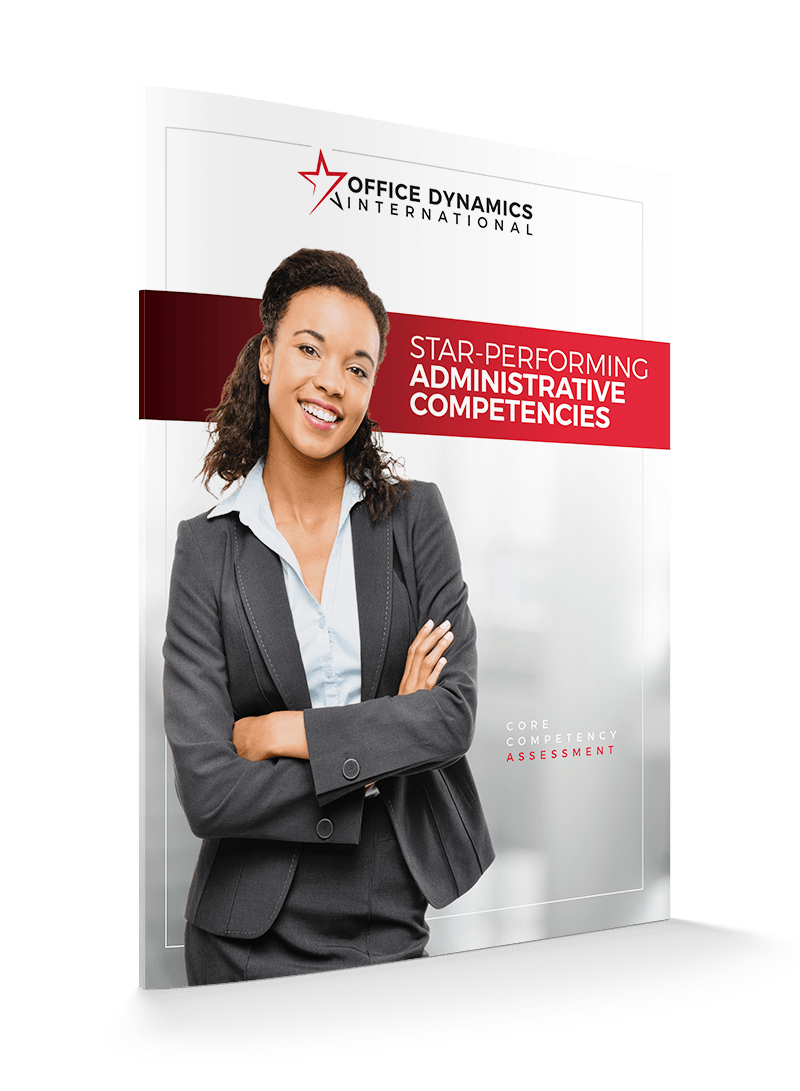 Our Star-Performing Administrative Competencies Assessment will help you identify and measure key behaviors, attitudes, attributes, and values to ensure you're a stand-out performer that gets noticed, advances, and experiences future success.
Participants walk away
from Star Achievement Series with:
Star Achievement as a Succession Planning Tool
Just as organizations have succession plans for upcoming managers who will someday fill the senior level positions, they should have a similar plan in place for senior level executive assistant positions. High-powered executives need talented, well-qualified, trained executive and administrative assistants. Star Achievement ensures your emerging administrative professionals will be ready to fill those openings and possess the advanced skills necessary to do the job well.
How Star Achievement Series Works
The Star Achievement Series® format is progressive in nature. Each Level builds upon the skills and concepts taught in the previous Level. Level I must be completed before advancing to Level II and so on. The modules build precepts and teach concepts that are strongly interwoven.
Star Achievement is a holistic, encompassing whole-person response to the "silo" of modern life. Star Achievement shows how to put the many confusing puzzle pieces together to achieve balance, success, great results, good attitude, leadership, and good ethics and values as participants learn how to make a choice to embrace the Star philosophy. 
Level I will provide a rich, holistic overview to build and shape a strong foundation. Concepts and precepts are introduced in layers, with strategic thinking philosophies overlaid onto tasks, attitudes, values, and work ethics. A heavy emphasis is placed on confidence building, growth, communication and conflict resolution, with specific tools and steps so that participants can successfully navigate through office politics, downturns, personal fears and avoidance of growth initiatives.
Module 1: Be A Star Achiever™ (Attitude)
More Info
Module 2: Star-Achieving Techniques™ (Skill)
More Info
Module 3: Building A Star Partnership™ (Teamwork)
More Info
Module 4: Reaching Stardom™ (Strategy)
More Info
Level II builds and advances maturing competencies with emphasis on self-management, goal attainment (delayed gratification and self-discipline) and executing a plan for the development of lifelong growth patterns. Additional skill sets are introduced, and a higher level of leadership is taught so that participants are taken higher, into what it really means to become someone's "right hand," a trusted ambassador, a stellar communicator, and a "Radar-like" administrative professional who anticipates, is proactive and always presents a professional image to his or her best advantage.
Module 1: Be A Shining Star™ (Attitude)
More Info
Module 2: Give A Stellar Performance™ (Skill)
More Info
Module 3: Stellar Collaborator™ (Teamwork)
More Info
Module 4: Future-Focused Star Performer™ (Strategy)
More Info
Level III prepares assistants for their future, whether they stay in the profession or move in another direction. A different approach is employed with Level III. This level expands on the critical thinking competencies covered in the previous Levels by providing an in-depth exploration of those concepts and introduces new business competencies. Level III graduates demonstrate their understanding of key concepts and their ability to implement and utilize them.
Participants must graduate from Levels I & II prior to attending Level III.
Module 1: Star-Achieving Attitude™ (Attitude)
More Info
Module 2: Be A Stellar Ambassador™ (Skill)
More Info
Module 3: Coaching A Star Team™ (Teamwork)
More Info
Module 4: Mastering A Stellar Career™ (Strategy)
More Info
BONUS: CBS (Certified Business Skills) Designation
After a participant completes Level III, they will have the opportunity to add a CBS Designation to their CEAP designation (CEAP-CBS) thus demonstrating they have developed key business skills. This designation represents the pinnacle of the Star's journey. When a participant receives this designation, they will find themselves amongst distinguished company.
The Star Achievement Difference
In 1990, when Founder and CEO of Office Dynamics, Joan Burge, developed the Star Achievement Series®, there were simply no other options available for companies who wanted to train and elevate their administrative team. Today, options may seem plentiful, but the Star Achievement Series® still stands as the only solution for serious businesses.
How is Star Achievement Series different?
The Star Philosophy is woven throughout each module. When participants understand and embrace the philosophy, they use it long after the training is over – benefiting themselves and your business.
With a 30+ proven track record that's been evaluated by thousands of assistants, training and development directors, human resource experts, managers, and high-level executives, the Star Achievement Series® has stood the test of time.
This is a competency-driven curriculum written from Joan's personal experiences and ongoing research.
Designed specifically for administrative staff and other support professionals:
The Star Achievement Series® audience has always been administrative professionals. That has allowed it to lead the profession through shifts and transformations because the target audience has never changed.
Well beyond traditional, "basic skills" training":
The goal of the Series is to prepare administrative and support staff for real-world, modern office challenges.
High-energy curriculum and interactive sessions:
The Star Achievement Series® focuses on innovative methods of teaching – including role-playing, presentations, exercises, timed activities, puzzle assembly, value auction, group discussions, and more. Attendees remain engaged and energized throughout the series.
Corporate training options
Is your company looking to train its administrative team?
Star Achievement Series is a great solution and has been taught in many fortune 500 companies.
Elect to bring Star Achievement Series® creator and master trainer, Joan Burge, Founder & CEO of Office Dynamics International, or one of our highly-qualified trainers to your office.
Elect to have Star Achievement Series® creator and master trainer, Joan Burge, Founder & CEO of Office Dynamics International, train your administrative staff virtually.
Get trained by Joan Burge, and obtain the knowledge, skills, and tools to conduct dynamic administrative training sessions for your organization. This can be done virtually or in-person.
Timeless, Proven, Strategic, Progressive, Modern, Thorough, Robust and Fun!
Fill out the form or Call 800-STAR-139 Now!
By filling out this form and clicking submit, I agree to receive emails from Office Dynamics International. You may unsubscribe at any time from the bottom of our emails. "Donna has gained very good self-awareness and fully understands how critical her role is in helping me manage my very limited time better. She has made a significant effort to proactively prioritize requests from all corners of the organization to "protect" my time, allowing me to be more productive."
"Shannon has always had a fantastic work ethic but now she is leaning in to better understand the whys behind decisions, showing an eagerness to take on stretch assignments, and proactively solving problems."
"Leah has increased her level of output when coordinating work for me. Always proactively planning for me, she took it to even greater levels thus educing my set up and pre-coordination time of events, while helping to problem solve any new work that arose."
"Lori is a strategic thinker and has continued to demonstrate growth in the areas of setting goals, cultivating her professional networks and developing a personal brand."
"We feel that Star Achievement has had a direct impact on staff retention and staff morale, which was the goal."
"As I have told Learning and Development, the Star program is the most important course that I have seen that has hit Rockwell Collins in my 14 years with the company. The value of the program to the administrative staff here cannot be put into words."
"I honestly believe the effects of this Series had a role in my getting into management. I didn't ask for it; they saw the possibility in me. I practice what I've learned at work."
"I have sat through many evening classes while going to college that lasted up to 3 ½ hours each night. But the 8 hours in this class did not make me feel tired, since the activities and feedback provided me with information to apply."
"What I've changed as a result of Star Achievement is my whole attitude and my belief in my abilities and potential. I realize that I am a professional; it is up to me to be the best I can be, and that I am a valuable asset to my team."
"With a new manager I find that I'm busier than ever before. I credit Star Achievement for putting myself out there and volunteering to take on functions that were somewhat out of my area of expertise, but I took the risk and dove in."
"I'm very excited and very thankful to have been part of the Star program. It really helped strengthen many of my weaknesses and enhanced my strengths – developed good assessment and strategy tools for setting goals and achieving them. I saw so much growth in everyone and me, too!"
"By striving to be a Star Performer on the job, I am more confident, more creative, and more efficient. This is one training course where you don't passively listen in a classroom, then go back to your desk and forget everything you learned. With all the group interaction, activities, and workbook exercises, each person is actively involved. I find myself practicing Star principles every day."
"Your program made a difference. I am a different person with sharper skills and the right attitude about getting to the next level."
"Thank you for bringing a quality training program to Humana. My performance at work has improved as a result, and I have been able to implement the ideas and techniques in my personal life as well."
"This Series has literally changed my life. It has reinforced many of my beliefs about my work and attitude and opened my eyes to so many other avenues for me to grow."
I know that by attending the Star Achievement program I have elevated my position as an administrative professional, and my self-confidence has increased quite a bit."