RAW. REAL. UNCUT. – Joan's Top 5 Secrets for Administrative assistants
Free Webinar for Executive and
Administrative Assistants

Founder & CEO of Office Dynamics International | Speaker | Author | Trainer | Coach
Joan Burge, the red lipstick-wearing Rock Star, and pioneer of administrative excellence will expose the game-changing truths and unwritten rules you need to know in her soon-to-be-released book. In this special, no-holds-barred webinar, Joan will reveal her Top 5 Secrets.
Why this book and why this unique approach?
Joan's book is 'pure' Joan Burge. Raw. Real. Uncut. In this webinar, Joan will share why she chose this approach to challenge administrative professionals' perspectives of themselves and teach them how to master their craft.
Top 5 Secrets
Joan's book is concisely packed with life lessons that will teach you how to triumph in today's business environment. During this webinar, Joan will share with you her Top 5 Secrets!
Get the Most Out of Joan's New Book
A book is a gateway to your future. The information contained in Joan's book is meant to challenge your thinking, push you beyond the status quo, and learn how to navigate differently and think contrarily.
Joan wants you to truly create life-long behavior change. Joan will share with you how to maximize the information in her book. Additionally, many administrative professionals have been creating or participating in internal company book clubs. Joan will share with you best practices for traveling through the book with your administrative peers.

Make sure you are using Chrome, Firefox, Safari, or Microsoft Edge.
You will experience issues with Internet Explorer.
By signing up for this webinar, you agree to emails from Office Dynamics International.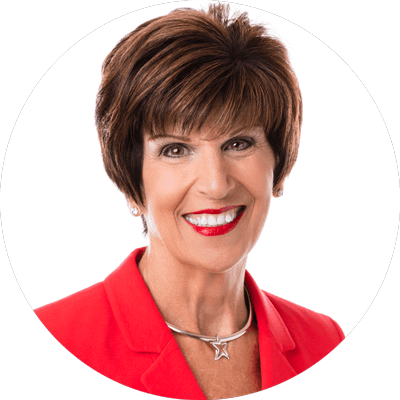 Joan Burge
Founder & CEO of Office Dynamics International | Speaker | Author | Trainer | Coach
Joan Burge is well-known as the groundbreaking pioneer of the administrative training industry. After working 20 years as an administrative assistant and C-Suite executive assistant, Joan identified a gap in the level of training and information being provided to administrative professionals.
In 1990, Joan created a business in an untapped niche, overcoming monumental obstacles involving corporations' and managers' attitudes, prejudices and stereotypes about executive assistants and administrative professionals. Joan dedicated herself to inspiring excellence and encouraging administrative professionals to reach for the stars! Her company, Office Dynamics International, is a global industry leader that offers a broad range of solutions and provides high-performance, sophisticated executive and administrative assistant training and coaching.