2021: The Year to Reset, Refocus, and Recenter
Free Webinar for Executive and
Administrative Assistants

Founder & CEO of Office Dynamics International | Speaker | Author | Trainer | Coach
Kick off a new year with learning to focus on you! In 2020, assistants were distracted with helping their companies, teams, and executives pivot just about everything. They were challenged like never before with managing home life, helping their kids with school, dealing with personal crises, and taking care of parents. Additionally, many assistants took on extra work. You have gone above and beyond.
Like all of us, you were distracted by external events and daily news reporting on COVID-19, protests, riots, and the election. You may have noticed the effect this took on you emotionally, mentally, and physically.
Now, in 2021, it is time to focus on YOU! Yes, this is the year of YOU!
In this 2021 kick-off free webinar, Joan will share with you:

Make sure you are using Chrome, Firefox, Safari, or Microsoft Edge.
You will experience issues with Internet Explorer.
By signing up for this webinar, you agree to emails from Office Dynamics International.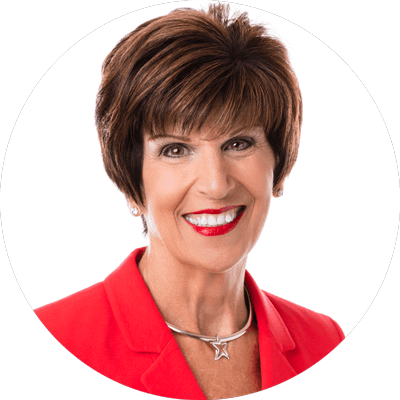 Joan Burge
Founder & CEO of Office Dynamics International | Speaker | Author | Trainer | Coach
Joan Burge is well-known as the groundbreaking pioneer of the administrative training industry. After working 20 years as an administrative assistant and C-Suite executive assistant, Joan identified a gap in the level of training and information being provided to administrative professionals.
In 1990, Joan created a business in an untapped niche, overcoming monumental obstacles involving corporations' and managers' attitudes, prejudices and stereotypes about executive assistants and administrative professionals. Joan dedicated herself to inspiring excellence and encouraging administrative professionals to reach for the stars! Her company, Office Dynamics International, is a global industry leader that offers a broad range of solutions and provides high-performance, sophisticated executive and administrative assistant training and coaching.