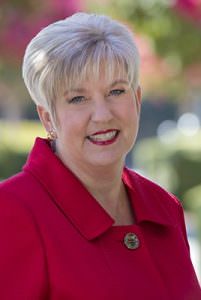 Debbie Gross – Chief Executive Assistant – Cisco Systems
Office Dynamics Star Achievement Series® Certified Trainer
Debbie Gross, CEA, has over 20 years of experience in the administrative field. She joined Cisco Systems in March, 1991 as the executive assistant to John Chambers, then Senior Vice President of Worldwide Operations. As the company has grown from $1.2 billion in annual revenues to $46 billion, her responsibilities have grown together with Chambers'. In 1995, when Chambers became President and CEO, Debbie Gross assumed the lead role leading Cisco's broad 1000+-person administrative team.
She is considered a leader in the promotion of Cisco administrative programs that include the creation of the Administrators Leadership Council (ALC) which focuses on initiatives for the Cisco global administrative community. This includes Rewards and Recognition, Career Development, Mentorship, and process and policy improvements.  She is a member of the UCSC Extended Campus Board for Curriculum Development, and is a Guest Lecturer for the Administrative Professionals programs there.
Debbie Gross is a Certified Trainer for Level I and Level II Star Achievement Series® administrative program developed by Joan Burge of Office Dynamics. She has inspired hundreds of Cisco administrators to reach for the stars! Debbie has also presented numerous times at the Office Dynamics Annual Conference for Administrative Excellence and has conducted onsite workshops for Office Dynamics clients.
She is one of the original founders of the SVCA (Silicon Valley Catalysts Association) which is a 30 member organization of Executive Assistants who support CEO's in the Silicon Valley.
She was born and raised in Jackson, Miss. She loves golfing, mountain biking and karaoke singing on the weekends.
---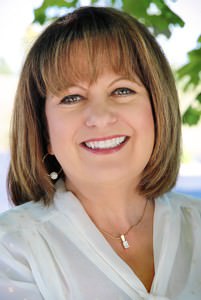 Kathy Tosoian (pronounced two–soy'-yen) Professional Speaker and Corporate Trainer
Kathy is a Star Achievement Series® Certified Trainer and has been with Office Dynamics International since 1997. Kathy is also certified in more than 20 customized workshops written by Joan Burge, founder and CEO, Office Dynamics International and is certified to teach Office Dynamics' World Class Assistant™ high end certificate program for administrative and executive assistants. She is one of Office Dynamics International top speakers and repeatedly receives top-ratings from our clients.
Kathy combines her love for people and her passion for excellence to help professional men and women develop their confidence, people skills, and communication abilities. As a motivational speaker, she inspires, motivates, entertains, and educates her audience. Kathy knows how to create a learning environment with her insight, compassion, and enthusiasm. Her clients encompass a variety of organizations in the automotive, service, sales, business and educational communities.
Before joining Office Dynamics International, Kathy was a Certified Instructor of the Dale Carnegie Course, joining the Ralph Nichols Corporation in 1993. She has conducted workshops for Ford Motor Company, Kraft Foods, Rotary Clubs, Detroit Public Schools, Detroit Energy, McDonald's, L'Oreal R&D, and the Caribbean Business Forum. Kathy is a featured speaker at the Office Dynamics Annual Forum for Administrative Excellence.
Kathy's topics include customer service, communications, networking, business etiquette, presentation skills, time management, attitude, goal setting, relationship building, and more.
Kathy earned a Bachelor of Arts Degree in Education from Michigan State University and a Master's Degree in Counseling from Oakland University. Kathy resides in Michigan.
"Kathy Tosoian held session 1 of the World Class Assistant training at Stryker Instruments in Kalamazoo, MI. It was great training  and I have heard nothing but praise about it. EVERYONE thought it was valuable, pertinent, and well worth their time.  I was so pleased with the level of engagement Kathy had with our group.  She was an excellent instructor and so personable! We felt like we had known her a long time.  She was awesome and can't wait for the second session."
---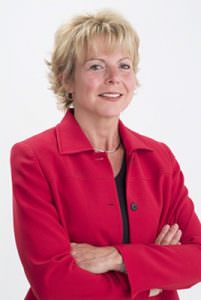 Sue Robach – Professional Speaker and Corporate Trainer
Sue Robach is a management trainer and consultant with expertise in the areas of leadership, human relations, organizational and interpersonal communication, decision-making, problem solving, team building, sales training, and continuous improvement. Sue was previously a corporate trainer and communications manager for a global automotive manufacturer and former Director of Communications for the Michigan Association of Certified Public Accountants.
Sue is also an accomplished executive coach and provides 360-degree assessments, training/performance needs analysis, personal development assessments, behavioral-based interviewing, and employment law overviews/refreshers. She provides customized learning solutions for teams working with real-world situations in leadership, problem solving, teamwork, customer service and process improvement. Sue possesses a Masters Degree in Leadership from Madonna University, Livonia, Michigan.
---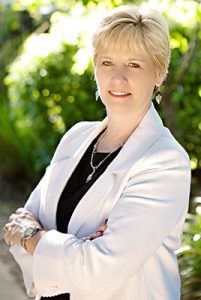 Lisa Olsen – Professional Speaker and Corporate Trainer
Lisa advocates continuous learning and encourages administrative professionals to expand their potential, take initiative and practice being "relationship engineers." She has a passion for bringing out the best in others. Lisa has been associated with the Office Dynamics team for over ten years where she is a certified trainer and speaker. She is the Co-Founder of a part-time training and speaking business, Admin to Admin which allows her to share her passion for continuous personal and professional development.
Her successful career as a senior executive assistant spans over 20 years. Currently, she is the Executive Coordinator for the Sacramento Region at Dignity Health and supports the Senior Vice President of Operations, the Regional Community Board and leads the administrative team.
She also taught at the junior college level for 5 years in the Administrative Certificate Program. She served as a member of the Advisory Council for the Administrative Professionals Conference (APC) and has enjoyed sharing her presentations at the IAAP International Conference, Executive Secretary Live Conference, many business Womens' Conferences, and the Office Dynamics International Conference. Lisa also enjoys her involvement with the Especially for Youth program sponsored by Brigham Young University where she has been a faculty member for 10 years.
She enjoys a great book, piecing a quilt, watching a movie that requires mountains of Kleenex, spending time with her family and working on her next book. Her bucket list is full of exciting things she hopes to do to strengthen her mind, body and soul.
"Lisa was amazing in many ways.  Her speech was energized, informative and she left us with a great motivating message that we can use in our life and on the job. She was also a pleasure to work with pre-meeting.  She took our suggested topic of "What is your story" made it her own and ran with it!  Loved everything about working with Lisa. The experience could not have been better." — Andrea
---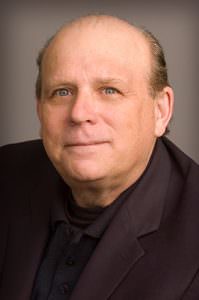 Steve Barnaby – Professional Speaker & Corporate Trainer
Steve Barnaby is a corporate and government mediation specialist who has concentrated on building an international facilitation, mediation and negotiation practice. He collaborates with business, government, health care institutions and universities in designing, managing and implementing programs that enable clients to integrate and activate financial imperatives with institutional missions.His practice has taken him to Cambodia, China, Northern Ireland, Sweden the Netherlands, the Republic of Ireland, Vietnam and locations throughout the United States.
A business management and leadership practitioner, Steve brings a valuable mix of leadership experience and training expertise to his clients, working with them in implementing business, strategic and marketing plans through full staff involvement, using the open book management systems.He concentrates on building profitable business units through creation of innovation teams focused on coordinating the "mission with the money."
Among his accomplishments is launching a major conflict resolution program in Northern Ireland between political factions under the auspices of the European Union. He also works with TNO Arbeid, a major European research organization, in developing and delivering training to facilitators in cultural and social integration programs.
He has utilized his knowledge as a successful business entrepreneur in serving as board chair of Botsford Hospital.  During his tenure he has collaborated with the hospital's CEO in actively integrating the board into the strategic planning process and educating its members as well as the hospital's administrative leadership team in the best practices of health care governance.
For nearly a decade Steve worked with the Children's Hospital of Philadelphia (CHOP) in improving its employee patient and family service model.
A graduate of Wayne State University in Detroit, Michigan, he lives in Plymouth, Michigan with his wife Susan.  They have two children, a son, Ian, who is a student at Western Michigan University and Erin, the mother of two beautiful daughters. When not working, Barnaby is an avid bicyclist and ardent ice hockey fan.