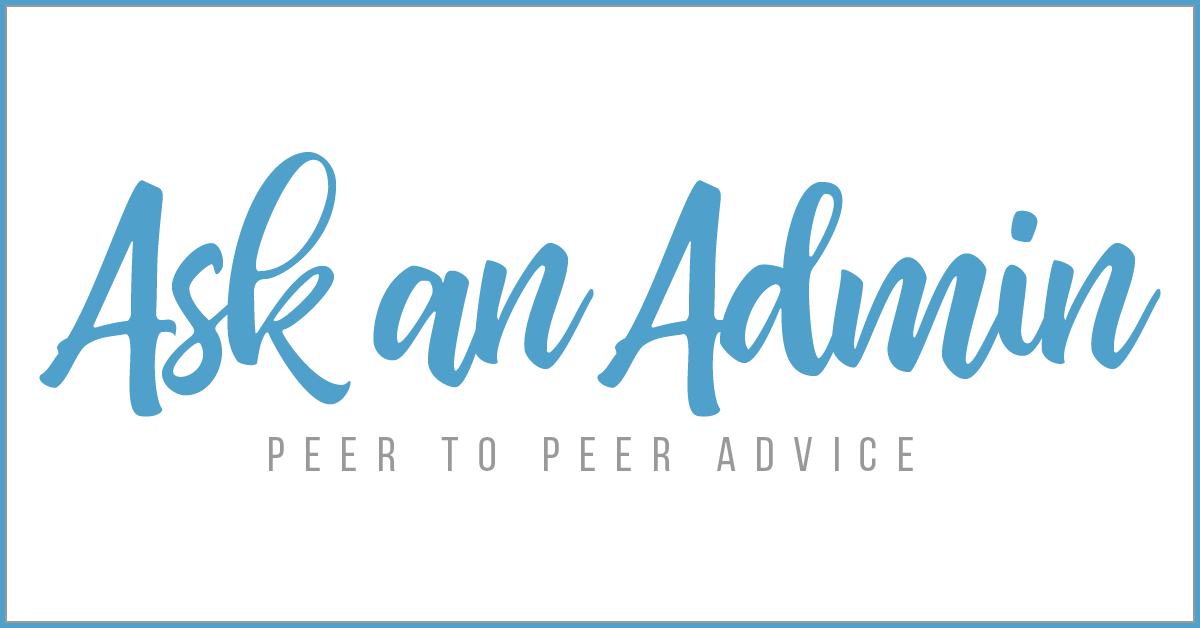 "This is great!  Thank you for this.  A resource needs a resource." – Robin J.
We believe that there are many different ways to approach problems, difficult tasks, and situations, so we came up with Ask an Admin. We thought this would be a great way to provide YOU a place to share your input as well as receive input from others.
Ask an Admin will be a weekly post on our blog that presents a question that you or a fellow administrative professional submitted to us. We will choose one question per week and post it on our blog.
To view examples of previous questions asked, please visit:
Ideas for Personal Goals – Ask an Admin
How to Stay Organized with Leadership Team Meetings – Ask an Admin
If you have a question that you would like to submit, please send it to officedynamics.aaa@gmail.com and include the name you would like us to use.
If you want to subscribe to our blog so you don't miss any posts, please visit https://officedynamics.com/blog/ and subscribe in the right-hand column.
Help other administrative professionals and share this page using the buttons below!