Assistants as the Center of Influence™
Free Webinar for Executive and
Administrative Assistants

Founder & CEO of Office Dynamics International | Speaker | Author | Trainer | Coach
Has your position become more vital in day to day operations, or has your Executive become more independent in managing their day?
Due to recent world events, the Administrative Professionals industry is facing a critical turning point. It's now more important than ever to establish your role as one that does more than assist.
Administrative Professionals possess the ability to be the Center of Influence when it comes to organization, planning, and people skills. When your Executive is focused on the bottom-line, having a strategic partnership with you is tremendously beneficial.
You have the potential to direct large groups of people, facilitate short-term and long-term projects, and perhaps most importantly, help your business achieve goals.
Is your Executive leveraging your role to provide you with this ability?
Do you know what it takes to become an information flow manager (more on this below)?
How often does your Executive debrief you on meetings after they have been held?
Is your Executive good at keeping you "in the loop" as to what is on the horizon?
Communication issues with Executives is a common challenge many Assistants face. It's also one that can be resolved by understanding each other's work habits and communication styles.
Once that has been established, a partnership can be formed. By working together you will develop a deeper level of understanding and appreciation for each other's work values, assets, and communication preferences. This strategic partnership leads to an information flow. Assistants who have reached this place with their Executive often receive much job satisfaction as they are more fulfilled in their roles.
If you're wondering how to achieve this pinnacle, join us for our Center of Influence webinar. 
In this impactful webinar, Joan will discuss:

Make sure you are using Chrome, Firefox, Safari, or Microsoft Edge.
You will experience issues with Internet Explorer.
By signing up for this webinar, you agree to emails from Office Dynamics International.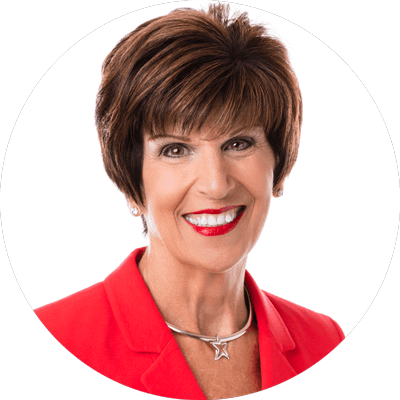 Joan Burge
Founder & CEO of Office Dynamics International | Speaker | Author | Trainer | Coach
Joan Burge is well-known as the groundbreaking pioneer of the administrative training industry. After working 20 years as an administrative assistant and C-Suite executive assistant, Joan identified a gap in the level of training and information being provided to administrative professionals.
In 1990, Joan created a business in an untapped niche, overcoming monumental obstacles involving corporations' and managers' attitudes, prejudices and stereotypes about executive assistants and administrative professionals. Joan dedicated herself to inspiring excellence and encouraging administrative professionals to reach for the stars! Her company, Office Dynamics International, is a global industry leader that offers a broad range of solutions and provides high-performance, sophisticated executive and administrative assistant training and coaching.