Build an Illustrious Career
FREE
TRAILBLAZING
WEBINAR FOR
EXECUTIVE & ADMINISTRATIVE ASSISTANTS
What are your plans for 2023 when it comes to your work and your career? Is 2023 going to be a repeat of 2022. . . the same old routine, the same duties, the same tasks? Or do you want to mix things up in 2023?
Every level within the administrative profession gets stuck in the tactical work and tactical thinking. That is not bad as that is what you need to do almost every day to get the work done and meet deadlines. But rarely do assistants MAKE time to strategically set a path for a fulfilling, fun, and rewarding career! Rarely do assistants DREAM IN COLOR about their careers! Rarely do they think how they would FEEL if they could just get out of the weeds!
Your future starts today. Decide what you would like to happen with your career next year.
You can make your future full and rich by interacting with interesting people, visiting new places, and opening your eyes at work every day.
You can make your career fun, exciting and less stressful if you decide that is what you want. Plant the seed in your mind. Your subconscious will work to find the answers and guide you in that direction.
Be a visionary. You will not have all the details at first. It is like sketching the picture without filling in the details of the picture. Don't be concerned with whether it is practical or realistic. See the possibilities of what could be.
Joan Burge will invigorate you to look at 2023 with a new lens filled with possibilities. She will show you ways to get out of the day-to-day drudgery and encourage you to dream big.
Make 2023 the Year of Action! The Year of Growth!
this webinar is sponsored by


Gift Now, Pay on Redemption
With Uber for Business, share the joy for less. When you create Uber gift vouchers on the free Uber for Business dashboard, you can set a spend value and expiration date for rides, meals, or both. Only pay on rides and meals actually ordered, so you can reinvest any remaining budget.
Vouchers take minutes to create and send, are available across multiple regions, and give credits for the apps your recipients likely already know and use.
Important: By signing up for this webinar, you agree to emails from Office Dynamics International. You will not be contacted by Uber for Business unless you provide your information to them directly. We will not share your information. Please check your inbox for your webinar confirmation email from [email protected]​​​​​​​. If you do not see an email within 10 minutes, please check your spam folder or get with your IT person as your company may be blocking our emails. Make sure you are using Chrome, Firefox, Safari, or Microsoft Edge.
You will experience issues with Internet Explorer.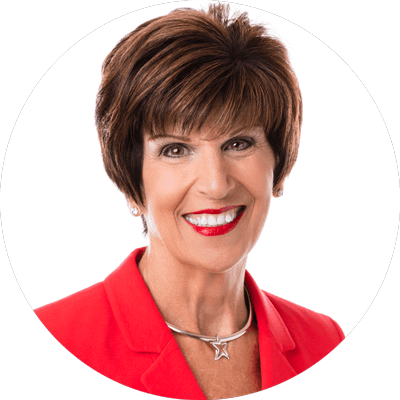 Joan Burge
Founder & CEO of Office Dynamics International | Speaker | Author | Trainer | Coach
Joan Burge is well-known as the groundbreaking pioneer of the administrative training industry. After working 20 years as an administrative assistant and C-Suite executive assistant, Joan identified a gap in the level of training and information being provided to administrative professionals.
In 1990, Joan created a business in an untapped niche, overcoming monumental obstacles involving corporations' and managers' attitudes, prejudices and stereotypes about executive assistants and administrative professionals. Joan dedicated herself to inspiring excellence and encouraging administrative professionals to reach for the stars! Her company, Office Dynamics International, is a global industry leader that offers a broad range of solutions and provides high-performance, sophisticated executive and administrative assistant training and coaching.
If you have colleagues who would benefit from our free webinars, please share this page with them.