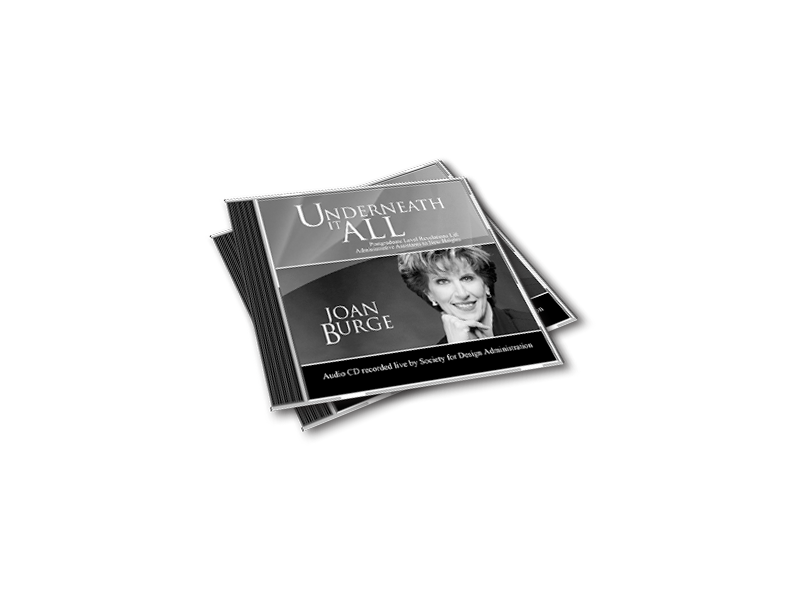 Product Description
Joan Burge gets to the core of what's 'Underneath It All' when it comes to living a life of significance as an administrative professional and individual.  In a chaotic world where everything seems urgent and important, Joan has learned through the difficult journey of helping her husband battle pancreatic cancer, what matters most.  She intimately shares with administrative professionals the bottom line to achieving success and maintaining your edge in a worthwhile career.
Within this program you will learn to:
•     Identify and evaluate roadblocks to attaining job satisfaction
•     Navigate your career
•     Wield influence because people believe in you
•     Sharpen your tools to achieving goals
•     Embrace and live the STAR™ philosophy
•     Create synergy with your executive
And so much more!