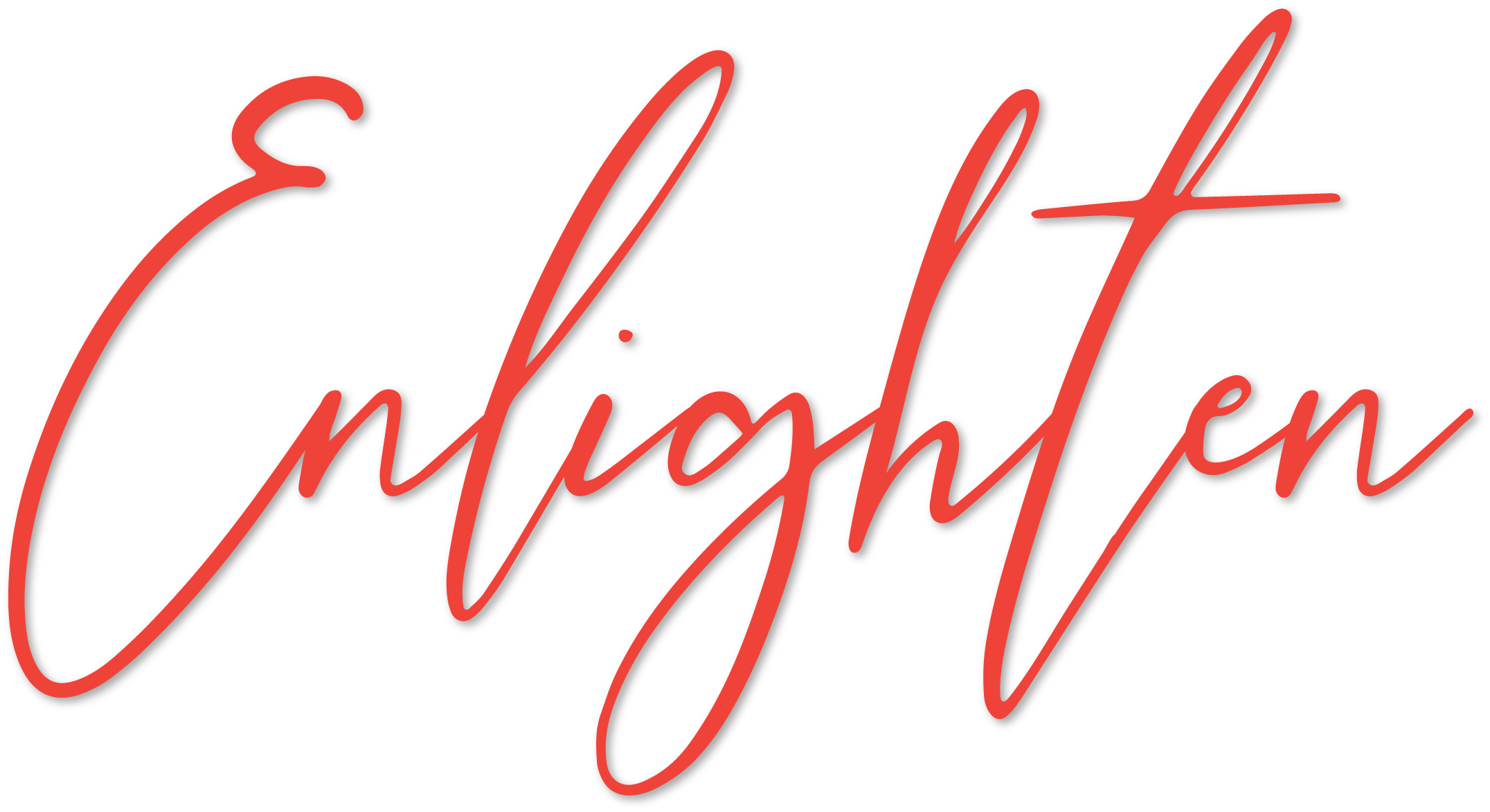 A Unique Virtual Event for the Savvy Administrative Professional
An Office Dynamics International Production
Every year we start off inspired and driven, but after several months we can find ourselves feeling unmotivated and desperate for a spark. Enlighten was born from the need for a mid-year reignition. The brainchild of administrative training legend Joan Burge, Founder and CEO of Office Dynamics, this multi-track, live, virtual training event will shine a light on the skills and training you need to help you finish the year strong. She's put her decades of experience, industry insight, and professional connections to good use to bring you what will become the must-attend virtual event of the year. Don't miss your chance to attend the inaugural event! Only Enlighten combines tech skills with the must-have power skills  – what we used to call "soft skills" – that you need to survive AND THRIVE in today's challenging work environment.
Enlighten provides a two-track approach that allows you to follow one track for an in-depth, wide-ranging view of a specific set of skills OR mix and match sessions from each track. Either way, you'll get to enjoy the recordings from BOTH tracks so that you WON'T MISS A THING!
Our virtual format lets you develop and sharpen your skills from the comfort of your office or home while still providing powerful networking opportunities. It's the best of both worlds.
We look forward to welcoming you to Enlighten 2023! Please check back for updates.
Chances are, you've been to a lot of administrative training events – some good, some not so good.  We have, too.  That's why we've designed Enlighten specifically for YOU, the incredibly talented, hard-working, underappreciated administrative professional.
We know you need to keep up with the latest developments in our industry, but you don't have unlimited hours to search for insights, education, and training that's delivered by experts you trust.
Search no further. Enlighten gives you exactly what you've been looking for.
Here are six reasons why Enlighten is worth your time and money:
THE EVENT THAT KEEPS
ON GIVING
Please check back for our 2023 Presenters
Our Enlighten presenters come from a diverse array of backgrounds, giving you a unique perspective on the state of the administrative industry today. But they all have something in common: each and every one of them was hand-selected by Joan Burge herself. It's all part of Joan's commitment to bring you the finest training experience you'll find ANYWHERE.
These thought leaders have unparalleled presentation skills. You'll not only be learning from the best of the best, but you'll also experience a truly entertaining and engaging education. No boring lecturers droning on at Enlighten!
Meet your Enlighten 2022 experts:
Enlighten is a two-day event that kicks each day off with keynotes from two of our industry's true superstars. Thursday features Office Dynamics Founder and CEO Joan Burge, and on Friday, you'll hear an inspiring presentation from Office Dynamics' Elite Trainer Julie Reed!  
After the keynotes, you'll dive right into Enlighten's agenda, which follows two powerful tracks:
Pick one track for the entire event or mix and match sessions from both tracks. Both will be invaluable to your company and your career. But remember, with Enlighten, you get to experience it all regardless of which session you attend live! You'll get access to the recordings of the entire event for 30 days.
Click on the session titles or presenters' names to learn more. Session times are in Pacific Time.
Please check back for our 2023 Agenda
*We have left the 2022 agenda up for an example of how the agenda flows.
| TIME (PT) | SESSION | TYPE | PRESENTER |
| --- | --- | --- | --- |
| | Explore Hopin, Set Your Schedule, Network | | |
| | | | |
| | | | |
| | | | |
| | | | |
| | | | |
| | | | |
| | | | |
| | | | |
| | Wrap-up & Prize Presentation | | |
| | | | |
| | Video Networking (Networking is open the entire time) | | |
| TIME (PT) | SESSION | TYPE | PRESENTER |
| --- | --- | --- | --- |
| | | | |
| | | | |
| | | | |
| | | | |
| | | | |
| | | | |
| | | | |
| | | | |
| | | | |
| | Wrap-up & Prize Presentation | | |
| | | | |
| | | | |
An Invaluable Networking Opportunity
Enlighten features state-of-the-art virtual event technology that's not only incredibly easy to use but facilitates one-on-one communication with other attendees via live video. In fact, you may end up having a conversation with Joan Burge herself!
Enlighten is powered by Hopin. The Hopin platform provides an incredible attendee experience that includes powerful engagement tools, video networking sessions, and mobile app for ease of access.
Far beyond the basic chat you've experienced with other virtual events, Enlighten provides a truly interactive experience. To make networking even more valuable for you, we'll be randomly awarding door prizes throughout the event to those who participate!
But you know who won't be joining? Vendors. Enlighten accepts no advertising or sponsorship whatsoever. Our only goal is fulfilling your training and development needs as an administrative professional.
Joan Burge & Office dynamics
Known as the pioneer of the administrative training industry, Joan Burge is an accomplished author, professional speaker, consultant, and experienced corporate trainer. Identifying an untapped niche, she founded Las Vegas-based Office Dynamics International (ODI) in 1990, inspiring excellence in the administrative profession. Since then, ODI has grown into a global industry leader, offering a broad range of training and coaching solutions for administrative assistants and their executives. Joan's never-ending quest to provide top-notch educational programs earned the respect of premier clients like Walt Disney World, Procter & Gamble, Cisco, Humana, Huntington Bank, and Nationwide.
Burge is the creator and host of the Annual Conference for Administrative Excellence™ (started in 1993). She developed certification courses such as World Class Assistant™ and the Star Achievement Series®, conducted more than 100 customized workshops and seminars, and produced 350+ educational videos for administrative and executive assistants across the country. 
Burge's five books, including the Amazon bestseller "Who Took My Pen…Again? Secrets from Dynamic Executive Assistants" and her other popular works of reference continue to be favorites among administrative professionals worldwide.
Burge is a member of the American Society for Training & Development and The Society for Human Resource Management.
SAVE WITH ULTRA-LIGHT PRICING
We're offering two different pass options that allow attendees to customize their Enlighten event. If you're interested in intensifying your experience to get as much out of it as possible, consider upgrading your single pass to an Enhancer Plus Pass. This takes the event to a whole new level and enriches an already profound and powerful experience. Here's what is included with each pass option:
View Sessions in Real-Time

Live Q&A with Select Presenters

Live Video and Chat Networking

Digital Workbook/Handouts

30-Day Access to Recordings

Certificate of Attendance

Entry Into Grand Prize Drawing
ENHANCER PLUS
ONE PASS | TWO ENHANCERS
View Sessions in Real-Time

Live Q&A with Select Presenters

Live Video and Chat Networking

Digital Workbook/Handouts

30-Day Access to Recordings

Certificate of Attendance

Entry Into Grand Prize Drawing
By now, many of you have attended virtual events and should know the drill. However, not all virtual events are run the same so we wanted to break it down for you.