An annual tradition at Office Dynamics is for Joan Burge, founder & CEO,  to host a free webinar to bring the year of learning to a close by "wrapping up" the best tips, strategies, and advice that was covered with assistants worldwide throughout 2022. There were so many great lessons shared over the past 12 months that it is worth making time to:
This year's It's a Wrap webinar promises to be filled with fun and giveaways. Joan is feeling extra blessed and generous this year and wants to spread the blessings with admins. We will draw names for the prizes throughout the webinar and we will giveaway one big gift at the end of the webinar.
So grab a cup of hot chocolate, wear your favorite holiday sweater (even though we can't see you), and be ready to learn and have fun!
this webinar is sponsored by


Gift Now, Pay on Redemption
With Uber for Business, share the joy for less. When you create Uber gift vouchers on the free Uber for Business dashboard, you can set a spend value and expiration date for rides, meals, or both. Only pay on rides and meals actually ordered, so you can reinvest any remaining budget.
Vouchers take minutes to create and send, are available across multiple regions, and give credits for the apps your recipients likely already know and use.
Important: By signing up for this webinar, you agree to emails from Office Dynamics International. You will not be contacted by Uber for Business unless you provide your information to them directly. We will not share your information. Please check your inbox for your webinar confirmation email from [email protected]​​​​​​​. If you do not see an email within 10 minutes, please check your spam folder or get with your IT person as your company may be blocking our emails.
Make sure you are using Chrome, Firefox, Safari, or Microsoft Edge.
You will experience issues with Internet Explorer.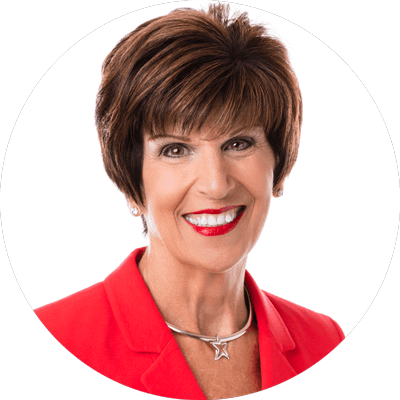 Joan Burge
Founder & CEO of Office Dynamics International | Speaker | Author | Trainer | Coach
Joan Burge is well-known as the groundbreaking pioneer of the administrative training industry. After working 20 years as an administrative assistant and C-Suite executive assistant, Joan identified a gap in the level of training and information being provided to administrative professionals.
In 1990, Joan created a business in an untapped niche, overcoming monumental obstacles involving corporations' and managers' attitudes, prejudices and stereotypes about executive assistants and administrative professionals. Joan dedicated herself to inspiring excellence and encouraging administrative professionals to reach for the stars! Her company, Office Dynamics International, is a global industry leader that offers a broad range of solutions and provides high-performance, sophisticated executive and administrative assistant training and coaching.
If you have colleagues who would benefit from our free webinars, please share this page with them.