Mastering Your Executive's Calendar eBook
The Ins And Outs Of Getting It Right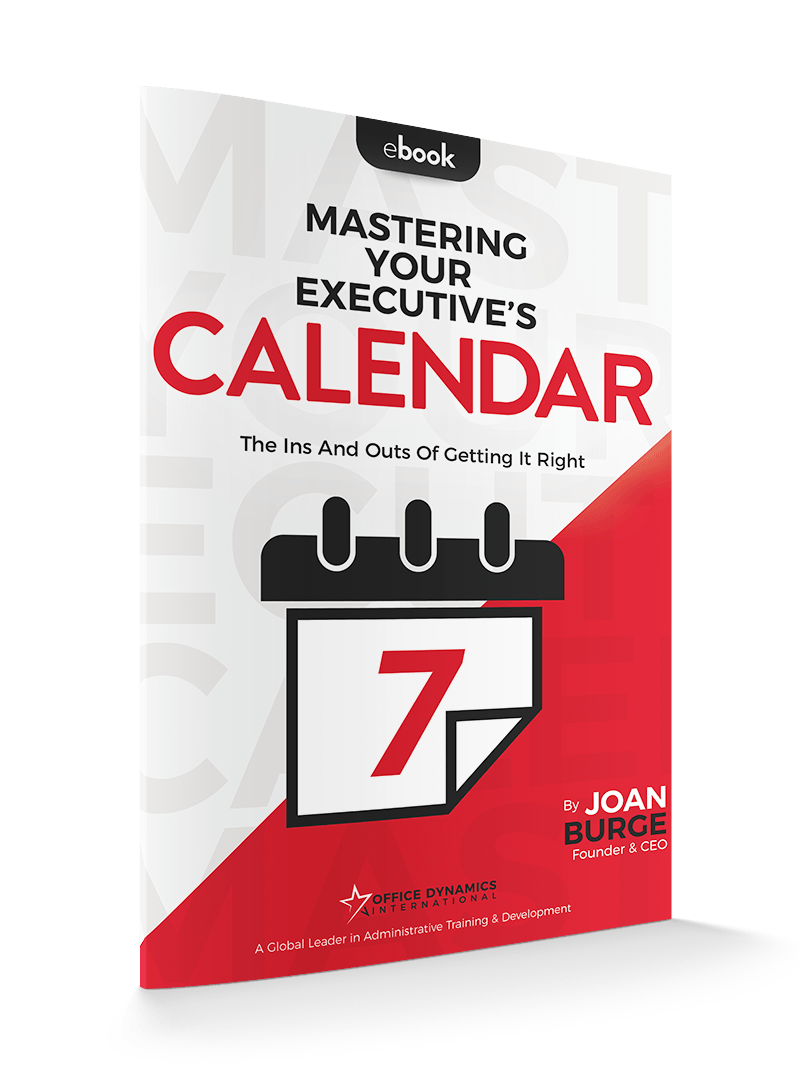 Executives across the globe consistently identify ineffective calendar management as their number one pain point. Assistants too tell me they're fed up and frustrated and just don't know how to make things run more smoothly. Why is everyone so unsatisfied? Because calendar management is not only an incredibly nuanced and difficult task to get right, it's also a huge part of a successful working relationship between leaders and assistants.
Successfully managing a calendar is so much more than just throwing appointments into a software program. In-the-know assistants understand that calendar management also means considering the needs of your leader, balancing a variety of priorities, and juggling your own workday with that of your executive. It's a monumental undertaking! But failure is, of course, never an option. There's no need to struggle anymore. In this eBook, Joan will teach you how to focus on what's really important.
Isn't there an app for that?
Calendar considerations
Talk it out
Be the gatekeeper
Be proactive
Don't forget to debrief
Use your tools
At a glance
Bringing it all together
What factors to consider before you ever schedule an appointment
How to tackle calendar management by employing a holistic approach
How powerful good communication really is
How to protect your leader
Why it's important to get all the facts
How to implement healthy habits that will make you better
How to approach every phase of a meeting
This powerful tool will help you master the monumental task of stellar calendar management.