Creating and Promoting Your Brand eBook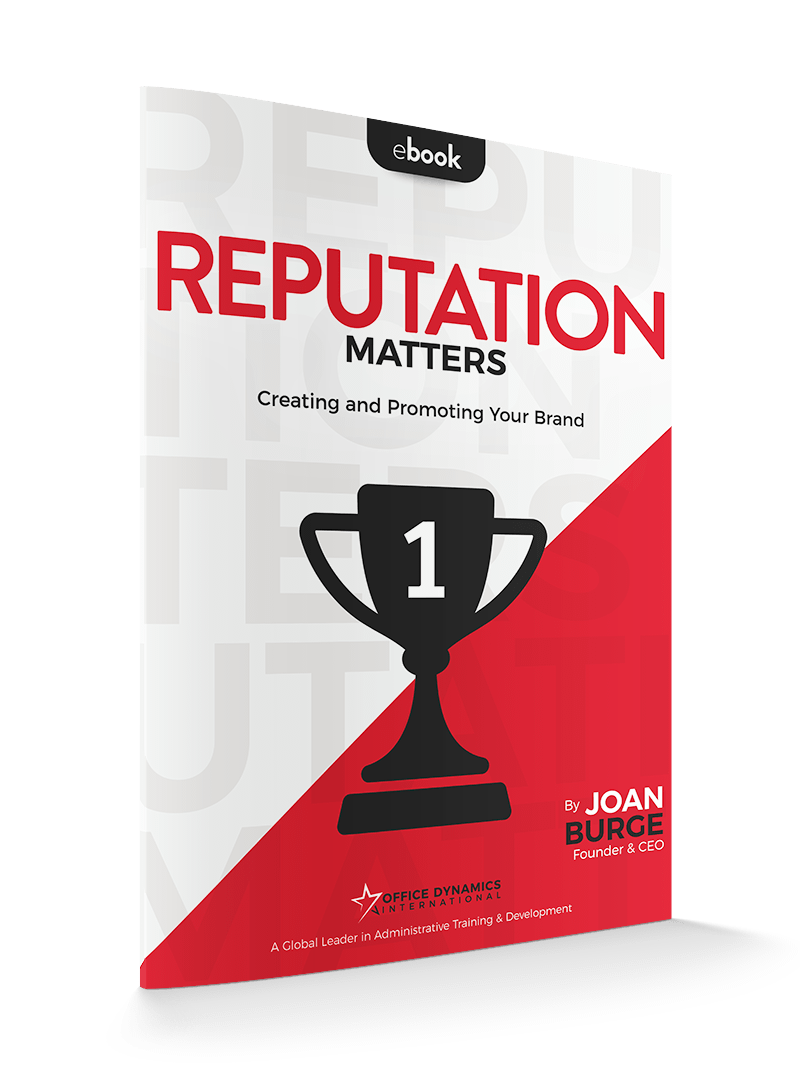 Professional image and personal brand are industry buzz words that have begun to pop up more and more as employees become aware of their incredible impact. Stellar executive assistants should understand that developing their personal brand is now a required part of the job. It simply can't be overlooked or dismissed. Too often, we forget that people are always watching and listening to us. Every move we make, action we take, and word we say is observed. These observations allow others to make assessments on our abilities, goals, and professionalism. It can be easier than you'd think to accidentally send the wrong message.
In this powerful eBook, Reputation Matters: Creating and Promoting Your Brand, Joan teaches you the right way to ensure you're always furthering your personal brand. We look at everything from the outside image and actions to our internal attitudes. Personal brand is more than your look. A truly complete brand encompasses your complete professional image including what you wear, how you speak, how you act, and how you treat others. Focusing on every single aspect of your personal brand, Joan helps you navigate the image development process so you deliver a complete package.
What is Your Brand?
Putting Business Back in Business Casual
Creating Your Wardrobe
Self-Care
After Hours Events
Let's Hear it for the Boys!
Follow Workplace Policies
Respect Your Workspace
Have a Good Attitude
Look Them in the Eyes
Be a Thoughtful Team Member
Communication
Without Words
What brand means
How to dress the part
How to develop a wardrobe that will serve you well
What to invest in and what to avoid
How to consistently send the right message
How much the little things matter
A smile goes a long way
How to best represent your image
How to effectively communicate