Standing Out from the Crowd:
Secure Your Future
FREE
TRAILBLAZING
WEBINAR FOR
EXECUTIVE & ADMINISTRATIVE ASSISTANTS
Learn the answers to these questions and more from administrative visionary and expert, Joan Burge. Because our workplaces have changed dramatically and "workplace" is identified as working from anywhere, anytime, the ability to be seen and stand out is more challenging. Even if you go to the office every day, the powers to be may not work in the office every day.
One big gap that employees are not realizing is how a more "sheltered" work-life today impacts their future. Since you don't know what tomorrow, the next year, or the next three years will bring, you have to pay attention to what you are doing in the present. You have to pack your parachute now and continue to let your talents shine.
As an Admin+ Professional, the ability to move swiftly between key leadership roles — of a mentor, advisor, supporter, and coach — contributes significantly to your influence. While you may feel more comfortable in one role, each has its place and knowing how and when to step into each role can help you more effectively serve the needs of others.
In this one-hour webinar, you will learn to:
this webinar is sponsored by

Start your free trial and take advantage of Emmre's special offer on your subscription
– only available by signing up at emmre.com/joanburge.
Can't make the date? We have you covered. Register now and receive a replay link.
Important: Important: By signing up for this webinar, you agree to emails from Office Dynamics International. You will not be contacted by Emmre unless you provide your information to them directly. We will not share your information. Please check your inbox for your webinar confirmation email from [email protected]​​​​​​​. If you do not see an email within 10 minutes, please check your spam folder or get with your IT person as your company may be blocking our emails. 
Make sure you are using Chrome, Firefox, Safari, or Microsoft Edge.
You will experience issues with Internet Explorer.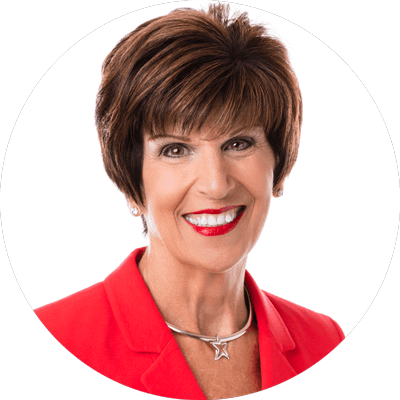 Joan Burge
Founder & CEO of Office Dynamics International | Speaker | Author | Trainer | Coach
Joan Burge is well-known as the groundbreaking pioneer of the administrative training industry. After working 20 years as an administrative assistant and C-Suite executive assistant, Joan identified a gap in the level of training and information being provided to administrative professionals.
In 1990, Joan created a business in an untapped niche, overcoming monumental obstacles involving corporations' and managers' attitudes, prejudices and stereotypes about executive assistants and administrative professionals. Joan dedicated herself to inspiring excellence and encouraging administrative professionals to reach for the stars! Her company, Office Dynamics International, is a global industry leader that offers a broad range of solutions and provides high-performance, sophisticated executive and administrative assistant training and coaching.
If you have colleagues who would benefit from our free webinars, please share this page with them.