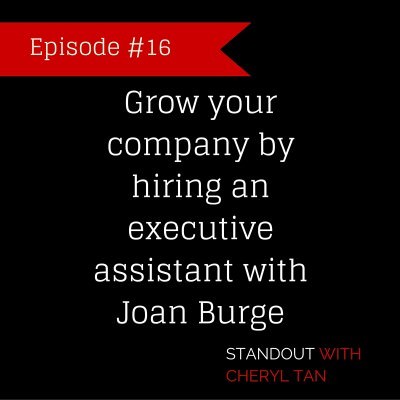 This guest post was originally published at CherylTanMedia.com and is shared here with permission.
Today, we're talking about getting help. And how, if you have the right help, you can see incredible growth in your business. We discussed it with business coach Allison Maslan in STANDOUT Episode 13 and with entrepreneur Jim Palmer in STANDOUT Episode 15.
But what is the best way to work with assistants who could be the key to your success?
Joan Burge is the founder and CEO of Office Dynamics International. She was an executive assistant for many years, who now provides training for administrative professionals worldwide. I love the honesty she shares about how hard it is to build a sustainable company and what it takes to make it. Whether you're an assistant or the boss, you will get some valuable steps on how best to work together to grow a company. [Read more…]