The Power of the Executive/EA Partnership
With guest, Don Harms, Founder & CEO of Emmre
FREE
TRAILBLAZING
WEBINAR FOR
EXECUTIVE & ADMINISTRATIVE ASSISTANTS
Joan Burge and Don Harms are firm believers in building strategic partnerships with their executive assistants. They know the immense power this partnership can have and how it can impact a culture and an organization. They also know the pure joy that comes from working in tandem with their administrative, strategic partner in creating wins!
Don will bring a unique perspective to this interactive dialogue with Joan Burge, founder & CEO of Office Dynamics. Don has been an advocate for the partnership by educating executives on his "1 Job, 2 People" philosophy. Don says, "The executive/executive assistant partnership is unique to any other partnership in an organization. Because of this, it requires a different mindset. The 1 Job, 2 People mindset is critical to truly have a successful strategic partnership with your executive assistant. I've seen so many executives fall short of this goal and the wrong mindset is almost always the starting point of that shortcoming."
In this fast-paced webinar, Joan and Don will cover:
Invite Your Executive to Attend!
This is the first time Office Dynamics is opening its webinar to assistants and their executives. This will benefit both parties by hearing the same message. So, be sure to extend this invitation to the person you support on a regular basis. Share this with any managers or leaders who could benefit from this webinar. When you learn together, you grow together!

Make sure you are using Chrome, Firefox, Safari, or Microsoft Edge.
You will experience issues with Internet Explorer.
Important: By signing up for this webinar, you agree to emails from Office Dynamics International. Please check your inbox for your webinar confirmation email from [email protected]​​​​​​​. If you do not see an email within 10 minutes, please check your spam folder or get with your IT person as your company may be blocking our emails.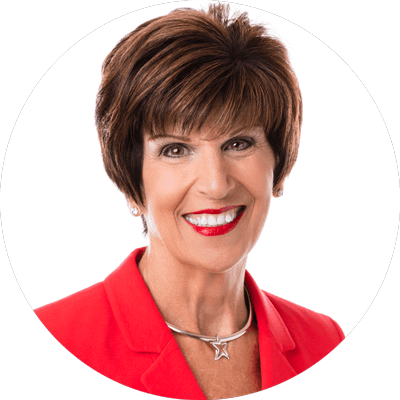 Joan Burge
Founder & CEO of Office Dynamics International | Speaker | Author | Trainer | Coach
Joan Burge is well-known as the groundbreaking pioneer of the administrative training industry. After working 20 years as an administrative assistant and C-Suite executive assistant, Joan identified a gap in the level of training and information being provided to administrative professionals.
In 1990, Joan created a business in an untapped niche, overcoming monumental obstacles involving corporations' and managers' attitudes, prejudices and stereotypes about executive assistants and administrative professionals. Joan dedicated herself to inspiring excellence and encouraging administrative professionals to reach for the stars! Her company, Office Dynamics International, is a global industry leader that offers a broad range of solutions and provides high-performance, sophisticated executive and administrative assistant training and coaching.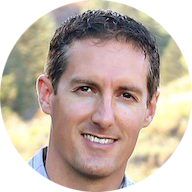 Don Harms
Entrepreneur | Leader | Writer | Family Man


Throughout my life, I have always wanted to have a positive impact on the lives of those around me. I desire to do that as a husband, as a father of five, as a foster parent, as a leader, as a social entrepreneur in Africa, and now as a writer and entrepreneur advocating for the Executive and Executive Assistant partnership.
In 2016, I felt like I had no time. My schedule was full, yet things weren't getting done. I began missing family activities, my leadership team wasn't getting what they needed from me, and hopelessness began to set in as I knew I was falling short of the person I wanted to be.
That was when I hired my first executive assistant. With the help of my EA, I became a better leader, a better father, a better husband, and a better friend. I saw my company become better during that time as well. It's been six years since I hired my first executive assistant, and I can truly say that it was the most important hire I've ever made.
I am passionate about helping other leaders who feel the same frustrations I did. I want to see them become the people they want to be. I want to see them maximize their strategic partnership with their assistant in a way that positively impacts their lives and the lives of those around them.  
Writing:
Because of this passion, I began writing a blog at Emmre.com/blog for assistants and this blog, 1job2people.com for executives. Even though each blog has a specific audience, my hope is that reading both as an executive or executive assistant will provide value. 
Both blogs are written to help maximize the effectiveness of the strategic partnership between executives and executive assistants.
Emmre:
Emmre is a software I created out of a passion to be a better version of myself and to help others do the same. Everything we do is to help your partnership thrive.
If you have colleagues who would benefit from our free webinars, please share this page with them.