What Happens Next Is up to You! Q&A Webinar with Joan Burge and Libby Moore
Free Webinar for Executive and
Administrative Assistants

Founder and CEO of Office Dynamics International

International Speaker, Executive Coach & Consultant, former Chief of Staff to Oprah Winfrey
Assistants are asking themselves, "Will my executive still need me? Will I even have a job? Will some administrative peers be let go and will I have to pick up their duties?"
The unknown can create fear, anxiety, stress, self-limitations, and doubt. Due to the pandemic, society has been "conditioned" to stay sheltered, limit themselves, live in fear, and exist in a cocoon.
The good news is that Joan Burge and her webinar guest, Libby Moore, are here to help you. This is the time to prepare yourself for the next step as an assistant. Joan and Libby want you to be proactive, take control, and choose your path when you arrive at the moment in time of going into a world that is not exactly the same as it was the beginning of 2020.
Libby Moore is a Certified Life Coach, speaker, and creative connector. In Libby's former career, she served as Chief of Staff to Oprah Winfrey for 11 years.
Q&A Format:
Joan and Libby dedicated over an hour to answering questions during the live event as well as speaking about life experiences and lessons learned.

Make sure you are using Chrome, Firefox, Safari, or Microsoft Edge.
You will experience issues with Internet Explorer.
By signing up for this webinar, you agree to emails from Office Dynamics International.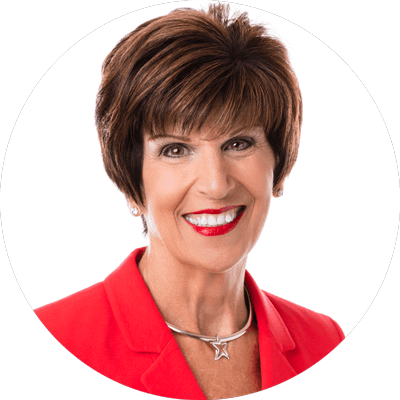 Joan Burge
Founder & CEO of Office Dynamics International | Speaker | Author | Trainer | Coach
Joan Burge is well-known as the groundbreaking pioneer of the administrative training industry. After working 20 years as an administrative assistant and C-Suite executive assistant, Joan identified a gap in the level of training and information being provided to administrative professionals.
In 1990, Joan created a business in an untapped niche, overcoming monumental obstacles involving corporations' and managers' attitudes, prejudices and stereotypes about executive assistants and administrative professionals. Joan dedicated herself to inspiring excellence and encouraging administrative professionals to reach for the stars! Her company, Office Dynamics International, is a global industry leader that offers a broad range of solutions and provides high-performance, sophisticated executive and administrative assistant training and coaching.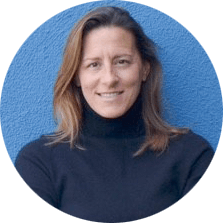 Libby Moore
International Speaker, Executive Coach & Consultant, former Chief of Staff to Oprah Winfrey
Libby Moore is a Certified Life Coach, speaker/story teller, adventurer, and creative connector, who loves inspiring people to reconnect to Possibility in their life and career.
Prior to this, Libby served as Chief Of Staff to Oprah Winfrey for 11 years, through the end of The Oprah Winfrey Show.  She also worked as a consulting Producer with the original team that created the Emmy award winning Super Soul Sunday on OWN, The Oprah Winfrey Network.
Prior to her years with Oprah, Libby was an executive assistant to Jann Wenner of Wenner Media, publishers of Rolling Stone, US Weekly, and Men's Journal. It was a position she held for four years. Before the magazine world, Libby collected great stories through two years of random-crazy-NYC-freelance jobs, all while advancing through comedy improv workshops at Gotham City Improv and performing in the sketch comedy group Urban Side Effects. Before jumping into the comedy world, Libby was Personal Assistant to Maury Povich, who she credits for launching her Executive Assistant career (even though she failed typing in College). Early in her career, Libby worked on Boston's North Shore in radio and print at: WFNX Radio, The Marblehead Reporter, and WNSH Radio. She currently lives a creative and inspired life, splitting her time between sweet spots on both the East and West Coasts.