Earning Your Place On The Executive Team:
Moving From The Outside In eBook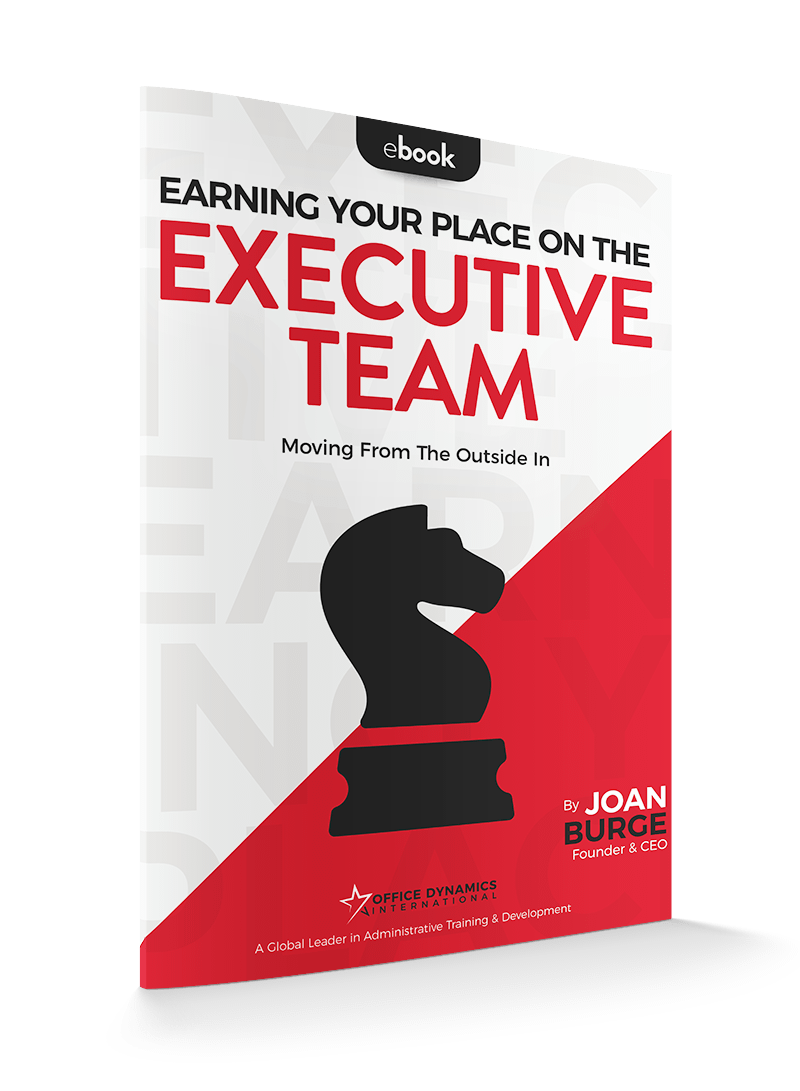 For those who have selected this rewarding assistant career path, understanding the many facets of your role is critical. Gaining an appreciation for everything executive assistants can and should bring to the table is a major mile marker in many careers. It's too easy to narrow the scope of your role and overlook the big picture. Assistants are an integral part of every business. Often, they are the ones who really make the wheels go 'round. Demonstrating what you are capable of and what you bring to the table will show your leaders exactly where you belong: right alongside them. You should have a seat at the table and be able to freely contribute to the growth and progress of your organization.
Assistants offer a unique perspective that's incredibly valuable. In this impactful eBook, Joan will teach you how to earn your place so that you're able to reach your personal goals and stand beside the leaders of your company. Achieving this career pinnacle can be transformative and really speaks to the power of the executive assistant role. Joan will give you the tools you need, help you develop skills, and provide interesting perspectives that will allow you to refocus and reach for the stars!
Play the Game
When No One is Watching
Be Seen
Show Them Your Value
Walk in Their Shoes
Make Sure They Shine
The Little Stuff Matters
Stay Sharp
Standout
Listen and Learn
Can I Trust You?
Know the Lingo
Think Outside the Box
Map it Out
Why getting on the team matters
The impact of your behavior
How becoming an office liaison can serve you well
The importance of solid communication
How to be a value-added partner
How gaining an appreciation of your leader can help you
Why making others shine is so important
What comprises your professional image
How to go above and beyond
Executive assistants belong next to their leaders.