Focusing on providing exceptional service at work can be a struggle especially if you are not feeling appreciated. I have shared several discussions about this topic with my peers throughout my years as an administrative professional. The key is to focus on providing an exceptional level of service rather than the feeling that no one is acknowledging your service.
Stating facts about your performance is a form of professionalism and confidence. Your performance and track record define you for yourself and those you work with and work for. Providing quality work and taking pride in your performance encourages professional growth; whether advancing within or moving on to a better-suited career opportunity.
Whether you are or are not planning a job/company change tracking your projects, career education, extra duties, and tasks learned (or expanded) should be added to your resume/career portfolio. Updating your experience at least once a year not only prepares you for a possible job change, but it also reminds you how much you have accomplished and why you have chosen this profession. Resume/portfolio updates should go hand in hand with your yearly evaluation process; supporting professional and personal advancement.
Providing exceptional service both professionally and personally encourages confidence and growth. Focusing on your abilities and strengths and enhancing areas that need attention empowers you to strive for your personal best and beyond. When you recognize your abilities, experience, and skills you lead by example (even if you think that no one is watching). You become a mentor to others and prepare yourself for growth that will inevitably happen throughout your professional and personal life.
Key reminders and tips:
Focus on your accomplishments; your own facts.
Track your achievements for your yearly evaluation process and to update your own portfolio.
Research titles and job descriptions at similar companies to present suggestions to your manager.
Strive for your personal best by providing exceptional service in your personal and professional life.
Set up trainings and/or meetings for your administrative professional team and teach them what you know and share best practices; be a mentor – focus on providing exceptional service as a team and individually.
If you have any other tips or ideas about this topic, please share them below.
---
Dana Buchanan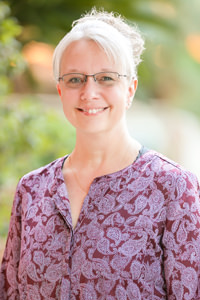 has 20 plus years of administrative professional experience with a passion for writing that offers a unique and professional perspective to a variety of projects. She enjoys sharing what she has learned from work experience, conferences, workshops, and other professional and personal development opportunities. Her blog topics include interviewing tips, career best practices, evaluation outlines, and the importance of self-care and goal-setting. Dana is available to speak to small groups and coordinates workshops to encourage others by sharing professional and personal enrichment tips and goal-setting action plans. She recently published a goal-focused journal guide and creating additional versions which will be available soon.
You can discover new and archived posts by following Dana's blog at Success Encourager and connect via Instagram (successencourager) to discover more tips and encouraging quotes.