Giving Constructive Feedback
to Your Leader
FREE
TRAILBLAZING
WEBINAR FOR
EXECUTIVE & ADMINISTRATIVE ASSISTANTS
Have you ever heard of the Stop, Start, Do More Often, concept?
Don't you wish sometimes your leader understood your job better?
Are you supporting too many people to keep up with the workload?
Or are you bored? Not enough challenging work to do?
Do you wish your leader would give you a heads up on projects instead of waiting until the last minute?
Do you take time to explain your expectations to your leader?
The main gap between leaders and administrative staff is non-verbal communication; not clarifying expectations; or letting their partner know when something isn't to their liking; or telling your leader what you need to be successful. A vital part of building a partnership is learning how to best bring to your executive's attention the topics, situations, behaviors, or things that involve you and that slow down your ability to be productive or more successful. It is important to be skilled at having these conversations because they will reframe and defuse situations and allow you to return your focus to the work at hand.
Unfortunately, our hybrid work environment has made things worse. It is harder and harder to get face time and have spontaneous, necessary conversations.
You need to attend this webinar if you want:
this webinar is sponsored by

Start your free trial and get a lifetime 30% off your Emmre subscription – only available by signing up at emmre.com/joanburge.
Important: Important: By signing up for this webinar, you agree to emails from Office Dynamics International. You will not be contacted by Emmre unless you provide your information to them directly. We will not share your information. Please check your inbox for your webinar confirmation email from [email protected]​​​​​​​. If you do not see an email within 10 minutes, please check your spam folder or get with your IT person as your company may be blocking our emails. 
Make sure you are using Chrome, Firefox, Safari, or Microsoft Edge.
You will experience issues with Internet Explorer.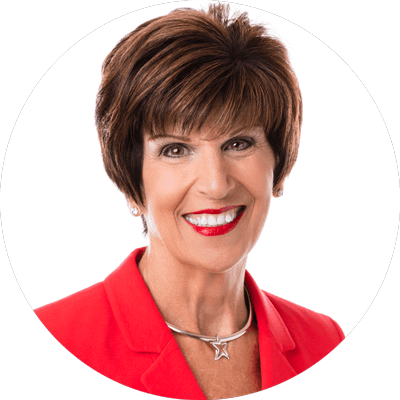 Joan Burge
Founder & CEO of Office Dynamics International | Speaker | Author | Trainer | Coach
Joan Burge is well-known as the groundbreaking pioneer of the administrative training industry. After working 20 years as an administrative assistant and C-Suite executive assistant, Joan identified a gap in the level of training and information being provided to administrative professionals.
In 1990, Joan created a business in an untapped niche, overcoming monumental obstacles involving corporations' and managers' attitudes, prejudices and stereotypes about executive assistants and administrative professionals. Joan dedicated herself to inspiring excellence and encouraging administrative professionals to reach for the stars! Her company, Office Dynamics International, is a global industry leader that offers a broad range of solutions and provides high-performance, sophisticated executive and administrative assistant training and coaching.
If you have colleagues who would benefit from our free webinars, please share this page with them.