How to Challenge Your Comfort Zone and Stretch Your Skills
Free Webinar for Executive and
Administrative Assistants

Founder & CEO of Office Dynamics International | Speaker | Author | Trainer | Coach
We're all familiar with the comfort zone: That risk free place of ease and certainty with no surprises. It's always the same in the comfort zone—nothing bad happens, but nothing particularly good either. The comfort zone can be a dangerous place, especially as an Administrative Professional in the modern working world. You know you've been there too long when you feel complacent or stagnant, restless or bored, full of fear or stuck in mediocrity—certainly not a recipe for professional success or personal happiness!
A consummate comfort zone smasher and adapter, Joan Burge will give everyday strategies for when you are forced out of your comfort zone as well as stretching your own comfort zone at work (without snapping!).

Make sure you are using Chrome, Firefox, Safari, or Microsoft Edge.
You will experience issues with Internet Explorer.
By signing up for this webinar, you agree to emails from Office Dynamics International.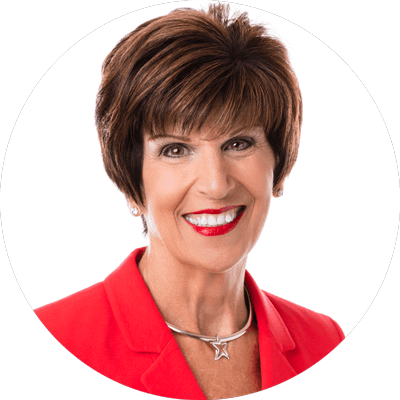 Joan Burge
Founder & CEO of Office Dynamics International | Speaker | Author | Trainer | Coach
Joan Burge is well-known as the groundbreaking pioneer of the administrative training industry. After working 20 years as an administrative assistant and C-Suite executive assistant, Joan identified a gap in the level of training and information being provided to administrative professionals.
In 1990, Joan created a business in an untapped niche, overcoming monumental obstacles involving corporations' and managers' attitudes, prejudices and stereotypes about executive assistants and administrative professionals. Joan dedicated herself to inspiring excellence and encouraging administrative professionals to reach for the stars! Her company, Office Dynamics International, is a global industry leader that offers a broad range of solutions and provides high-performance, sophisticated executive and administrative assistant training and coaching.