I have always been a "career-minded" woman since I was a little girl. When I was about 10 or 11, I went from house to house in our neighborhood selling my Mom's used magazines. When I got a little older, I went to work at my uncle's beauty salons in Cleveland, OH. I was responsible for collecting money from the customers and straightening the product shelves. After doing that for a few years, I worked at Franklin Ice Cream store, which I loved because I could eat all the ice cream I wanted. And then in my later teens, I worked at a women's clothing store.
After I graduated high school, I went right to work in an office. I started out as a Receptionist and worked my way up the administrative ranks for 20 years following. The only break I took was when my daughter and son were born. After my daughter was born, I thought I wanted to stay at home, which I did for three months. I realized staying at home was not for me—I needed to be in the workplace. And I haven't stopped since other than vacations and family emergencies.
I always saw myself as having a career, not a job. It was my dream to quickly move up in the administrative arena and work for top executives as soon as possible. I achieved that by the time I was 25.
Since 1990, I have had a wonderful career in training, writing, coaching and professional speaking. While I don't love every aspect of running a company, I absolutely love my career in helping administrative professionals and their executives improve the quality of their work life.
There is a big difference between a job and a career. There was a great piece published several years ago by Matthew Bender Times called Career Planning: Myths and Realities. As you read them, check your own thinking.
Myth: Career satisfaction depends on finding the perfect job.
Reality: There's no such thing; some jobs are more fitted to your personality than others, but all jobs involve some degree of compromise and trade-off.
Myth: Getting ahead is the result of hard work.
Reality: That's just the beginning. You also have to get people to notice your performance, position yourself carefully, and show team spirit.
Myth: It's the employer's responsibility to provide fulfilling work and the chance to grow.
Reality: It's up to you to seek out challenges and to take charge of your career direction.
Myth: If I just get that degree, promotion and raises are mine.
Reality: Degrees don't ensure success; they just improve your chances. More important than diplomas are performance and reputation.
Myth: Career success invariably means moving up the corporate ladder.
Reality: It can mean moving sideways to a position that's closer to your own interest and skills.
Myth: Career planning and change are only for the young.
Reality: Career planning is a lifelong process, especially now when the typical person can expect to labor in three to five different fields over the length of his or her career.
I share the above information with you so you can see that if you want to have a fulfilling career, you have to be involved! It doesn't just happen to you. In a career, you analyze your options, make decisions, continually learn and grow, and take risks. A career is far more rewarding than just having a job.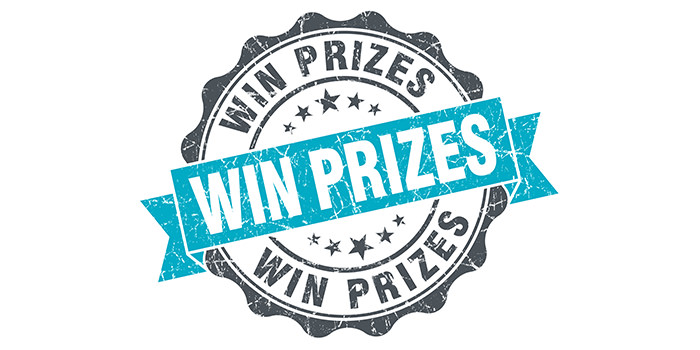 In honor of Loving Your Career, we want to give away some tools that will help you learn and grow in your profession. We will be giving away 14 prizes to randomly selected participants. You must participate to be entered in the drawing.
To participate you must do one or more of the following (the more you do, the more chances you have of winning):
Share this post on as many social media platforms as you can using the share buttons below.
Comment on the blog below.
Share the Love Your Career image above on social media (Tag us in your post; Facebook: Office Dynamics, Twitter @OfficeDynamics, Linkedin: Office Dynamics or Joan Burge). Right-click and save the image and then post it!
Post why you love your career and how Office Dynamics has helped you in your career on the Office Dynamics Facebook page.
Subscribe to our blog in the upper right-hand corner
Subscribe to Monday Motivators™
Sign up for our free educational videos
Sign up for our free webinars
Sign up for 5 free Conference On Demand videos
Last but not least, smile and love your career!
Prizes to be won are:
2017 Conference On Demand – 1
2016 Conference On Demand – 2
2015 Conference On Demand ­– 2
2014 Conference On Demand ­– 2
2013 Conference On Demand ­– 2
2012 Conference On Demand ­– 2
Managing Your Executive's Day Online Program – 2
Mastering Exceptional Self-Leadership Course – 1

In the spirit of "feeling the love" for our clients, we are offering a 50% off online learning and our conference on demands as well as 20% off Chrissy Scivicque's ebooks and guides. This special discount expires end of the day on February 14, 2017. Use Promo Code: LOVEIT at checkout.