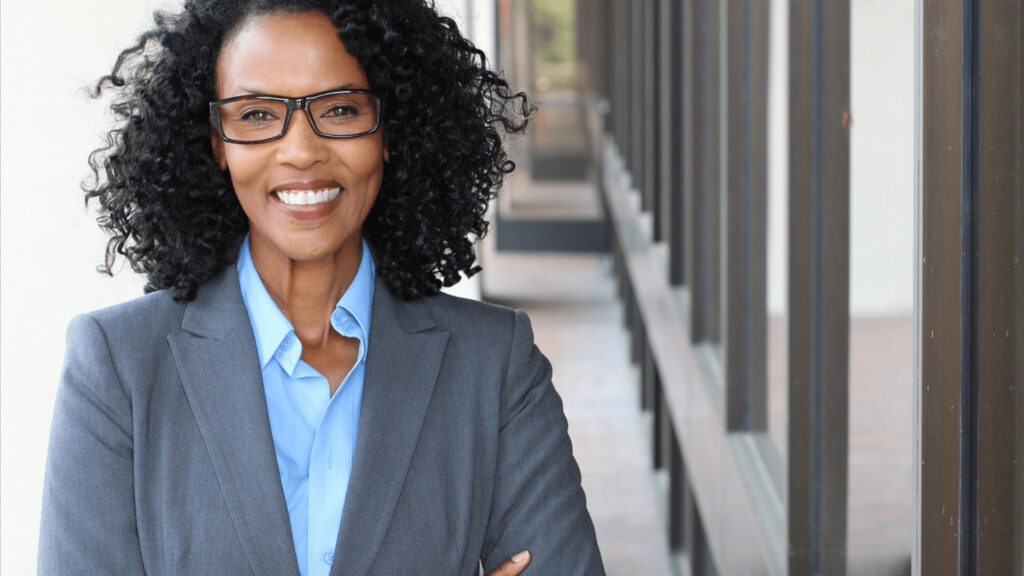 What Are Some Measurable KPIs for Executive Assistants?
Key Performance Indicators (KPIs) refer to a set of quantifiable measurements. They are used to gauge a company's overall long-term performance by measuring progress through data. KPIs specifically help determine a company's strategic, financial, and operational achievements. KPIs are implemented for various departments and roles within organizations like sales, customer care, marketing, and human resources.
Obviously, there are some roles within a company for which it is easier to identify KPIs because the data is more objective, like sales. For a sales department, you could track monthly revenue increases and set a goal to increase total revenue by 10% within 90 days. For other roles and departments, however, the metrics are more subjective and thus harder to both identify and track.
More executives are asking administrative assistants to identify KPIs for their role. This may be a new concept for some assistants.
As an executive or administrative assistant, using key performance indicators (KPIs) can be a helpful way to track your own progress and performance and to identify areas for improvement. By setting specific, measurable goals for yourself and regularly reviewing your progress against these KPIs, you can better understand your strengths and areas for development. This can also help you to focus your efforts on the most impactful tasks and activities and to demonstrate your value and contributions to the organization.
One way to use KPIs for job performance reviews is to develop a set of personal or professional development goals that are tied to specific metrics or targets. For example, you might set a goal to improve your communication skills by responding to all emails within 24 hours or to increase your productivity by completing a certain number of daily tasks. By regularly tracking and reviewing your progress against these goals, you can identify areas where you are making progress and areas where you may need to focus more effort. You can then use this information to inform your own professional development plan and to communicate your achievements and areas for improvement to your supervisor or manager during performance reviews. Overall, using KPIs can be a powerful tool for helping you to continuously improve and grow in your role as an executive or administrative assistant.
What are some examples of KPIs for administrative professionals?
To provide some examples of KPIs for administrative and executive assistants, I am going to use parts of Office Dynamics' proprietary Administrative Professional Effectiveness Assessment, better known as a competency assessment.
Competencies refer to a set of attitudes, actions, and behaviors by which an assistant's performance can be measured. We often use our competency assessment for pre- and post-training assessments. I also use our competency assessment when coaching assistants on improving performance. Examples:
Leader Support:
Initiate daily touch base meeting whether in person or virtually to confirm the day's priorities, clarify assignments, and resolve open issues.
Ensure leader is organized, on-time, and well prepared for whatever lies ahead.
Help increase executive's productivity by 20% by taking on assignments and projects.
Meeting Preparation and Implementation:
Research and filter information or pre-reads for leader.
Flawless execution of pre-meeting, meeting proper, and post-meeting stages.
Post meeting: holds a debrief with leader to capture action items, follow-up items, and calendar dates.
Appointment Coordination
When scheduling appointments, allows adequate time between appointments.
Gathers necessary information related to appointment (contact information, venue, and other relevant information.)
Looks at calendar from a holistic perspective for better planning.
Office Communication:
Writes clear, concise correspondence.
Proofreads all material for errors, omission, and consistency.
Adept at delivering difficult messages in a tactful manner.
 Teamwork and Collaboration:
Networks across the organization.
Willing to teach team members processes or how to use technologies.
Applies emotional intelligence by facilitating situations for a positive outcome.
Creating KPIs for your role may seem intimidating. In reality, if you focus on the fact that implementing KPIs will actually help you hit your targets more effectively, you'll find that they are a powerful tool that can help you improve as an assistant. As you start to develop your own KPIs, here are a few things to keep in mind:
Think baby steps. You can identify and implement KPIs slowly and thoughtfully.
Keep your KPIs at a reasonable number. Don't set unrealistic goals.
Have different KPIs to track progress throughout the year. Create monthly, quarterly, and annual KPIs.
Make sure they can be observed or measured. KPIs can be objective or subjective.
Once you set your KPIs, write the steps you will take to achieve them. This will be your formula for success!
Track your own KPIs. Keep them where you can see them weekly and assess yourself. Are you on track? If not, why not? If yes, great! Download our free KPI tracker template here.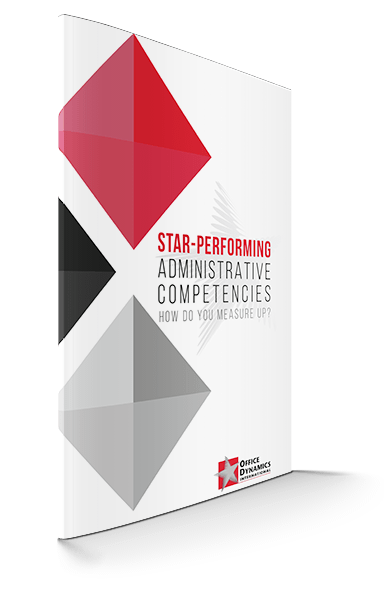 Access Office Dynamics' complete Administrative Professional Competency Assessment
Assess Your Competencies as an Administrative Professional with Office Dynamics' Complete Assessment Tool
Like this article? Share it!