So, you're doing an event? Great! Where?
That is the first and most important question. All event planning starts with the venue. It's the first question asked, whether you are planning a large scale launch party for Nike or a private celebration for 20. While the right venue is most likely the largest expense of your event experience, it is also the most influential in shaping the overall guest experience. That's why not a day goes by at our agency where we aren't scouting and searching for incredible venue space, somewhere in the world.
Since we know the value – but also the difficulty – of finding a killer location, we devised a checklist of questions and best practices when venue searching to be sure you ask. This has proven very helpful to our team here in landing our clients in the right venue, and we hope it's as helpful to you as you embark on your journey to find the ideal location for your event.
Top 10 Checklist when searching for the perfect venue.
What is your guest count? Knowing how many people you wish to accommodate will immediately point you to a selection of venues. Keep in mind whether your event requires standing / cocktail style needs, or tables for a seated meal service.
What is your date / time of year? Depending on your location and time of year, having an all indoor or partial outdoor space might be an important factor. For example, a summer gathering in a space with a rooftop garden might be magical.
What is your budget? Usually a venue takes about 40% of your overall budget, if not more. Ask for the buyout price of the venue and specifically what that includes (hours, personnel, and access time). Make sure you understand if there are any hidden charges such as a damage or security deposit, overtime for staff, tax, and/or gratuity that will be charged on top of the fee. Be thorough so you have NO surprises!
What is the purpose of the event? Have a clear understanding of why this gathering happening in the first place. Is it a corporate or promotional event for a brand that press needs to get to easily? Or is it a personal celebration that will be a destination for the night for guests and you want to wow them with somewhere unique? Knowing the purpose will help guide the vision.
Will we have music? If you are using an outdoor or partial outdoor venue, ask if there noise restrictions or curfews for sound to be aware of? If all amplified music needs to be off by 10pm, that might be a deal killer.
Are there in house vendors we are required to use? Often there are required suppliers and service providers such as audio/visual vendors, or caterers who you must use when working with a specific venue. This limits your negotiating power to compare pricing and use your own vendors. However some in-house vendors, such as a caterer that is resident there, can offer savings as they already have a kitchen built and include some basic rentals. They will also be familiar with the space which can be helpful when it comes to setting up.
What In House Assets does the venue have? We all love those cool loft and warehouse spaces, but a totally empty space means everything, from a kitchen to all rentals will need to be brought in. Existing assets to look for include: sound system, lighting, basic rentals such as chairs, tables, linens, and a kitchen with stove, refrigerator, running water. Note that if there isn't a fully equipped kitchen you might be building one from scratch in a tent in the adjacent parking lot? Some venues that cater to larger social events have packages that include many of the above items. However those cool "white box" spaces usually leave you, the customer, to bring it all in.
What extras will we need? Make sure you cover all your bases. For example, there needs to be enough power in the building for your sound, lighting, video vendors to tap into – otherwise you need a power generator? In addition, ask if the use of venue requires any additional permits.
How will we accommodate transportation? Ideally there parking that comes with the venue rental, but if not then explore other options. You might consider renting a nearby lot for your guests if there is not enough parking available.
What are the hours of access that come with your rental? When you book be sure to back out how much load in/prep/build time you need, and how many hours the party will be and then load out, to determine your full needs. Some venues charge by the hour, some by the day. Some might give you access to the venue the evening before if they are not booked so you can load in and start set up at no additional cost – if you know to ask. Make sure if you are planning a dinner in a restaurant, you may need to wait until they are through with their lunch service. This only allows a very small window for setup, which will alter what you can do décor wise in the space. Another example is working in museum spaces. You will have to wait until the museum is done for the day and closes to the public, usually around 5pm, to first load in and set up. If your party starts at 7pm, that's a tight setup window.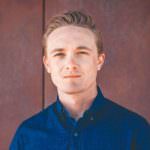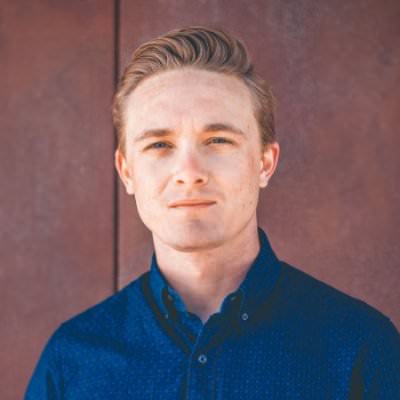 Daniel Watson, Peerspace
Daniel was a part of the founding team at

Peerspace

, an online marketplace for unique venues. Their goal is to simplify the process of finding and booking

space

for meetings and events. They have helped hundreds of top companies organize inspiring offsites and corporate retreats. Check out a video from a hackathon Thermo Fisher recently held in one of their San Francisco locations: http://prsp.ac/1VOGghL
Explore hundreds of unique event and meeting venues across the US at www.Peerspace.com.
This post was created in collaboration with Cara Kleinhaut, Founder & CEO of Caravents, an award winning experiential + digital agency in LA and NY, has produced events ranging from 10,000 guests for large brands like Target to intimate soirees of 20. 
For a chance to win a gift certificate to Peerspace, share your comment below! We'd love to hear your event stories.