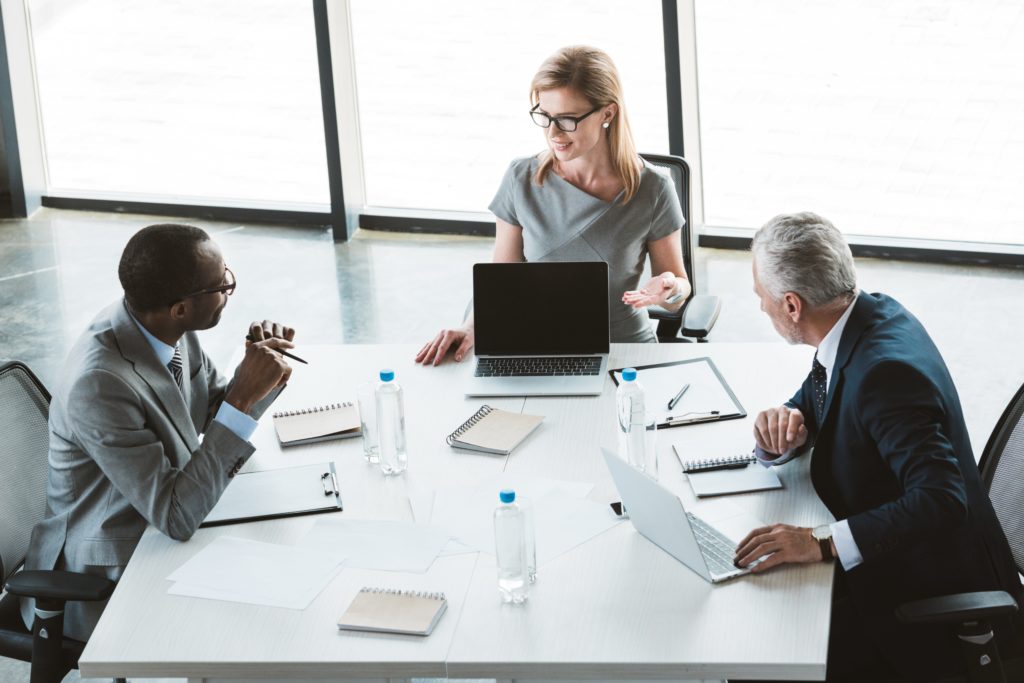 10 Ways Assistants Can Support Multiple Managers
Many administrative assistants have been given the task of supporting more than one manager. If you have just been assigned this as a new duty, you may be worried about how you'll manage such a seemingly difficult task. Don't worry. Administrative professional skills lend themselves to mastering this monumental task with grace, know-how, and tact. We all know that the role of a top-tier administrative assistant goes well beyond simply organizing work and meeting planning. If you're a stellar administrative assistant, you probably already excel at some of the basic elements that will allow you to manage multiple executives with ease like communication, organization, and project management.
The Executive Assistant with Multiple Bosses - A Commonality in Today's Workplace
While supporting multiple managers has been a reality for many assistants for decades, we've seen it continue to become more and more prevalent as executives and leaders develop technical skills and learn to manage more of their own work. In 2020, it has intensified since the start of the pandemic.
We've seen many companies cutting their administrative staff, leaving the remaining assistants to take on more managers and executives. That has put many multiple manager novices in the line of fire and forced them to "figure it out" while maintaining a high-quality work product.
Whether you're new to managing multiple managers or have been doing it for years, there are some key strategies that will help you conquer the task.
The Most Effective Strategies for Working With Multiple Executives
Encourage managers to use uniform procedures. This may be the hardest one on the list because you need to convince all your managers to get on board. Everyone has their own way they like to work. That's understandable, but learning and adhering to five different sets of protocols and preferences can be untenable. That approach limits scalability. When everyone uses similar procedures, the office as a whole thrives. Push to make uniform procedures a way of life.
Limit personal tasks for managers. Learn to say, "no." At some point in your career as an administrative assistant, you will probably be asked to assist with personal tasks, like booking a dinner reservation, buying an anniversary present, or picking up a child from school. Be clear with your leader on what you are and are not comfortable with and ensure you're both on the same page in terms of what your role and job entail.
Treat each manager fairly and with respect, despite your personal preference. You may not like everyone you support, but you do need to treat each person equally. You will inevitably enjoy working with some leaders more than others. That's part of everyone's working life. However, be careful to not allow personal connections to override your professionalism. Your job is to support each manager, regardless of whom you like working with best.
Understand each manager's unique work style. While you may encourage uniform procedures, pay attention to the work style that best suits each manager. You want to become familiar with things like their most productive working hours, communication styles and preferences, and typical tone and demeanor. Developing a keen understanding of each executive you support will enable you to more effectively communicate with them, work in tandem, and improve the ultimate quality of the projects you tackle together.
Establish a priority list for your projects and tasks and keep it up to date. Distribute it frequently. This is simply about transparency, and it allows all the managers you support to be aware of what projects you are working on, how many you have, the priority for each, and what tasks are associated with each project. This will go a long way in "coaching" your managers and providing project management training to them so they understand why some tasks can't be turned around in one day.
Communicate regularly with all your managers. The lines of communication are bidirectional. You want your executives to keep you in the loop, so make sure you give them the same courtesy and act proactively in encouraging stellar communication. Be sure to inform them of any delays in projects or tasks. You don't want them to feel like they've been blindsided by something.
Except for time-critical projects, do the senior manager's work first. If your managers are on the same level, complete the task with the earliest due date. Use factors like these to help you prioritize your work. You want to find the right balance between demonstrating respect for your leaders and putting the right priority on all your tasks. If you need to, communicate to junior managers when you have a time-sensitive task to complete for a senior manager.
Use your tools. Understanding the technology and software applications used by your company will allow you to work more effectively. For many administrative assistants, 2020 has introduced a whole host of new platforms and programs. Was Zoom a part of your company's arsenal in 2019? Did you regularly attend Zoom meetings in 2018? I bet not. Staying up to date with all the technology used by your company will put you ahead of the rest and ensure you're making the most of every minute of your day. Seek out online training for executive assistants and training videos for assistants that are aimed at helping you improve your technical skills.
Plan ahead. Find out what projects are coming your way. Knowing what tasks are up next and understanding what priority to place on projects will allow you to develop a solid plan of attack. Your workdays are likely already very busy. If you allow them to be driven by chaos, constant reaction to "fires", and deadlines that sneak up on you, you're going to end every day feeling drained and unaccomplished. Plan and prepare to succeed.
Ask your managers to give you project materials as sections are ready. Large projects should be tackled in sections. This tact makes it much easier to ensure quality and maximize time. You don't want to always run into a last-minute rush. As you and your leader work on projects, ask them to send each section to you as they complete it. You spend time on each section and begin to develop techniques for ensuring consistency and excellence.


Additionally, our Orchestrate Supporting Multiple Managers Webinar with Founder & CEO of Office Dynamics, Joan Burge, elaborates on the steps above. 
At Office Dynamics International, we believe that the key to becoming an excellent administrative assistant rests in the power of:
Seeking out executive assistant learning and education
Developing transformative executive assistant skills
Staying hungry
Being willing to adapt and evolve
If you're ready to learn more, our Executives & Assistants Working In Partnership Bundle provides a structured path for the processes involved with managing multiple executives. You'll uncover key information on:
Understanding the Stages of Growth
Communication: The Foundation of Trust
Being in Agreement
Resolving Partnership Problems
Regularly Scheduled Meetings
Calendar Management and Meeting Preparation
E-mail Management
Prioritization
Project Management
Travel
Telephone Calls
Follow-up Systems
And much more.
This bundle offers specific, step-by-step tools for creating a dynamic, productive, and powerful working relationship with each executive. It helps create consistency in how things are done.
Like this article? Share it!