Executives working in strategic partnerships with their assistants…
Get more done
Are more fulfilled in their roles
Can take a vacation without worry
Are confident nothing is falling through the cracks
Are more successful in their roles 
Assistants working in strategic partnerships with their executives…
Get more done
Are more fulfilled in their role
Love ensuring nothing falls through the cracks 
Are a trusted, valued, and indispensable member of their executive's inner circle
So why don't more of these strategic partnerships exist?
Unfortunately, too many executives think that the only way to have an assistant as a strategic partner is to hire that very rare "unicorn" assistant and then spend ten years working together. This just isn't the case. Fortunately, for the executives of the world, there are as many talented and capable assistants out there as there are executives, but many of these partnerships need to understand how to grow and sustain an optimal strategic partnership…. 
#1 – Implement A New Mindset
Why do so many executives and assistants struggle with creating the synergies they dreamed were possible in the early days of their partnership? The hopes of…
"They can take things off my plate."
"I can be an indispensable partner."
"I will finally be able to focus on what I do best."
"I will take on key duties and find fulfillment in my role."
Turn into questions and thoughts like…
"What do they do all day?"
"They don't understand or appreciate what I do."
"It would have been easier to just do it myself."
"I'm not sure this is going to work out."
How does a partnership that starts with so much hope and enthusiasm morph into frustration and apathy? In short…the wrong mindset.
Splitting Roles Into Two
Executives have one job…a big job! It's complex, demanding, and challenging. Many executives rightly believe they could be more productive if they had an assistant. However, because the executive/assistant partnership is unique to any other partnership in an organization, it requires a different mindset. Generally, when roles get too big for one person to handle, it makes sense to split them into two distinct and separate roles. For example, a single role like Sales & Marketing may eventually need to be split into a Sales role and a Marketing role.

When this takes place, the result is two separate roles focused on different goals, different objectives, and different results. The mindset here is that TWO people are doing TWO separate and distinct roles.
The Wrong Mindset
However, when the role of an executive gets too big and they determine they need an assistant, too often the executive also thinks of the executive and the assistant roles as TWO people doing TWO separate and distinct roles.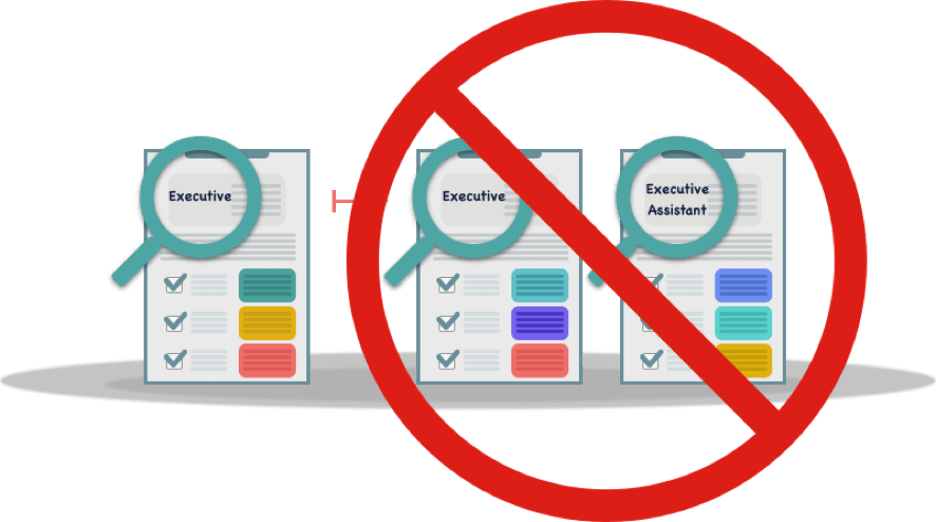 The 1 Job 2 People Mindset
But this situation is very different than the sales & marketing example described above. When an executive hires a strategic partner to assist them, they are NOT creating a new distinct role. They are getting help to accomplish the role they already have.  It is not TWO people doing TWO jobs. Rather, together, they are TWO people doing ONE job.

The assistant is responsible for helping the executive better achieve the goals, objectives, projects, and results that are a part of the executive's role.
Shared role. Shared goals. Shared results.
Having the same goals, objectives, and results does not mean that you do the same thing. In fact, it's far from that. To achieve the best results, you want to divide and conquer according to each partner's skill set, but you still have one job with one objective – get the "job" done! Over time, as this 1 Job 2 People mindset takes effect, you will find yourselves tackling the challenges and experiencing the freedom this new reality brings.
#2 – Increase Expectations
You'll never achieve a thriving strategic partnership without increasing your expectations of yourself, your assistant, and your partnership …
Increase Expectations of Yourself
I'm sure you have very high expectations of how you lead your executive staff and direct reports. You probably spend a lot of time reviewing their results, setting expectations, coaching, mentoring, communicating your vision, and ensuring they are ready to help you achieve your goals. Now stop…think…be honest…
Do you do these things at the same level for your assistant?
If you do, great! If not, it's time to set higher expectations of yourself. Don't let yourself off the hook when it comes to developing, coaching, mentoring, communicating, and challenging your assistant. 
Increase Expectations of Your Assistant
Do you set a high bar for your direct reports? Do you give them stretch assignments, high goals, and big challenges? Now stop…think…be honest…
Do you do the same for your assistant? 
Too often, I see executives stretch, push, and develop all of their direct reports except one…their assistants. I hear things like…
"They set up meetings, arrange travel, and put together agendas. You don't need training for things like that." Or "I'm okay with them just doing their job."
Executives would never say of a key leader on their team – "I'm okay with them just doing their job!" Raise your expectations! I can almost guarantee that your assistant will rise to the challenge and you'll be one big step closer to the strategic partnership you desire.
Increase Expectations of Your Partnership 
As an executive, your expectations should be to have a strategic partnership…one that changes the way you work…one that helps you focus on the most important things…one that enables you to do the things that only you can do. 
Building a strategic partnership is possible but only if you expect it and strive for it. Accepting an "okay" partnership will never change a thing.
Increase your expectations and watch the transformation begin. Building a strategic partnership with the right mindset and expectations will give you both more energy, higher job satisfaction, and more fulfillment in your roles!
#3 – Incentivize Appropriately
The third foundational step to building a strategic partnership with your assistant is to incentivize appropriately.
If you have an outstanding leadership team member or irreplaceable technical team member, you probably stay relatively aware of how their compensation compares to the going market rate and give them opportunities to be "promoted in place" through learning new skills and moving up to the next level. If you don't do these things, you are probably at risk of losing these key team members. Well, your assistant should be one of these key team members and you should be putting the same time and energy into their incentive plan as well. 
Give Appropriate Compensation
If you want a strategic partnership with your assistant, invest the time to understand what level of work you are expecting from them and what the appropriate compensation is for that level.
Just like a Level 1 engineer has different expectations and compensation than a Sr. Engineer, assistants should be compensated differently according to the level of work they perform. If you are asking for and requiring Level 1 assistant work, then understand the market for Level 1 assistant work and compensate accordingly. And if you raise the level of expectations for your assistant, you should raise the compensation as well.
Create Opportunities for Growth
If you don't have career progression in place for your assistant, invest the time to create it and be transparent about it. Show them what level they are at, then walk them through how they can move up and what that would mean for them. If they have reached the peak opportunity for them in your organization because that is all you need, let them know that as well.  
Taking the time to appropriately scope your role, create growth opportunities, clearly communicate a progression plan, and ensure you are compensating appropriately is foundational to having a strategic partnership. It is an investment of time and energy but shows your commitment to the role and the value you place on their work and career.
There are many important steps to building a strategic partnership but one of the most foundational is inspiring trust. 
Trust comes in different forms. Most people immediately think of trusting someone's character, values, or words. But other forms of trust are critical to building a strategic partnership between executives and assistants. In addition to integrity, here are a few that come to mind…
Ability – trusting that someone is capable of and has the skills to do their job
Reliability – trusting that someone will do what they say, be on time, or follow up
Relational – trusting that someone knows you, cares about you and your career, and is empathetic to you as a person
All of these forms of trust are foundational to building a strategic partnership with your assistant, and as an executive, it is YOUR role to inspire these areas.
Integrity
Be honest with your assistant. Be transparent and operate with high moral values. Be a leader with character. Be consistent. Your integrity is the bedrock of your partnership. When possible, build trust by sharing important information with your assistant, maybe even information they'll need to keep confidential. You can inspire trust by giving trust.
Ability
Your role and work history probably already inspire your assistant to trust your capability. However, it is still important to reinforce this area every chance you get. Work hard and do things well. Admit when you make a mistake or don't know an answer. Open communication can be key to your assistant understanding and trusting the work that you do.
Reliability
This might be an area where you may inadvertently be losing trust with your assistant. Do you cancel or not show up to your 1-1s with them? Are you late for your meetings? Do you forget to respond to questions? Do you drop the ball on things you've told your assistant you would do? All of these seemingly small things can communicate the wrong message about your reliability and damage the trust you are trying to build with your assistant.
Relational
Have you taken the time to get to know your assistant? Do you know their Enneagram number, StrengthsFinder list, or Myers-Briggs type? Do you know their preferences and pet peeves? Do you care about them as a person? Do you care about their career? Taking the time to know your assistant can go a long way in building relational trust.
If you want your assistant to be a strategic partner, you, as a leader, must inspire trust with your assistant through all of these areas. Don't forget the old adage…
"Trust is gained in drops and lost in buckets."
As an executive, 
you have to invest time to make anything better. If you want to work better with other members of your leadership team, you have to invest time. If you want to be a better leader, you have to invest time. If you want to be a better speaker, better understand financials, or know more about a different function in your business…you have to invest time. Having a strategic partnership with your assistant is no different. 
You HAVE to invest time.
Your 1-1s with your assistant are key to this step. You have to invest the time in letting them know your preferences, training them on how you do things, and communicating your goals and priorities. You can't expect them to read your mind if you don't spend the time giving them insights into what's going on up there.
There's no hard and fast rule on how much time is the "right time." Think about how much time you would spend with a newly hired controller, GM, or marketing lead and that amount is probably a good starting point. The time you invest with your assistant will be "paid back" with the time savings they provide you in the future. It's well worth the investment!
#6 – Improve Systems & Processes
In my early days in manufacturing, the idea of continuous improvement was pounded into me. We studied kaizen, MDI, lean, six sigma, and of course, the book The Goal, written by Eliyahu Goldratt. One of the most important ideas that I took away from that time was…
If you're not getting better, you're stagnating.
The truth is, you can have a great partnership and still desire to grow and make it better. That is a continuous improvement mindset. In a nutshell, it means "Always be improving!" Continuous improvement seeks to improve every process and tool you utilize by focusing on enhancing the activities that generate the most value for your partnership while removing as many waste activities as possible. Here are a few steps… 
Take Inventory
Take an inventory of the tools you use and the key processes you utilize.
Determine Need
Determine how great the need is to improve each of your tools or processes. Here are some questions to consider to help you determine the level of improvement needed…
Which tools or processes are holding you back the most? 
Which could be significantly better? 
Which tools are not ideal for your partnership? 
Which processes are out of date?
What processes allow things to fall through the cracks? 
Which tools cause rework or keep you from your full potential?
Improve
Don't settle for tools and processes that aren't working for you. Fix them. Improve them. Change them out. You shouldn't be using tools that weren't created for assistants and executives. Don't settle for processes that were created for different areas of the business or were put in place before mobile apps came along.
Repeat
Just like with any improvement project – find the biggest issues, fix them, then go after the next biggest issue. Keep repeating and don't stop. After a few cycles of improvement, you'll find you have a significantly stronger strategic partnership with your assistant reducing stress, increasing job satisfaction, and improving almost every area of your life.
I went through this process with my assistant in 2017, and the outcome was a major driving force behind creating Emmre. The tools we were using were holding us back, and we couldn't find a tool that fit what we were trying to accomplish with our partnership. So we designed Emmre to meet the unique needs of executives and assistants.
You can do it!
Having a truly strategic partnership with your executive assistant is a process. Following these 6 steps will help you experience a thriving strategic partnership – giving you valuable time back and helping you accomplish more of what matters.
We're excited about what Don and his team are doing at  Emmre. We think that Emmre can be a powerful tool for our audience so I've worked with Don to get you an extra 10% discount to anyone that signs up for a free trial at www.emmre.com/joanburge.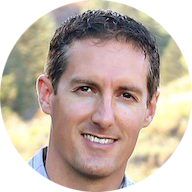 Don harms
Don Harms is the Founder & CEO of Emmre, a tech company dedicated to providing software that helps executive assistants and executives maximize the effectiveness of their strategic partnership. Don writes blogs on emmre.com/blog and 1job2people.com  Follow him on Linkedin.