An administrative assistant conference is best measured by the feeling one has while clapping at the end of the last presentation. You know you have learned and grown from the content when a flood of gratitude flows out of clapping hands.
The Office Dynamics Conference
This year's Office Dynamics' Stellar Assistant Conference provided professional topics and presenters such as Judi Moreo, Susan Shultz, Debbie Gross and Joan Burge herself, among others, it also included Lisa Olsen who shared her fun emcee skills and passion for the profession. There were lots of questions and answers during the Star-Studded panel; these women shared their passion for our profession.
With such a broad range of presenter styles, there was truly something for everyone. The learning and growth opportunities expanded beyond the topics though. Joan's gratitude and professionalism encouraged many to speak up during team exercises and to introduce themselves to her during breaks to show their own gratitude. We were all encouraged to reach outside our comfort zones and connect. Many took advantage of that and it was so worth it!
Joan shared her knowledge and work experiences ranging from what she truly enjoyed to taking jobs she was not so excited about, yet made into learning experiences, allowing attendees to find even more ways to relate to her. Her experiences helped attendees bond by sharing their own stories and knowledge.
The Networking Opportunities
The networking opportunities and team exercises provided friendship and professional connections I truly did not expect, but I am beyond grateful for. The two and a half days spent with women from all around the world provided interactions with a true role-model peer group. Because of such an encouraging environment and well-planned networking activities, we now have the ability to implement what we learned by staying connected with those new friends and sharing even more conversations about our lives and workplace celebratory and challenging moments.
The women that I had the privilege of sitting with at table 32, were supportive and each so very unique yet with the common bond of our profession and dedication. We bonded through relating to the content, discussing our own challenges and encouraging one another. I could not possibly put a count on the high fives and hugs shared. These women created a true support circle and over that short 2 ½ day time period they taught me by sharing each of their distinctive work and life experiences.
They reminded me of the importance of supportive collaboration and mutual professional respect while having fun and sharing laughs and those amazing high fives. The team at table 32 and several other women I had the honor to meet and share amazing conversations with had me thinking about the profession more, sharing from my own experience, learning from their experiences, feeling completely comfortable being exactly who I am while providing countless moments of laughter and smiles.
High Fives All Around
With much gratitude and respect, I thank each woman I shared a high five with, a hug, a laugh, a conversation and built memories with. I also extend that gratitude to Joan and her entire team. The conversations I shared with Joan, Ernan, Brian, and Melia encouraged me to experience the entire conference not only by what I learned and the takeaways but also by making connections, reaching out and talking to others, listening and taking advantage of any moment that connected me with another attendee.
Being introduced as a guest blogger for Office Dynamics opened up even more opportunity and discussion. I appreciate each attendee that reached out to me to discuss conference topics and asked my opinion about their current work situation. Thank you for starting those conversations that were a pure joy to share with you!
A well-balanced professional development opportunity should provide relevant content, unique ways of sharing that content, presenters with encouraging and professional stories, respect for the profession, inspire the desire to learn and create an experience that attendees from all backgrounds and work experience levels can relate to while encouraging each to bond and network. The Stellar Assistant Conference DELIVERED!
Personal and Professional Growth
The Office Dynamics Team provided a platform for administrative professionals who were eager to expand their learning, share their experiences and willingness to connect with one another the perfect gathering place to do just that and so much more.
I have already received several texts and emails from the amazing women I now call friends. My well-being would not be quite as gratified as it is now, without having met these Stellar women. Our profession would not be as rewarding if Joan was not so dedicated to providing such a place for all of us. Not having the opportunity to attend this professional development conference would have been a missed opportunity for personal and professional growth.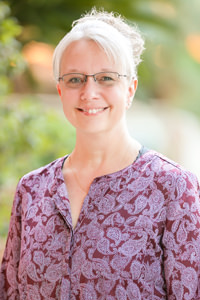 Dana Buchanan is a 20 plus year professional assistant with a passion for writing and offers a unique and professional perspective to projects and brainstorming sessions! She enjoys helping others discover key steps toward their career focus, job search, or self-employment exploration by creating or editing resumes, researching a particular type of job search, discovering business ideas and the action needed to succeed and loves sharing interviewing tips! Dana is also available to speak to small groups.
You can read and follow Dana's blogs at Success Encourager.