Timeless Skills For Assistants
A Live Interactive Virtual Workshop for Executive and Administrative Assistants
How This Virtual Workshop Benefits Assistants
This is an intimate and unique opportunity to engage with Joan Burge from the comfort of your home or office, and experience one of the most important assistant discussions of this decade – Navigating in the New World.
The way assistants work has changed. Many assistants have found themselves dealing with mass chaos and lack of information amidst company down-sizing, remote working, and title changes. Today's administrative assistant must thrive under a new set of demands such as:
Reshaped, recalibrated, and in some instances, completely changed expectations.
A shift in how executives will utilize their assistants moving forward.
How assistants will show their value in a competitive job market.
Demonstrate your value.
Staying visible to your executives
If you can relate to the challenges above and are ready to take control of your role, career, and demonstrate your value to your executive and organization, this powerful workshop will share timeless skills, depth, insights, and expertise from a former assistant turned CEO.
OMG! The training today was AMAZING!!!! I cannot wait for the next session on Monday! So much relevant information, content, and examples! Just wow!!! You guys deliver time and time again!!! This is why I love you guys so much! Just listening to Joan speak gives me goosebumps! The breakout rooms were great as well!
A Workshop for Assistants by a Former Assistant
There is something to be said about someone who practices what they preach, has experienced the same adversities as you, and truly understands the impact your role has on the "bigger picture."
Before Joan Burge became the accomplished author, professional speaker, consultant, corporate trainer, and CEO she is today, she was an assistant working alongside corporate America's biggest executives. During the workshop, Joan will be sharing her personal story and how the timeless skills she has developed will position you for success in the workplace. You will discover how to build and maintain resilience as well as:
The Magic Formula - What Employers Look for in an Assistant
When Joan Burge started Office Dynamics after being in the profession for 20 years, she asked herself, "What was it that made certain assistants stand out from other assistants? Why was it that certain assistants were taken seriously? How was it that certain assistants were in absolute chaos but displayed grace?"
It was those questions along with feedback received from assistants, executives, human resource professionals, administrators, and managers that led Joan to develop Star Achievement: Attitude, Skill, Teamwork, and Strategy. During this immersive workshop, we will touch on principles from our Star Achievement's Series® such as:
Navigating in a New World
2020 certainly changed where we work and how we work. As we transition through the different phases of returning to a new kind of workplace, we need coping mechanisms. The next phase will include staggered shifts, limited staff, the return of cubicles or added plexiglass, floor markings, digital sensors, and more.

Casual, creative open areas may be a thing of the past. There are many unknowns—even if you are working from home (WFH). So how do you, as an assistant, find comfort with the uncomfortable? How do you maneuver all these changes? A good portion of this virtual workshop will focus on attendees sharing what they are experiencing and Joan providing on-the-spot solutions. Topics include:
Bounce back skills to get you through turbulent times and beyond.
Success strategies for operating in a never-before-experienced work environment.
Critical "reset" skills to better navigate the current business climate.
Giving conscious attention to the digital you.
Integrating digital work, community, and collaboration.
Timeless Skills Session Highlights
 Hear Joan's story and the skills she developed to thrive over 30 years in business.
Develop self-reliance, confidence, and accountability.
Give yourself permission to take risks.
Get comfortable with vulnerability as a sign of strength.
Develop staying power.  
Learn how Joan created this Magic Formula and why it has a long-lasting affect.
Use the Magic Formula to succeed in the world of COVID-19 and the workplace after effects.
Anticipate problems and seek solutions.
Be known as a leader and person of action.
Create and maintain a high profile with those who count.
Gain insight into 2020 "Reset" skills.
Clarify expectations from your leaders.
Assess current strengths and gap areas.
Show up and demonstrate your value.
Give conscious attention to the digital you.
Embrace the world of volatility, uncertainty, and complexity.
Signup and be the first to hear about new dates and receive a special offer.
By filling out this form and clicking submit, I agree to receive emails from Office Dynamics International. You may unsubscribe at any time from the bottom of our emails. 
Don't miss your opportunity to gain knowledge from the pioneer of the administrative training industry.
What's Included​
Access to all three live sessions.​

30-Day Access to session recordings.
Why should an assistant attend the Timeless Skills
Workshop taught by Joan Burge?
Joan is very passionate about this profession; she has empathy and realizes our true struggles in today's world. This course does not have a sugar coat, it is real and updated. We have true challenges and Joan has done her research to help teach Administrators learn new strategic plans through COVID19 and Teleworking.


Very pertinent information for the difficult times we are living in and most necessary.


Because Joan is the best!!! Her experience from both sides of the desk makes her uniquely positioned to know what assistants need for training.


Assistants often function a bit in their own world; getting incredible motivation and ideas for the future is invaluable.


Joan KNOWS firsthand what assistants deal with every day; she is cutting edge and works hard to remain at the top. You can't get better training – anywhere!


Joan is a such an authentic, transparent, and professional woman. Her knowledge is on point, in depth, and well received. She is inspiring and challenging and makes this class fun and interactive.


Content is very relevant for today, and the future (kudos to Joan for her research). I think splitting he sessions instead of a having one solid day worked extremely well and it was manageable to be able to step away from day-to-day responsibilities.


An assistant should attend the Timeless Skills Course because it is taught by Joan Burge. Her training methods are from experience and proven to be successful. She is honest and transparent and a straight shooter. I love and respect her candor. The information taught can instantly be applied. She touches on current topics and how we can stay one step ahead of our ever-changing roles.


The ability to learn from someone who has been in the profession and understands the changing demands of the workplace is a huge benefit. The additional ability to learn from peers across industries and countries is a bonus!


In this ever changing world we have had to adapt to the craziness going on. Joan helped remind us of the skills it takes to be a great strategic partner and to leverage the skills we have.


That's simple – because it's Joan Burge.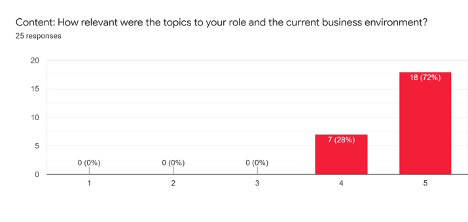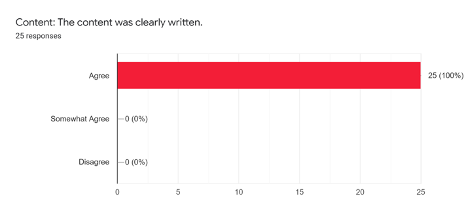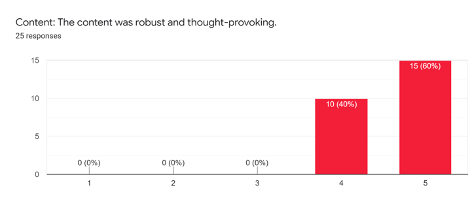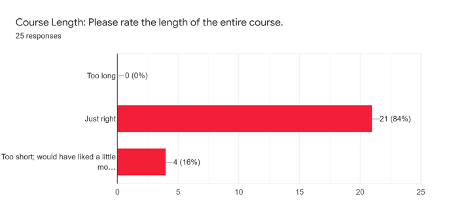 Cancellation/Refund Policy
Due to the uniqueness of this event, there are no refunds. All registered participants will receive access to the recordings in case they can't attend any of the live sessions. Please call 800-STAR-139 if you have any further questions.