Are assistant certification courses necessary?
At Office Dynamics, we are noticing a tremendous amount of interest in executive assistant certification or administrative assistant certification courses or programs. We regularly see interest in our certificate-based designation programs, World Class Assistant™ and our Star Achievement Series®. This proves assistants are getting serious about their career and training and HR departments are valuing continued education for this role.
More and more, administrative professionals are asking my opinion on having a certification. I hear questions like, "Will this give me an advantage in the workplace?" "Will I get more money with a certification?" "Is certification for the administrative profession becoming a requirement in the business world?"
I am pleased that there is an interest in this topic because I am working with some top-notch organizations who are thinking the same thing – as they look to the future and what they will require of individuals coming into their organization and want to make a career in the administrative field. The good news for you is I have a lot of opinions and facts to share with you. So let's just begin; my ideas are in no particular order, except for the first one.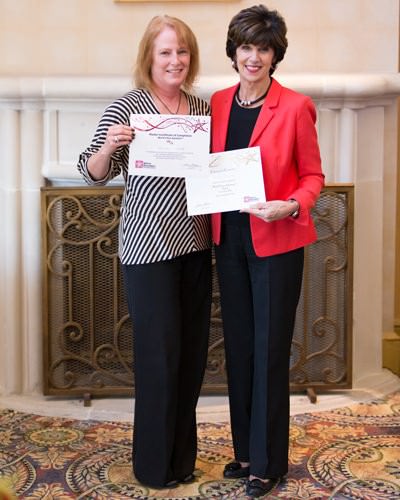 First and foremost, it is not a document, paper, degree, certification or designation that makes a world class or star assistant. I have seen many assistants who have a designation from a well-known association and are not star performers in their job. I have observed on the job, at their workstation (for 2 days), executive assistants who have been in the field for 20+ years and are not stars or have 'prima donna' attitudes; feeling they have no more to learn or they are already at the top of their game. I have seen young people in the profession who are smart, bright, and great administrative or personal executive assistants who are very successful. In fact, in the past week, I was surrounded by 4 young, bright administrative professionals who are truly going to be successful as they continue to mature in the profession and as individuals.
Second, I believe in all training, learning, and education. It will not hurt you to have a certification and to a potential employer, demonstrates you take your profession seriously and like to learn. When I interview people for any type of administrative position within Office Dynamics, I always look to see if they have any kind of continued learning or education on their resume. Then I focus on whether the interviewee has taken workshops or classes in the administrative profession.
Related Posts:
Ok, now that I have that off my mind…
What is going on out there with assistant certification and career paths?
Certification seems to have more prominence today as we daily see the interest in Office Dynamics classes that provide a certification.