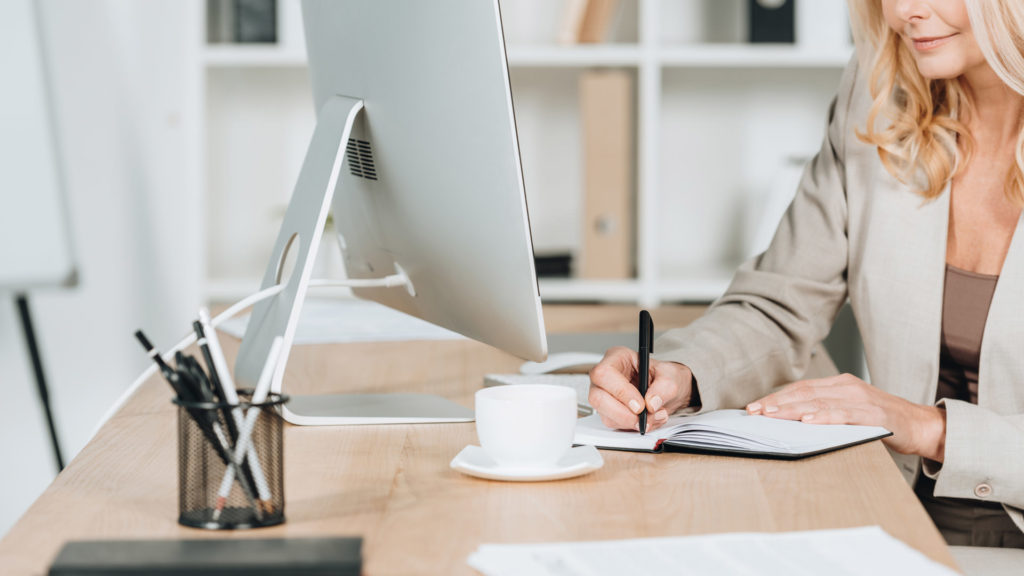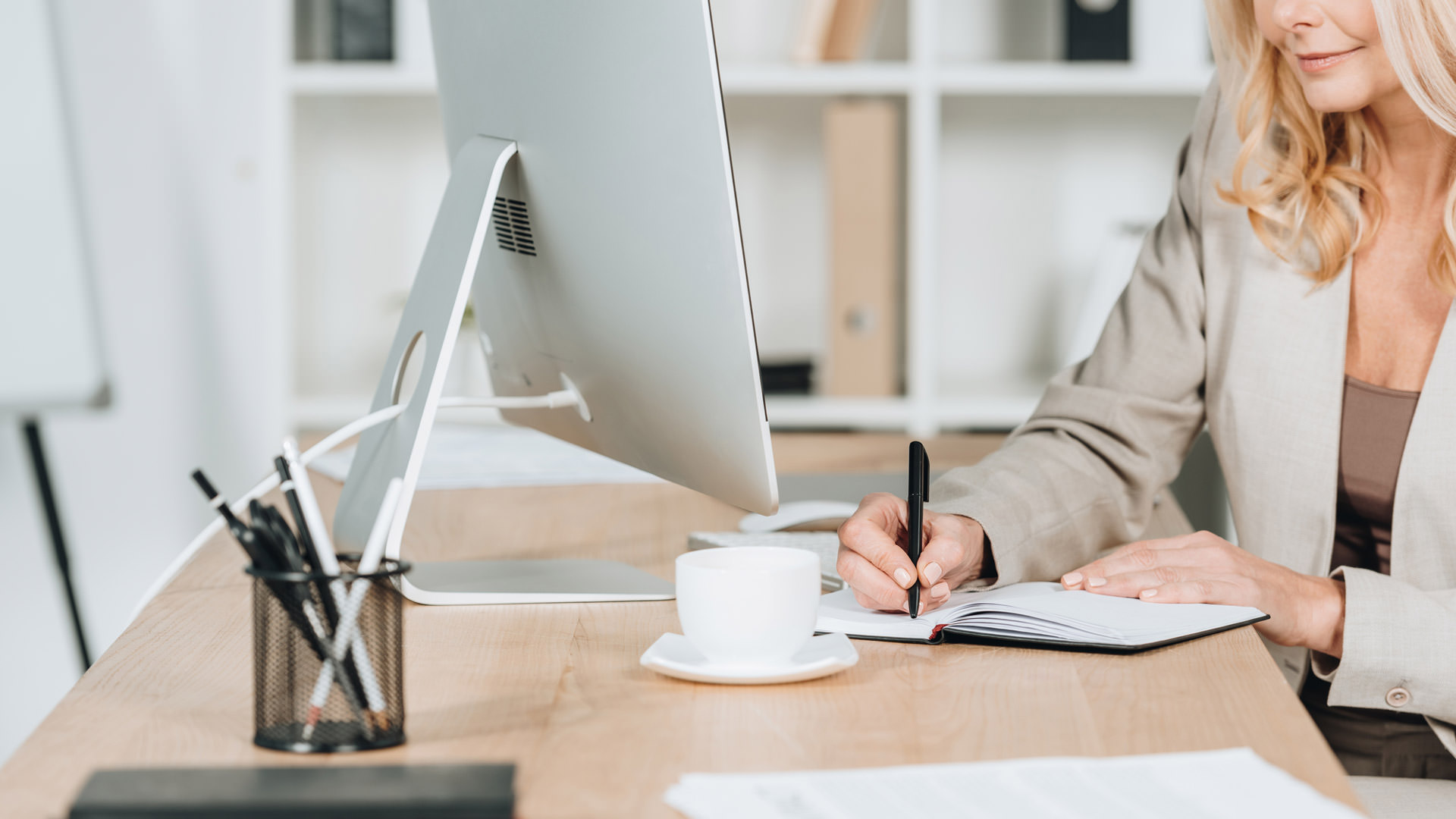 IS AN ADMINISTRATIVE ASSISTANT CERTIFICATION OR DESIGNATION WORTH IT?
As the administrative profession continuously evolves, the importance of training, certification, and designations has become increasingly prominent. Leading organizations are looking towards the future and seeking to optimize and grow their teams, often requiring higher levels of education and training from their administrative staff.
To stay competitive in today's job market, it is essential for administrative and executive assistants to demonstrate their commitment to their profession and their desire to continuously improve and advance their skills. By investing in training and seeking out certification and designations, assistants can demonstrate their dedication to their career and stand out in the crowded job market. Employers value professionals who are willing to go above and beyond to prove their capability and expand their expertise.
The Differences Between Administrative Assistant Training, Certifications, and Designations
I believe in all training, learning, and education. Embarking on any mission to obtain more education is usually an endeavor that pays off. It demonstrates you take your profession seriously and like to learn. Many successful leaders inquire about continued learning and education during interviews for various administrative positions. They also ask whether the interviewee has taken workshops or classes in the administrative profession.
In terms of content and requirements, the critical difference between training, certifications, and designations is usually found in the responsibility placed upon the attendee. Some pure training courses require no testing or validation of knowledge gained as a result of the course. On the other hand, certification programs and designations typically do require some additional assessment that allows the attendee to demonstrate what they've learned and what skills they've honed or now possess. 
Typically, the difference between a professional certification and a professional designation amounts to time and money spent. Designations usually require a more significant investment of both. Certifications are obtained through associations and meeting specific requirements.
Some assistants may feel like completing a certificate or designation program isn't an option for them because:
It's cost-prohibitive.

It takes too much time.

They don't feel qualified.

It won't matter.
While those concerns may feel daunting, I passionately believe that professional certifications and designations are industry marks of excellence. They are immediately recognizable and say to others, "I take my career seriously."
Seeing yourself as an investment will increase your value. You'll walk into any workspace with the confidence that you are more than capable of performing with excellence. Ultimately, the payoff of the administrative assistant certification cost can't be denied.
Administrative Assistant Certifications & Designations Available Online
Enhance your professional skills and knowledge with our online administrative certificate program and curriculum-based designations from Office Dynamics. Don't let hesitation hold you back from obtaining an administrative assistant certification online – online options can be just as effective as in-person options.
Our offerings provide a convenient and flexible way for you to further your career and stand out in the job market. With our comprehensive curriculum and expert instructors, you can trust that you will receive high-quality education and training. Take the next step in your career and invest in yourself with our online administrative certification program and designations.
After participants complete Levels I and II of the Star Achievement Series®, they can apply to earn the CEAP Designation (Certified Executive Administrative Professional.)
The CEAP is a curriculum-based designation awarded to individuals who complete all eight classes in Levels I & II, meet program objectives, actively participate in class, complete the Star In Action™ essay, and obtain a letter from their leader stating observed changes in behavior and processes.
Having a CEAP Certified designation sets an individual apart as a strong performer.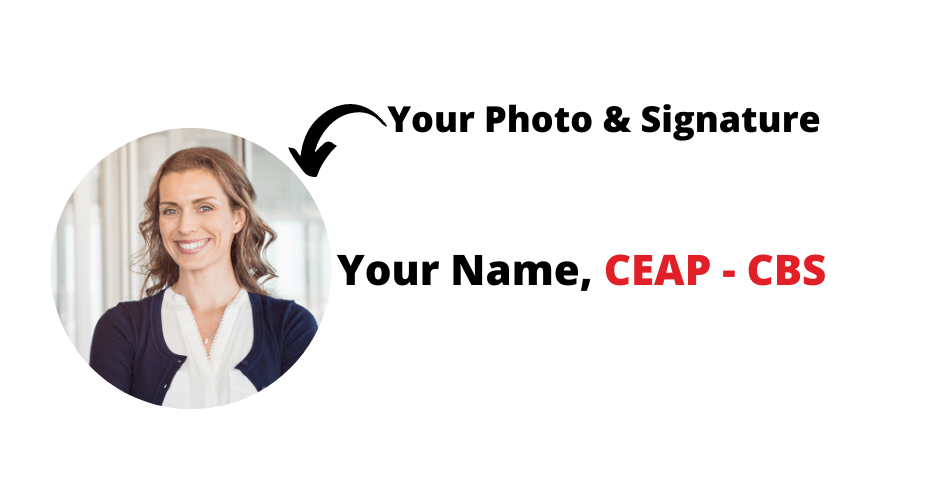 CBS (Certified Business Skills) Designation
After a participant completes Level III of the Star Achievement Series®, they have the opportunity to add a CBS Designation to their CEAP designation (CEAP-CBS), thus demonstrating they have developed key business skills.
This designation represents the pinnacle of the Star's journey. When a participant receives this designation, they'll find themselves amongst distinguished company.
The World Class Assistant™ Certification and Designation can only be earned by participating in the learning activities throughout the class, demonstrating that you understand the concepts taught, writing a professional development plan, passing the quiz, and going through an approval process. 
Executive Support Series™
Our Executive Support Series™ consists of 16 modules that teach you the skills and nuances that will transform you into the successful partner you want to be and that executives yearn to have! It doesn't matter whether you've just joined the profession or are a seasoned vet: This Series is designed to be impactful no matter how many years you have under your belt. You will walk away with a solid game plan and the know-how to implement it.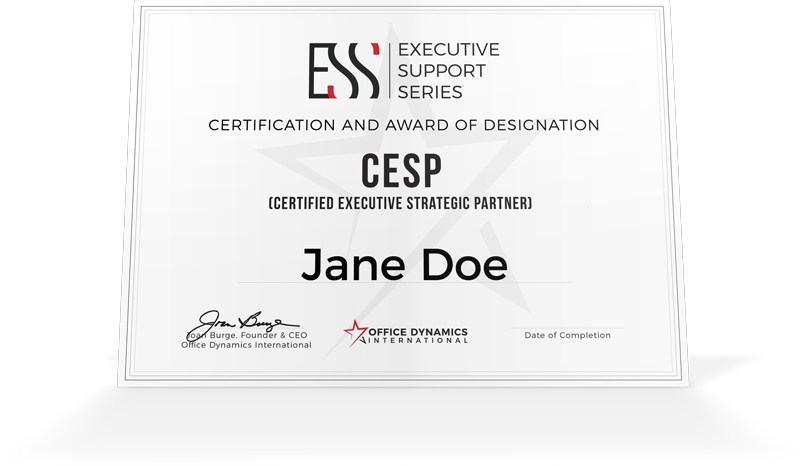 Once completed, you will receive the Certified Executive Strategic Partner designation from Office Dynamics. CESP is a "specialized" designation for administrative professionals that communicates you are a highly trained, highly skilled, professional who supports executives, key leaders, directors, and the management team.
Is an Administrative Assistant Certification Worth It?
Getting certified or earning a special designation you can put after your name, on any resume, and on your LinkedIn profile, demonstrates you've not only made a choice to complete a rigorous program of study, but it also shows you are investing in your own excellence. Here are just a few of the many benefits that may come your way after completing a professional certification:
You build confidence. Having that certificate on your wall sends a positive message to everyone with whom you work.

You earn more money. Certified administrative assistant salaries, in some companies, increase in tandem with the level of education and training received.

You gain new skills and competencies. Today's garage startups will be the industry standard next year. You need to become – and remain – competitive.

You broaden your perspective. When you grow, you gain insights that allow you to approach your work in a new, fresh way. You think more creatively and strategically.

You master your time. When you decide to go the second mile for your career, you learn how to harness free time and focus it on creating a better future.

You decide to value yourself more highly. It takes effort to gain a certification, but it's so worth it!

It proves you can compete. In this competitive job market, you need every tool and resource in your toolkit.

Improved credibility and professional reputation: Having a certification or designation shows that you are knowledgeable and competent in your field, and can enhance your professional reputation and credibility.
Improved job prospects: In many cases, having a certification or designation can make you more competitive in the job market and increase your chances of being hired for a position.
Access to new opportunities: Earning a certification or designation may open up new job opportunities or allow you to qualify for promotions or higher paying positions within your organization.
Enhanced career development: Completing a certification or designation program can help you acquire new skills and knowledge that can benefit your career development and growth.
Increased job satisfaction: Having a certification or designation can increase your sense of accomplishment and contribute to job satisfaction by demonstrating your dedication to your profession.
Networking opportunities: Many certification and designation programs offer opportunities to connect with other professionals in your field, which can be a valuable source of support and professional connections.
All of these translate into skills you need to be successful in the workplace. Hiring managers look for these traits and so do C-Suite executives when interviewing for a new assistant.
Overall, getting certified or earning a special designation can be a valuable investment in your career, as it can help you build your skills and knowledge, enhance your credibility and reputation, and open up new opportunities for professional growth and development.
How Beneficial Are Certificates of Completion for Assistant Training?
While receiving a Certificate of Completion for attending a seminar, workshop, or online course can be a valuable asset, it is not a replacement for the skills and knowledge gained through these educational opportunities. It is important to remember that no piece of paper can guarantee success, a salary increase, a new title, or a promotion. It is ultimately up to the individual to apply what they have learned and develop the necessary skills and attitude to excel in their role. However, a commitment to ongoing learning and education can certainly demonstrate a person's aptitude and desire to grow and improve in their profession. Always strive to be a star performer, not just a holder of a certification or designation.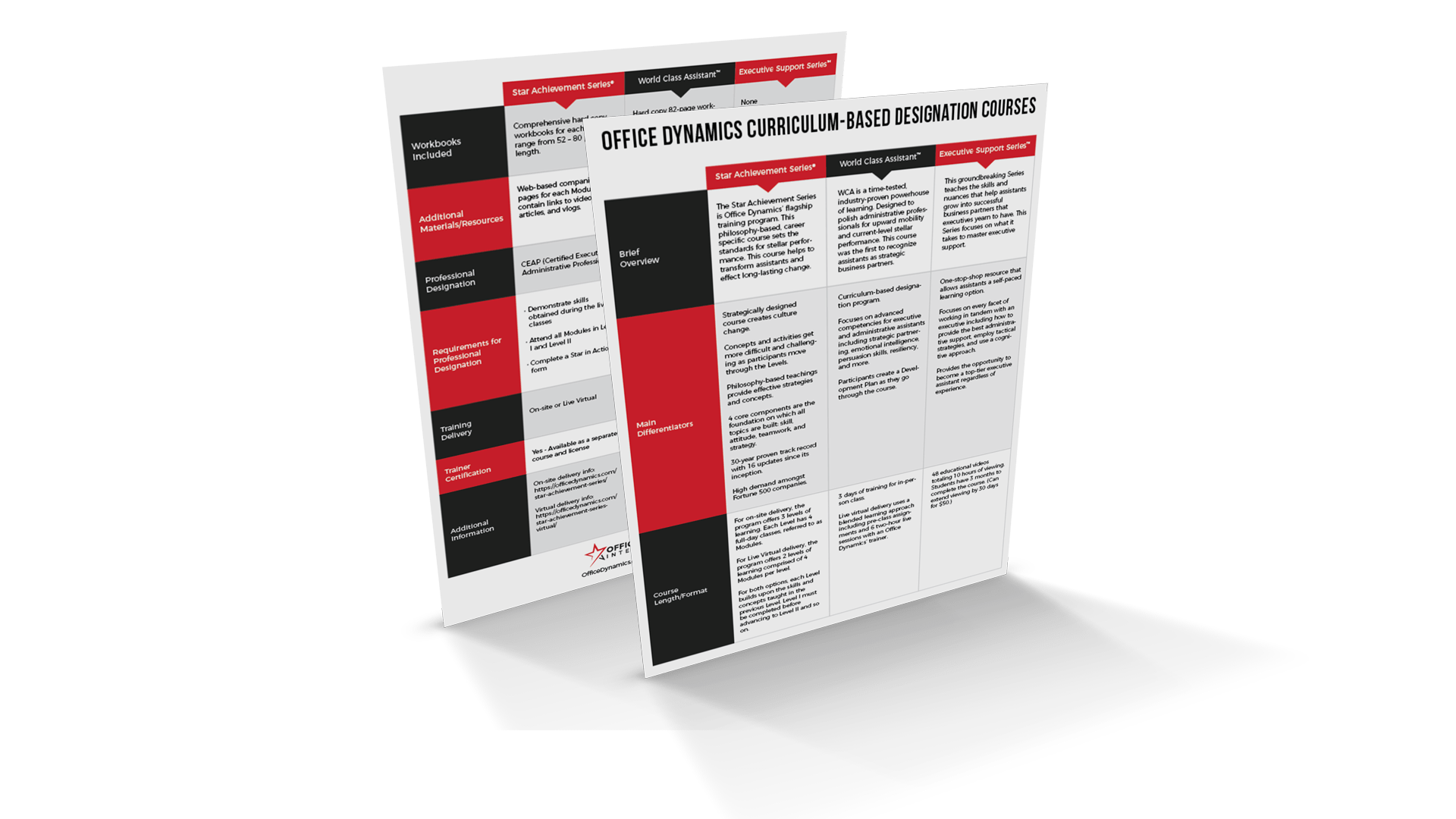 Use this chart to easily compare and contrast the three Office Dynamics Designations: CEAP, CWCA, and CESP. Each program offers unique benefits and focuses on different areas of professional development, so be sure to carefully consider which one is the best fit for your career goals.
Like this article? Share it!